Apex Legends Mobile has officially been announced by its developers at Respawn Entertainment, but fans should keep their expectations in check for the upcoming Android and iOS app. While Respawn's blog post suggests much of the standard Apex experience will soon migrate to the small screen sitting in your pocket, it sounds like it'll do so with a few more concessions than some fans may be expecting.
Despite still being developed by the Respawn team that made the game's original versions, studio director Chad Grenier describes Apex Legends Mobile as "specially designed for mobile devices, with streamlined controls for touchscreens and thoughtful optimizations that result in the most advanced battle royale combat available on a phone. It's a new version of Apex Legends but remains true to the original game."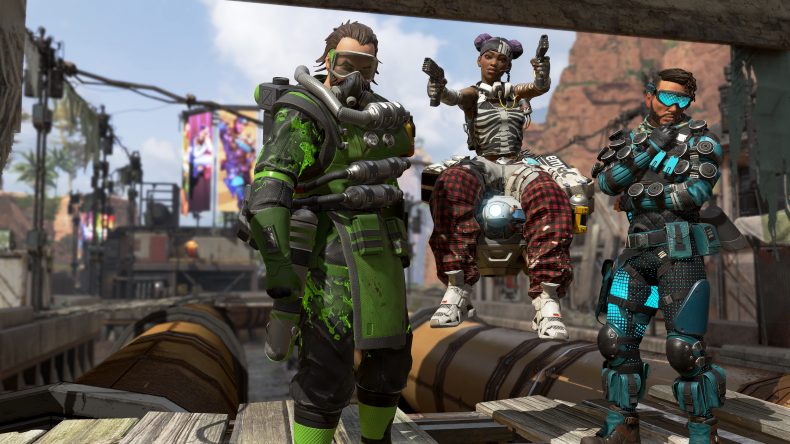 In other words, with Apex Legends Mobile, Respawn won't be taking cue from its colleagues at Epic Games, offering complete synchronicity and crossplay across all versions of Fortnite. Instead, the Apex Legends app experience will be much closer to Tencent's PUBG Mobile, a free, mobile-specific version of the PUBG that has loose ties to the main version but still offers its own content. Given that crossplay with PC and console versions of Apex Legends won't be possible on Apex Legends Mobile, the app will feature an entirely separate Battle Pass with unique rewards. Like its large-screen counterparts, however, it goes without saying that Apex Legends Mobile will also be a free-to-play experience.
Equally unfortunate as the lack of crossplay is the fact that it may be quite some time before large groups of players are able to try Apex Legends Mobile for themselves. In the source post, Respawn announced its plans to begin testing the game this spring with a few thousand Android closed beta participants in India and the Philippines. Once those tests conclude, the app will be progressively rolled out for testing in additional markets and on iOS devices. A release window or testing date was not indicated for any other regions such as the U.S. or Europe, which means most of our readers will have to wait patiently for those details.
Today's Apex Legends Mobile reveal arrives just in time for the impending launch of Apex Legends Season 9 on console and PC platforms. The upcoming Battle Pass is expected to release in early May and adds yet another character to the game's growing roster of diverse Legends. Late last week, Respawn launched a short in-game teaser for the upcoming Battle Pass that allows players to collect Corrupted Keycards from Care Packages and use them to scan Passcode Holosprays scattered around Kings Canyon and Olympus. The tease suggests the forthcoming update brings a brand-new Arena mode to the game.
Apex Legends is available now on PS4, Xbox One, Switch and PC.
What are your thoughts on this Apex Legends Mobile announcement? Are you OK with the app being separate from the console and PC version? Tell us in the comments section!