'Apex Legends' Night Mode Leaked, Possibly Coming for Season 1
Apex Legends fans continue to leak more details about the popular battle royale game. Data strings uncovered by Twitter's Austin Schriver and RealApexLeaks suggest a full-fledged Night Mode may be in development over at Respawn.
The evidence, shown below, relates to recently uncovered scripts labeled as "SetTimeshiftTimeOfDay_Night." There are also secondary scripts for SetTimeshiftTimeOfDay_Day" as well. The main implication here is, of course, that Respawn is presumably working on a day-night cycle for King's Canyon. The word "shift" implies that the status could change via a real-world clock or in-game timer.
Talk of a possible Night Mode for King's Canyon has been a fan-focused discussion since the game launched last month. In fact, reddit user saxonn posted a few concept images of a nighttime King's Canyon just a few weeks ago. While it was largely comprised of official screenshots run through a darkened filter, the pictures offer a solid preview of what the feature's official implementation might look like. Other battle royale titles like Fortnite and PUBG have had day-night cycles for quite some time. It's only natural that Apex would join the party eventually.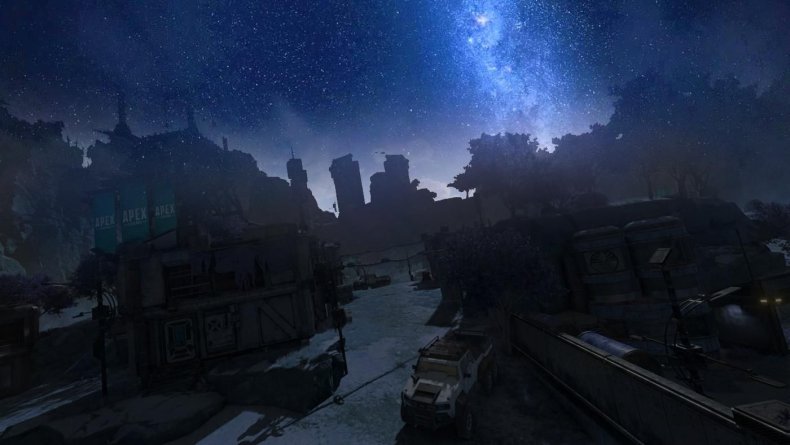 This most recent leak is just the latest in what seems like a never-ending stream of possible feature reveals. Over the past few days alone, dataminers have also uncovered evidence of a new Legend called Octane, upcoming weapons and even a Hoverboard vehicle. It's unclear if all these features will work their way into a final release, but the addition of a Night Mode seems like a guarantee. With the imminent arrival of the game's Season 1 Battle Pass, we expect many big changes are coming soon.
Apex Legends is available on PS4, Xbox One and PC.
What are your thoughts on these latest Apex Legends leaks? Do you want to see a Night Mode in Apex? Tell us in the comments section!