'Apex Legends' Pariah Leak Reveals Potential Abilities, but Valk Expected in Season 9
Apex Legends character leaks have been pouring out of Respawn lately, with three different Legend names and ability kits now being analyzed by fans. Following leaks from trusted Apex dataminer Biast12 on Wednesday evening, Pariah has now joined the list of developing Legends, and we already know their prospective abilities.
Here's Pariah's list of abilities as revealed so far:
Aplomb Training [Passive]: Pariah can see enemy health bars. Pariah is also immune to stunning effects and SDM steam.
Sonar Grenade [Tactical]: Throw a sonar grenade revealing enemies in its area of effect. Grenade lasts for 15 seconds
Sacrificial Romantic [Ultimate]: Pariah activates an SDM device releasing a flurry of steam in all directions but becomes unable to move. Steam causes burn damage directly to health.
In other words, Pariah sounds perfectly suited to finding and providing information about enemy players. This character takes the idea of Crypto's Drone one step further by revealing precise locations and health status for each enemy. This critical information allows Trios to decide when and how to engage in tactical situations. For example, if you're coming up on a group you know to have full health and shields in the middle of a match, it may be smart to wait out your approach till you can heal up to match their status. Given that even Pariah's Ultimate renders them immobile they won't be helpful in unique ways during combat, but they can sure be useful when planning an encounter.
As with all leaks from unfinished parts of a game, however, it goes without saying that Pariah's abilities may change before the character's actual release date. Given that it will likely be a bit before Pariah is fully playable, there's still plenty of time for Respawn to make changes before the general public can adequately judge this Legend's true purpose.
So who's the Season 9 Legend?
This leak may be exciting for fans given that we're weeks away from Apex Legends Season 9, but it's worth noting that the source doesn't think Pariah, or even the previously leaked Blisk, will be featured in the Season 9 Battle Pass. Instead, this leaker has focused their attention on Valk, a character who's been a known quantity since Season 2. She's described as a "soaring aviator" with the following abilities.
Cluster Missile [Tactical]: Fire a rocket that explodes multiple times
VOTL Jets [Passive]: Hold jump to initiate VTOL Jets – allows hovering in the air.
Skyward [Ultimate]: Press once to prepare for launch. Teammates can interact with Valk to join the launch. Press again to launch into the air and skydive.
Her abilities have remained largely the same for months, with flight being a central mechanic. In fact, some say you can even see Valk jumping from extreme heights in the game's latest promo.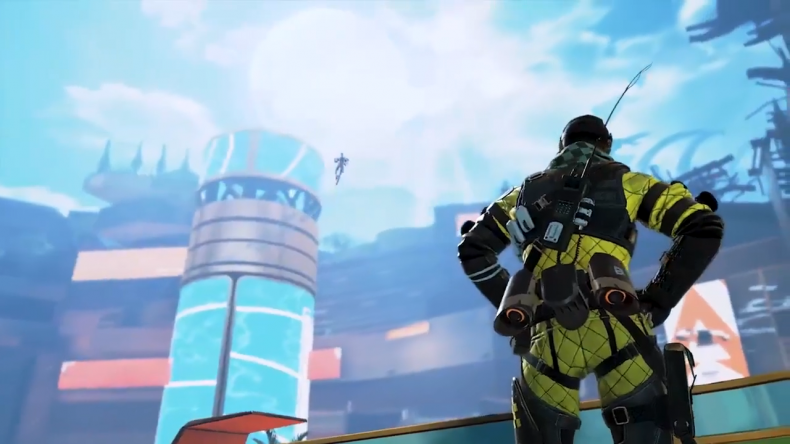 It's not yet clear who the Season 10 Legend will be, but Biast12 seems pretty certain Valk will headline Season 9. "Valk should still be next," the leaker tweeted after revealing Pariah to the world. Apex Legends Director Chad Grenier recently teased the Season 9 Legend is a character he "hope[s] will be liked in Japan," leading some to believe Valk may have loose ties to that part of the world.
Apex Legends is available now on PS4, Xbox One, Switch and PC.
What are your thoughts on Pariah and Valk? Who would you rather see during Season 9? Tell us in the comments section!