'Apex Legends' Party Not Ready, Party Leader Quit Error - Solutions & How to Fix
Apex Legends players across all platforms have recently encountered "party not ready" and "party leader quit" error messages whether they're playing in a party or not. In this quick guide, we'll outline a few solutions that hopefully solve your problem.
Apex Legends Party Not Ready Fix
This bug prevents players from matchmaking regardless if they're in a party or not. As seen below, the standard matchmaking option is blocked by a "party not ready" signal. This prevents the game from starting as normal because you aren't able to ready up.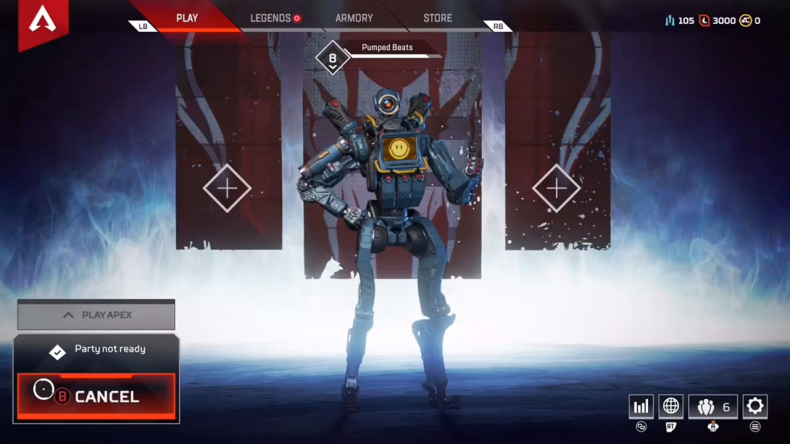 While Respawn is constantly working to solve issues like these, here are a few simple solutions worth trying:
Press the menu/options button or click the Settings cog wheel in the lobby screen. Press the designated button to "return to menu" shown in the bottom-left of the screen. This takes you back to the title screen, where you can try readying up again.
Completely close the app and launch it again.
If you're in a party, try leaving the party and joining it again.
Wait a few minutes and you should eventually get the option to ready up.
If on PS4, press the PS button to return to the system menu and Test Your Internet Connection in Network Settings.
Go into Training Mode, exit Training Mode and try matchmaking again.
One of these many workarounds should get you back into a lobby every time this error crops up.
Apex Legends Party Leader Quit Fix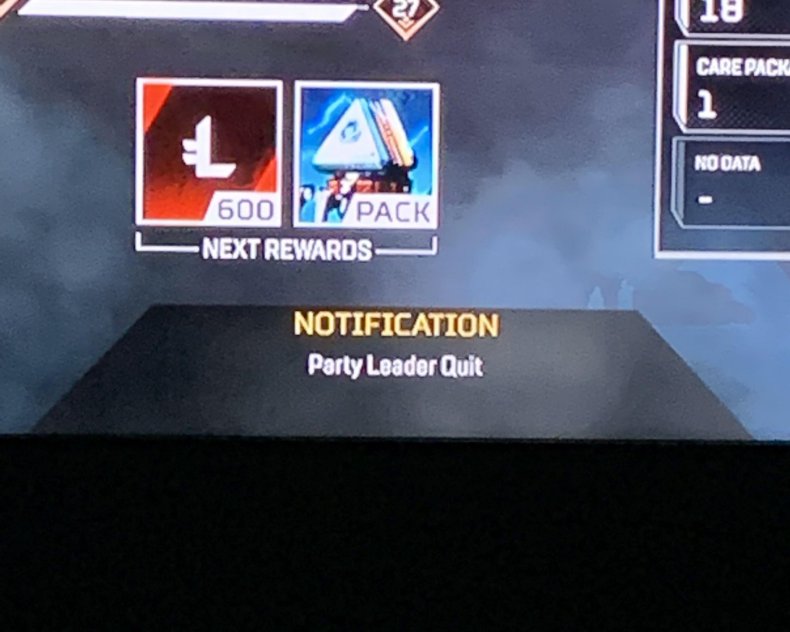 This is a message you may see in the middle of a game. Here are some possible fixes.
There may be no problem at all. Just ignore the message and keep playing if you can.
Restart the app completely.
Both glitches are the result of network errors on Respawn's behalf, so they may get fixed or reappear without warning. Especially in the game's opening weeks, server-based errors are bound to be somewhat frequent as developers cope with the game's large audience. Apex Legends hit a million concurrent players its first day.
Apex Legends is available now on PS4, Xbox One and PC.
Have you experienced the "party not ready" or "party leader quit" errors in Apex Legends? How did you fix them? Tell us in the comments section!