'Apex Legends' Preseason Invitational Time, Bracket, Standings, Teams & How to Watch
Apex Legends'Preseason Invitational is underway in Poland, as players compete for their share of a $500,000 prize pool. Below, we recap the schedule and start times of the event, as well as the latest brackets, standings, team details and more. If you want to know who's crushing it in Kings Canyon over the weekend, this is where you should look.
What is the schedule and start times for the Apex Legends Preseason Invitational?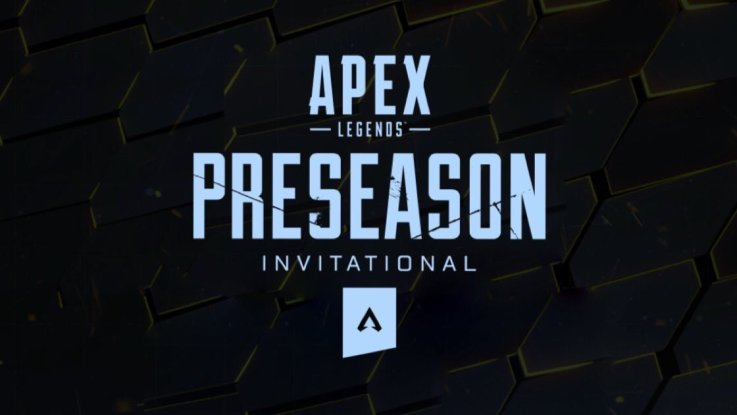 The event takes place between September 13 and September 15. Here are the start times to be aware of.
Broadcast starts: 7 a.m. EDT
Gameplay starts: 7:30 a.m. EDT
Finals start time: 11 a.m. EDT September 15
Where to watch the Apex Legends Preseason Invitational
There are several streams of the Preseason Invitational on many popular platforms including Twitch, YouTube, Mixer and Facebook. We've embedded the Twitch stream for convenience, but YouTube may work better on lower-end hardware.
Apex Legends Preseason Invitational Teams
There are a total of 80 teams taking part in the Apex Legends Preseason Invitational. Check out the full list below.
NRG Esports
HRO
Sentinels
MVP
KamiKaze
Echo Fox
Lazarus
BRICK SQUAD
Third Impact
Excellence
Pittsburgh Knights
QLASH
SJ Gaming
Myztro Gaming
Triumph Gaming
Wyvern
SUPA KICKA
Alistar
SJP2
T1
Rogue
Complexity Gaming
Gambit Esports
Isurus Gaming
Selector
Natus Vincere
FlyQuest
Spacestation Gaming
North
Quasar Generation Blue
4Head
Winstrike Team
K1CK eSports
SoaR Gaming
SEGELBERT
Susquehanna Soniqs
Aequilibritas eSports
Justice Esports
Ringers
One Above All
TSM
Tempo Storm
Alliance
Sinister Esports
CLG
BDS esport
Team Liquid Blue
PENTA
SUCCUBUS
FNATIC NA
DREAMIT
Herbania
Chaos Esports Club
Virtus.pro
Game Arena Esports
Athaim
HSL Esports
Team 789
Halocline Gaming
Gen.G Esports
Misfits
NAGANO1998
Athletico
G2 Esports
GamersOrigin
COOLER Esport
Luminosity Gaming
Monkey Business
Team Secret
Team Liquid White
Reciprocity
Samsung Morning Stars
Team Singularity
Quasar Generation Red
Fierce
Team FiRE
AKIHABARA ENCOUNT
Estral E-Sports
EBC
FNATIC EU
For more detailed team composition and links to Twitch streams of individual participants, check out the event's Liquipedia page.
Apex Legends Preseason Invitational Rules, Brackets & Results
The scoring format of the Apex Legends Preseason Invitational is quite simple and functions as follows:
First: 12 Points
Second: Nine Points
Third: Seven Points
Fourth: Five Points
Fifth: Four Points
Sixth-10th: Two Points
11th-15th: One Point
Eliminations: One Point Each
Under these rules, the teams compete in a basic bracket system:
The winners bracket features three rounds of matches between grouped teams.
The top-10 scoring teams of each group move forward.
The lower 10 groups fall to the losers bracket.
In the finals the first team to 50 points and win the match takes the top prize.
Here's a full breakdown of the Preseason Invitational Prize Pool
$105,000
$75,000
$60,000
$48,000
$39,000
$30,000
$24,000
$18,000
$15,000
$12,000
$9,000
$8,400
$7,800
$7,200
$6,600
$6,000
$5,700
$5,400
$5,100
$4,800
There's also an additional $8,000 prize for the player with the most Eliminations.
Initial standings and bracket details are still coming in, but we'll do our best to update this page as we learn more.
Apex Legends is available now on PS4, Xbox One and PC.
What are your thoughts on the Apex Legends Preseason Invitational so far? Which team will be at the top of the bracket ladder? Tell us in the comments section!
'Apex Legends' Preseason Invitational Time, Bracket, Standings, Teams & How to Watch | Newsgeek