'Apex Legends' Ranked Dashboarding Penalty Coming, But What Is It?
Apex Legends ranked mode arrived alongside its Season 2 Battle Pass, and its rules were greatly enhanced with the arrival of Season 3. However, it looks like those who've been abusing the system are about to be dealt a huge blow. Recent tweets from Respawn Systems Designer Eric Hewitt suggest the days of so-called "dashboarding" are nearly over.
What is Dashboarding?
In order to fully understand what dashboarding is, you must first know how Apex Legends ranked mode works. Similar to the competitive offerings of other modern shooters, players are assigned a rank based on their performance in highly skilled lobbies. Accrue enough points, and you just might reach the highest rank, Apex Predator. But, while points are awarded based on gameplay aspects like kills, assists and match placement, you might lose points based on the entrance cost of matches even or incur timed penalties.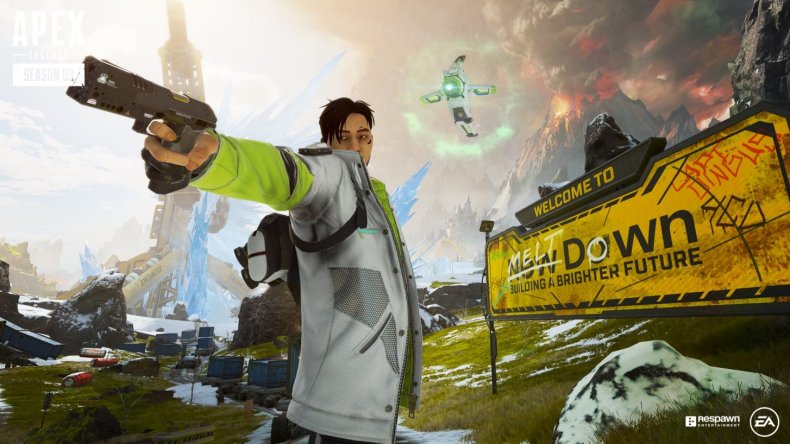 One of such timed penalties is a "leaver penalty." This punishes players who start a match and decide to leave the lobby possibly because they don't like the character grouping or don't feel confident in the performance of other players on their team. These punishments equate to a brief matchmaking ban that increases in time based on how often the player leaves.
However, players recently found a way to avoid these leaver penalties through a technique called dashboarding. It was discovered that, if one quits a match by closing the entire Apex Legends app instead of using the in-game menu, (thus returning to your console's dashboard) a leaver penalty will not be registered. This loophole has led to rampant quitting in ranked play, which often puts unsuspecting players in disadvantaged positions.
As frustrating as that reality has become, tweets from Hewitt Tuesday afternoon suggest an end to the controversial practice is near. When asked about the possibility of reporting players for dashboarding, Hewitt confirmed "no need to report it manually, we can see it on our end. Judgment Day will be coming :)" This suggests rampant dashboarders may be impacted by Respawn's next ban wave designed to thwart those who detract from Apex's gameplay experience.
This literal day of reckoning will only be a short-term fix as well, as Hewitt also revealed that Respawn is hard at work on a system that monitors dashboarding automatically. "There will be more immediate punishment in the future, just have to get everything lined up appropriately," he said. "We care deeply about the ranked experience, so things will be handled soon." In other words, if you've been dashboarding a lot in Apex Legends over the past few weeks, you may have to spend some unexpected time away from your favorite shooter soon.
Apex Legends is available now on PS4, Xbox One and PC.
Have you been a victim of dashboarding in Apex Legends? Is Respawn right to dole out punishments for ranked disruptions like these? Tell us in the comments section!