'Apex Legends' Reveal Stream: Where to Watch Respawn Battle Royale Announcement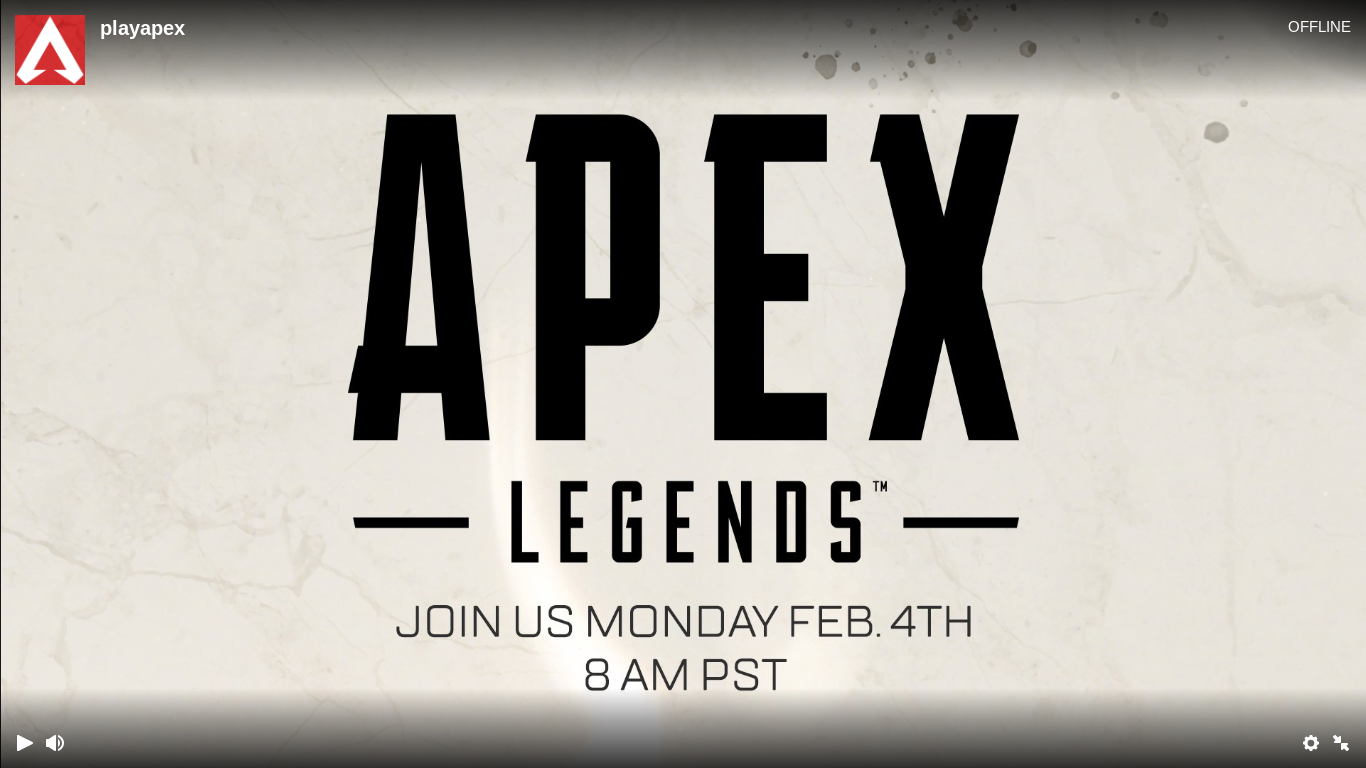 The internet has been buzzing over rumors that Respawn is launching a new battle royale called Apex Legends. The company that created the robot-driving shooter Titanfall 2 has remained relatively silent over the past few years. This may have been because they were working on a new battle royale set inside the Titanfall universe. We still don't know anything about the game, but we know the announcement is coming on Monday thanks to a few loose-lipped influencers.
Rod "Slasher" Breslau tweeted that he had talked to a few streamers and content creators over the weekend who were brought in to Respawn to test out the game. According to Slasher, the game will be a free-to-play hero battle royale for PC and console. Rumors were circulating that the game would be revealed in a Super Bowl ad, but that never happened.
The PlayApex Twitter account has been activated, with what may be the game's official logo. Streamers like Preston, Daequan and TSM Myth announced that they had been invited to the secret event and were excited for the game's official reveal.
Apex Legends Reveal Stream: Where to Watch
The first official announcement of Apex Legends came from CEO of Respawn Entertainment, Vince Zampella. He tweeted that he will tell us "everything" about Apex Legends. Considering we know nothing besides the fact that it's set in the Titanfall universe and is a battle royale, there's a lot to learn.
The stream will happen on February 4 at 12 p.m. EST. on the Play Apex Twitch account. The reveals themselves won't happen until 3 p.m. EST. which is an absolute bummer.
Watch live video from playapex on www.twitch.tv
What are you expecting out of Apex Legends? Tell us in the comments.