Apex Legends fans have been in a fervor over the possibility of the game's Season 1 Battle Pass releasing March 12. According to an official statement from the game's developers on its official subreddit, however, that won't be happening.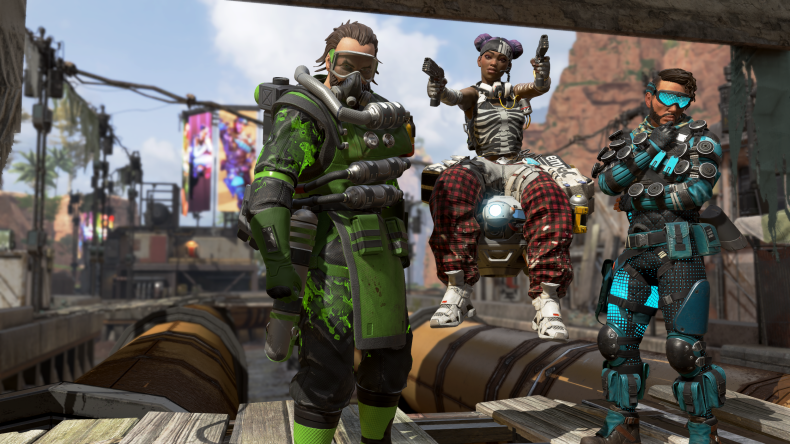 The post reads as follows:
We'll be providing details on Season 1, Battle Pass, and the next Legend very soon. It's not coming out today.
There's lots of stuff that has been datamined from Apex since launch and is swirling around the Internet. We know this stuff is fun to dig up and speculate about, but you should not treat any of that info as a source of truth. There's stuff in there that is very old, or things we've tried in the past and cut--remember our design process is to prototype and play lots of ideas--and some of it may be things we're still building for Apex Legends. Finding this stuff by no means confirms that it'll ever come out. At best you should treat any posts about this as a rumor and the real info will come from us when we're ready to show off what's coming next.
Speculation about the possibility of Apex Legends' Season 1 Battle Pass releasing today began Monday, with an erroneous post from AMDGaming suggesting balance patches and Season 1 could arrive on Tuesday. The account quickly responded, calling the listing "a mistake," but that didn't stop the Apex community from running wild with speculation about a possible leak. Intrigue continued to mount this morning, following recent updates to Origin client files related to the Battle Pass, revealing its price could be 950 Apex Coins. As for other datamines, fans have also uncovered evidence of Titans, a Night Mode, Hoverboard and more.
So, both officially and by the newly listed files, we now know the release of the Apex Legends Season 1 Battle Pass is indeed imminent. That being said, it's unclear just how soon the progression system will debut. It's planned to be released on live servers by March 31. As for its contents, fans shouldn't expect to see everything implied by unfinished data strings.
Apex Legends is available now on PS4, Xbox One and PC.
What are your thoughts on the Apex Legends Season 1 Battle Pass? When do you think it'll release? Tell us in the comments section!