'Apex Legends' Season 4 Release - What Time & Date Does the Battle Pass Start?
Apex Legends Season 4 releases in a matter of hours, so we're here to recap everything we know leading up to the new Battle Pass and the game's next major update. Below we discuss the suspected start time of Season 4 and everything players can expect to find once the patch goes live.
What time does Apex Legends Season 3 start?
If the start time of Apex Legends Season 3 is any indication, Apex Legends season 4 is most likely to begin around 3 p.m. EST February 4. That being said, because many major Apex updates and events have also deployed around 1 p.m. EST, that hour may be worth watching as well. Generally about 24 hours before the start of a season, Respawn officially reveals the big update's release time on social media.
In sum, we expect the presumed Apex Legends version 1.27 patch to go live at 3 p.m. or 1 p.m. EST on February 4. We'll update this article with more info when the release details are officially confirmed.
What to expect from Apex Legends Season 4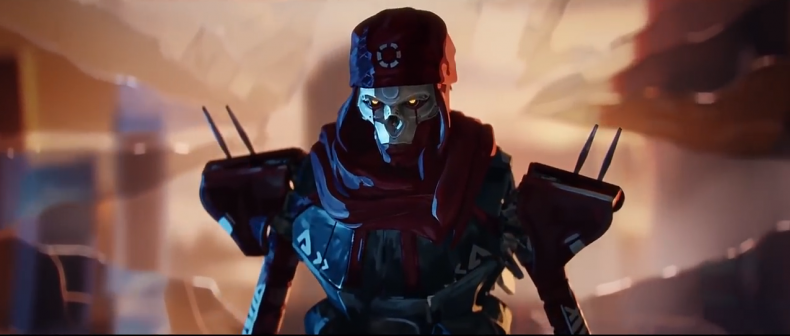 Over the past few weeks Respawn has spent lots of time detailing, and generating hype for, everything players can expect to see during Season 4 of Apex Legends. In case you missed the news, here's a recap of everything we know.
New Legend - Revenant: After the big Forge fakeout last week, it looks like Revent will be the featured Legend to debut as part of the Season 4 Battle Pass. While his final abilities have yet to be revealed, many of them allegedly focus on quietly chipping away at enemy health and stopping abilities. It looks like Revenant may have increased movement capabilities as well. Check out the latest leaked list of abilities here.
The Sentinel: The Season 4 weapon is a bolt-action sniper with a charge mechanic that favors risk-reward gameplay. Players can use a Shield Battery to make its shots stronger. It's an armor-piercing weapon tuned for medium to long-range combat.
Season 4 Ranked Changes: Competitive play gets a shot in the arm with the new Master tier, designed to limit Apex Predator rank to just 500 players per platform. There will also be two splits in Season 4: one on World's Edge, and one on Kings Canyon.
That's all we know about Season 4 for now, but we imagine its Battle Pass contents will be revealed shortly before the 1.27 patch goes live. It's also possible that, considering fans got a look at two new Legends heading into Season 4, both of them may eventually debut after some kind of live event. Forge sure looked dead, but, in a futuristic universe like Apex, just about anything can happen.
Apex Legends is available now on Xbox One, PS4 and PC. Season 4 is expected to begin at 3 p.m. or 1 p.m. EST February 4.
What are your thoughts on Apex Legends Season 4 based on this recap? Will you be buying the new Battle Pass as soon as Season 4 starts? Tell us in the comments section!