'Apex Legends' Season 5 Gameplay Trailer Reveals Loba Abilities & Kings Canyon Unearthed
Apex Legends Season 5 finally has a gameplay trailer, and you can watch it below. The short clip gives fans a clearer picture of Loba's awesome abilities while also offering a first look at the quest system and skins to be featured in the Fortune's Favor Battle Pass arriving May 12.
Starting with Loba, Season 5's Legend once again shows herself as a master of teleportation and thievery. The trailer confirms she can teleport over short distances and take loot from opponents by deploying her staff. Based on leaks that have persisted for several months, the developing names for these abilities are Burglar's Best Friend and Black Market Boutique.
The trailer also features a first look at the quest system, where players find Treasure Packs around the map map and go on unique hunts that involve finding Artifacts and escaping after PvE encounters. Perhaps the biggest surprise of the trailer is Kings Canyon Unearthed, a complete redesign of Kings Canyon that features a Beacon that appears to fully recharge Legends' Ultimate abilities. What wasn't seen in the trailer, though, was a new weapon for Season 5. Rumors suggested the Volt SMG may be included with the next Battle Pass, but it hasn't been revealed yet. It's also not entirely clear what Loba's Passive might be.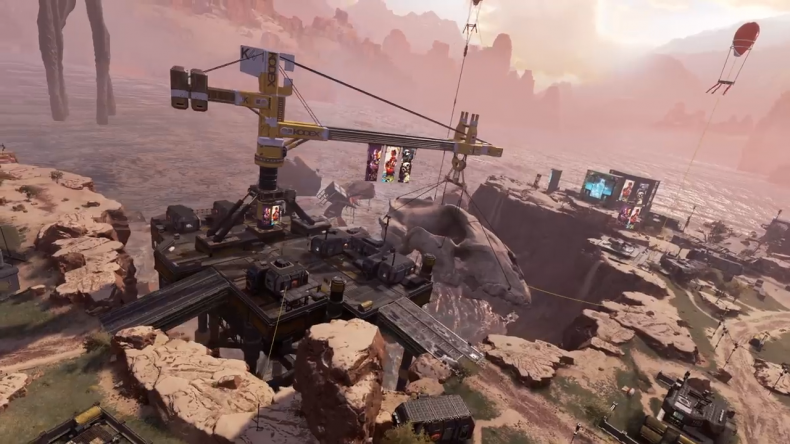 Apex Legends Season 5 is set to go live May 12 at 1 p.m. EDT. The significant patch adds the aforementioned Loba and quest feature, significant map changes and a new season of Ranked competition split across Kings Canyon and World's Edge. There will also, of course, be a totally fresh Battle Pass with dozens of cosmetics to collect along the way. The Season 5 gameplay trailer offers a quick glimpse at several skins, including one for the Wingman, Bangalore and more.
Apex Legends Season 5 begins May 12. The game is available now on Xbox One, PS4 and PC.
What do you think of the Apex Legends Season 5 gameplay trailer? Will you be working towards unlocking Loba? Tell us in the comments section!