'Apex Legends' Season 6 Revealed: Release Date, Rampart & More in Trailer
Apex Legends Season 6 has just been revealed by Respawn Entertainment, and the game's next Legend looks pretty unique. Rampart is set to debut alongside the Boosted Battle Pass and several gameplay tweaks. Prepare for liftoff when the big update arrives August 18.
Chief among the new additions is Rampart, a Legend from India, most known for her weapon crafting abilities and her special partner named Sheila. In an official blog post, Rampart is described as follows: "an expert modder who made her name in underground fight clubs, Rampart talks big and has the ballistics to back it up." With this picture in mind, we imagine Sheila is likely the name given to that massive gun.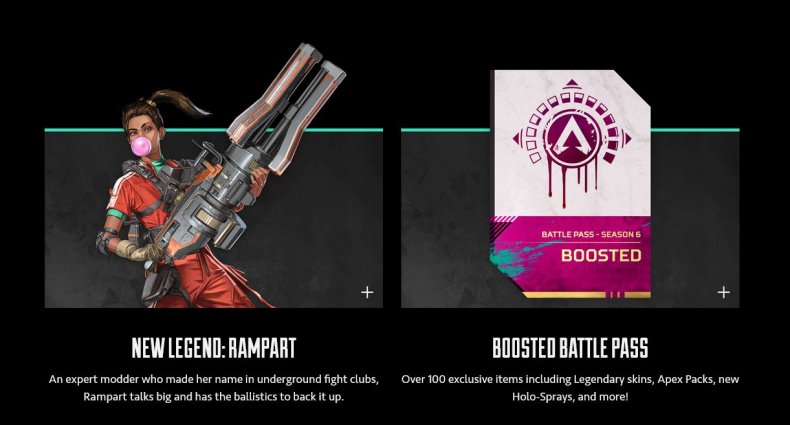 As for how that gun will be used, long-established leaks suggest Rampart will be a turret-based character focused on heavy artillery and cover. While these ability names may change, here's what we know so far.
Amped Cover [Tactical]:Build cover with an upper barrier that blocks incoming shots and boosts the damage of outgoing shots.
Emplaced HMG [Ultimate]: Place a mounted machine gun that anyone can use. High ammo capacity, long reload time.
Fixer: Swapping to melee equips a wrench players can use to repair structures.
Cover Fire:Firing from the Amped Cover overcharges your weapon damage.
Gunner: Machine guns have increased magazine capacity and reload faster. Of the three possible passives, this one sounds like the most logical choice.
Most curious amongst these presumed abilities is Fixer, which could very well tap into the new Crafting feature set to debut in Season 6. It allows players to collect materials around the map to help improve their gear. As if that wasn't enough, the long-awaited Volt SMG is also primed and ready to join the live weapon roster, described as an "energy SMG that packs a punch."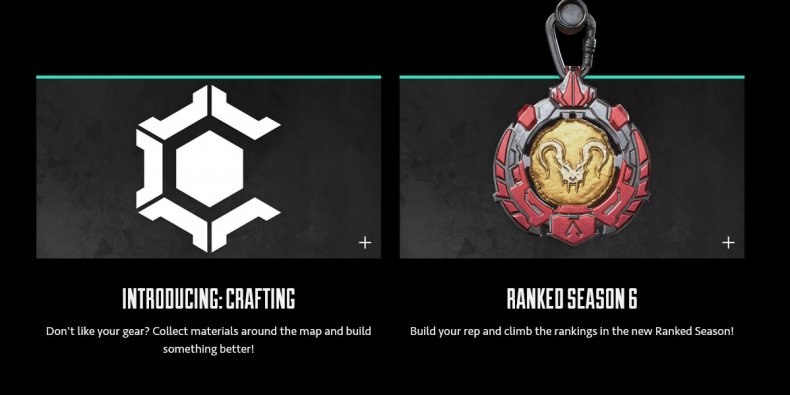 Of course, there will be additional trappings coming to Season 6 as well. The upcoming Battle Pass features 100 exclusive items, including new Holo-Sprays. For those who thrive in competitive, a new season of Ranked is on the way as well.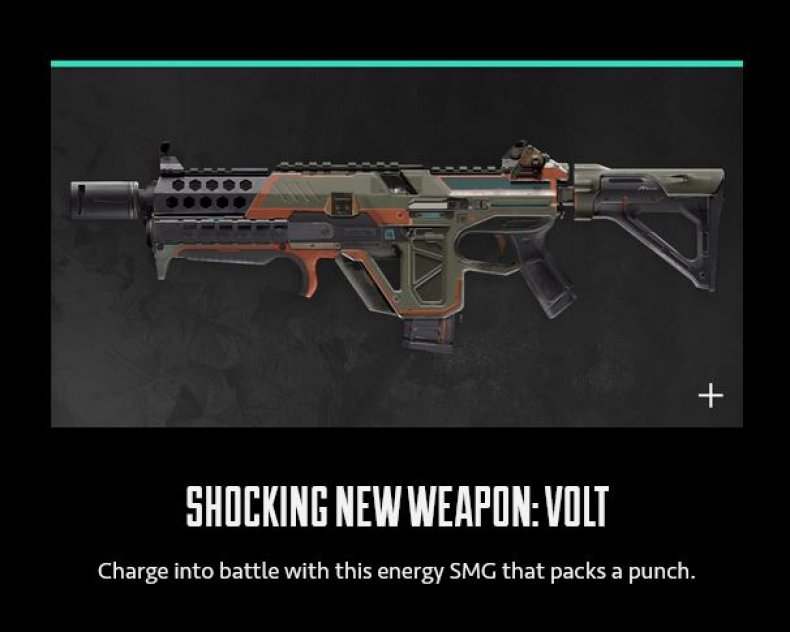 As we inch toward the Apex Legends Season 6 release date, there's likely a lot more we'll learn with regard to Rampart and the new features described above. However, that's not all Kings Canyon and World's Edge dwellers can look forward to. In-game teasers also suggest a new map set on Olympus might be part of the festivities, as the lore behind Ash continues to be uncovered. We'll do our best to keep you posted on the full details of Season 6 as we learn them.
Apex Legends is available now on Xbox One, PS4 and PC.
What do you expect to see during Apex Legends Season 6? Are you excited to learn more about Rampart and her abilities? Tell us in the comments section!
'Apex Legends' Season 6 Revealed: Release Date, Rampart & More in Trailer | Newsgeek