'Apex Legends' Season 8 Release: What Time and Date Does The Battle Pass Start?
Apex Legends Season 8 is set to begin February 2 and we're here to recap the essential facts fans should know before launch. Curious about when the next Battle Pass is expected to start? Looking for a rundown of all the DLC you'll find in the Season 8 update? Then you've come to the right place.
What time does Apex Legends Season 8 start?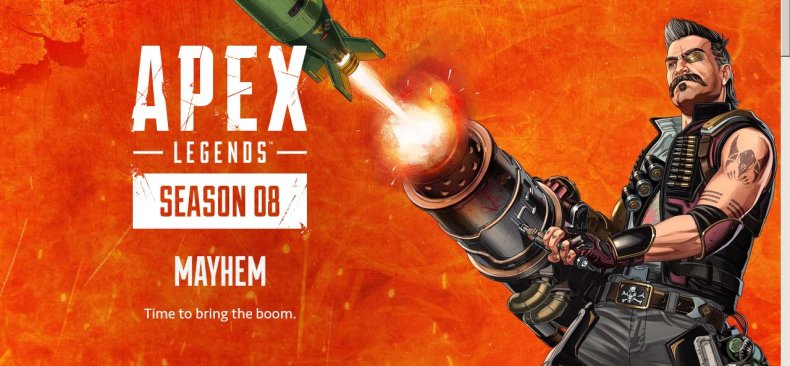 According to the Apex Legends Season 8 patch notes blog post, the Season 8 update is expected to go live around 1 p.m. EST February 2. While this is often a standard release time for many Apex Legends updates, this hour hasn't been used to kick off a season since Season 5.
While that release time is confirmed as of Monday afternoon, Respawn is no stranger to adjusting its major update release times on the fly. In early January, the studio initially said its big Fight Night update would launch at 11 p.m. EST and then quietly changed it to 1 p.m. EST hours before the patch went live. We'll update this article with the latest official start time if any changes occur.
What to expect from Apex Legends Season 8
With the potential Season 8 start times established, here's a list of everything players can expect from the next Battle Pass. These are just the broad strokes, so look for the full details closer to the February 2 launch date.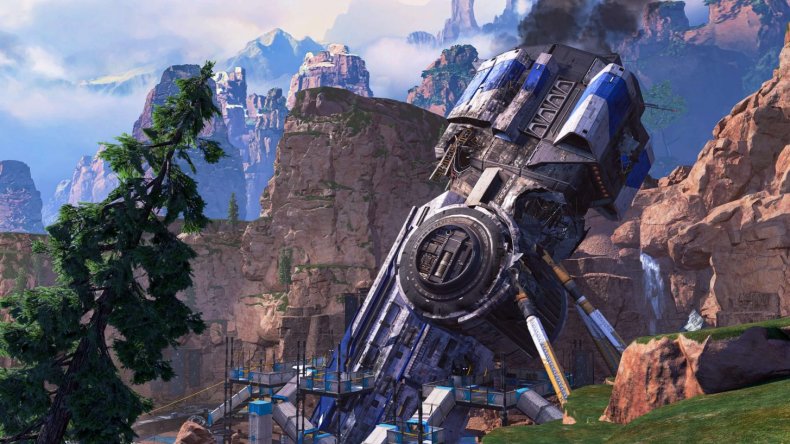 New Legend - Fuse: The Season 8 Legendis, indeed, Fuse. Hailing from the planet Salvo, Fuse is an expert in making things go boom. His abilities include a Tactical Projectile Grenade and an Ultimate called Firestorm. Firestorm features a special ammo type that explodes into a small ring of fire.
New weapon - 30-30 Repeater: Season 8 finally adds a new weapon to the roster. This gun uses heavy ammo and has a 12-shot clip when fully leveled. New Gold Ammo clips for all weapons could push it well beyond that maximum, however. It also has a charge mechanic that increases damage output the longer one waits for the charge.
Mayhem Kings Canyon: Kings Canyon is getting another redesign, this time opening up huge sections on the northern part of the map. Watchtowers and explosive loot holds have come to the classic arena, alongside new PoIs like Crash Site and Slum Lakes.
Ranked tweaks: In Season 8, Diamond, Diamond+ and Predator ranks are more likely to matchmake exclusively with those in their rank. Assist thresholds have also been loosened and Predator rank has been widened to support 750 players. Splits will feature Kings Canyon and Olympus this time around.
Other balance changes: Respawn has been a bit coy about other balance changes headed to the game but buffs for Rampart and Revenant have been discussed alongside potential nerfs for Wraith and Horizon. Expect some of the more popular Legends to be taken down a notch.
That's all we know so far about the launch of Apex Legends Season 8.
Apex Legends is available now on PS4, Xbox One and PC. Season 8 begins on February 2.
What are your thoughts on Apex Legends Season 8 given what we know? Will you be playing as soon as the release time comes? Tell us in the comments section!