'Apex Legends' Server Lag on PS4 & Xbox Plagues Start of Season 6
Apex Legends Season 6 began early Tuesday morning, and while many combatants in the Outlands have enjoyed the debut of Rampart, crafting and a new version of World's Edge, not everything has been perfect regarding the new update. Players report that lag and crashes have been occurring more frequently alongside the latest Battle Pass. While the game's developers have responded to siome community concerns, others remain unchecked.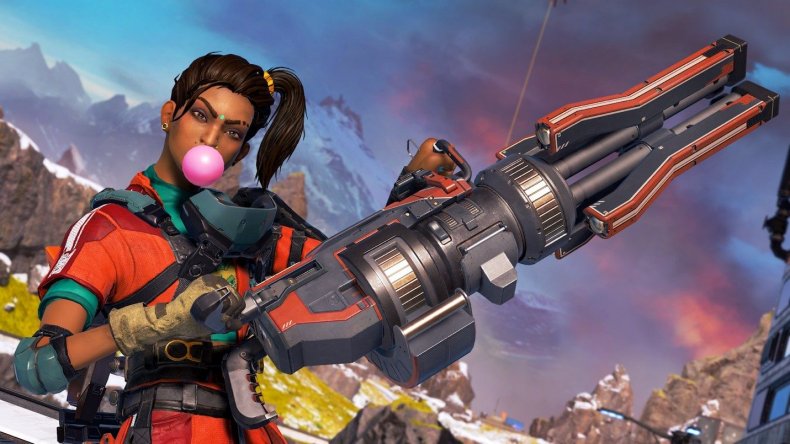 The most prevalent problem in the latter category seems to be noticeable amounts of lag and packet loss on both PS4 and Xbox One alike. As reported by reddit user officialmonogato, "sometimes it feels like I'm lagging but it doesn't show any connection issues." This shortcoming was seconded by fellow redditor SecretPoliceMan who said "Move one frame .. lag..repeat. This is fine." Take a look at the Season 6 support thread on the Apex Legends subreddit, and you'll see dozens more comments like these from across the United States. While it was originally thought the lag was just isolated to east coast servers, reports have spread to wesern states like Oregon as well. These criticisms popped up in the early morning hours on Wednesday and have not been addressed on EA or Respawn's social media.
Some more public-facing problems, however, reared their ugly heads just a few hours after the Season 6 update went live. Players found that crashes occurred when shooting the top of Rampart's Amped Cover deployable wall. Also related, those attempting to make use of Crypto's drone couldn't detect foes who were using Rampart's powerful turret. To these bugs, Respawn tweeted that "we are aware" and there are "more updates to come as we have them." At the time of publish an update has not been posted more than 12 hours removed from that initial post.
All in all, it would appear Apex Legends Season 6 might be one of the buggiest season launches the game has endured in quite some time. This unfortunate truth is no doubt worsened by development difficulties that arise from the ongoing coronavirus pandemic. With many game developers and server technicians largely working from home, issues like these may take longer to resolve even when coders are aware they exist. Given how quickly Respawn has responded to feedback in the past, however, we're confident you'll be exploring Kings Canyon in full speed soon. Until then, just know you're not alone if your Apex Legends lobby feels a bit weird at the start of Season 6.
Apex Legends is available now on Xbox One, PS4 and PC.
What do you think of Apex Legends Season 6 so far? Have you experienced any lag or packet loss? Tell us in the comments section!