'Apex Legends' Switch Release Date Incoming As Nintendo Japan Ads Surface
Apex Legends players have long awaited the release of Respawn's popular battle royale for Nintendo Switch consoles, and evidence continues to mount that the announcement may be coming sooner than we thought. The latest tip arrives courtesy of a Nintendo Japan website that prominently features Apex for a "release in the coming days" or "soon" depending on the translation tool used.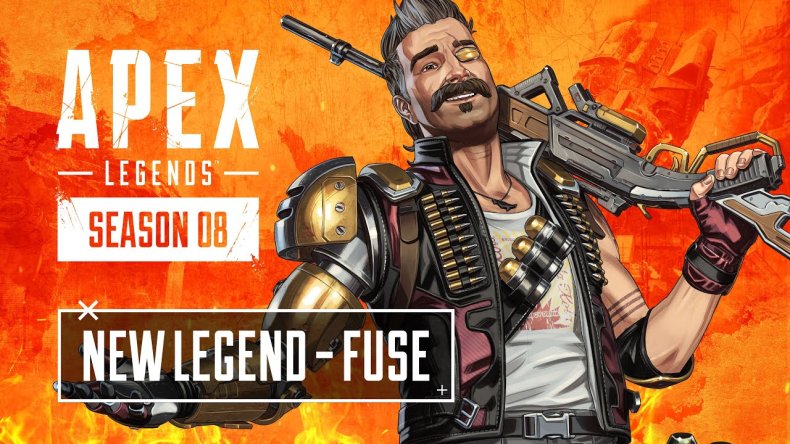 The Apex Legends promo is pictured next to an ad for Bravely Default II, and, while web translation tools are hardly perfect, it would appear much of the hype-filled imagery describes parts of the game that existing Apex players already know. For example, the text suggests that the free game features a maximum lobby size of 60 players where trios or duos take control of one of 16 possible Legends. The graphic also makes special reference to Season 8, pouring more gasoline on the fire that suggests a Switch version is imminent.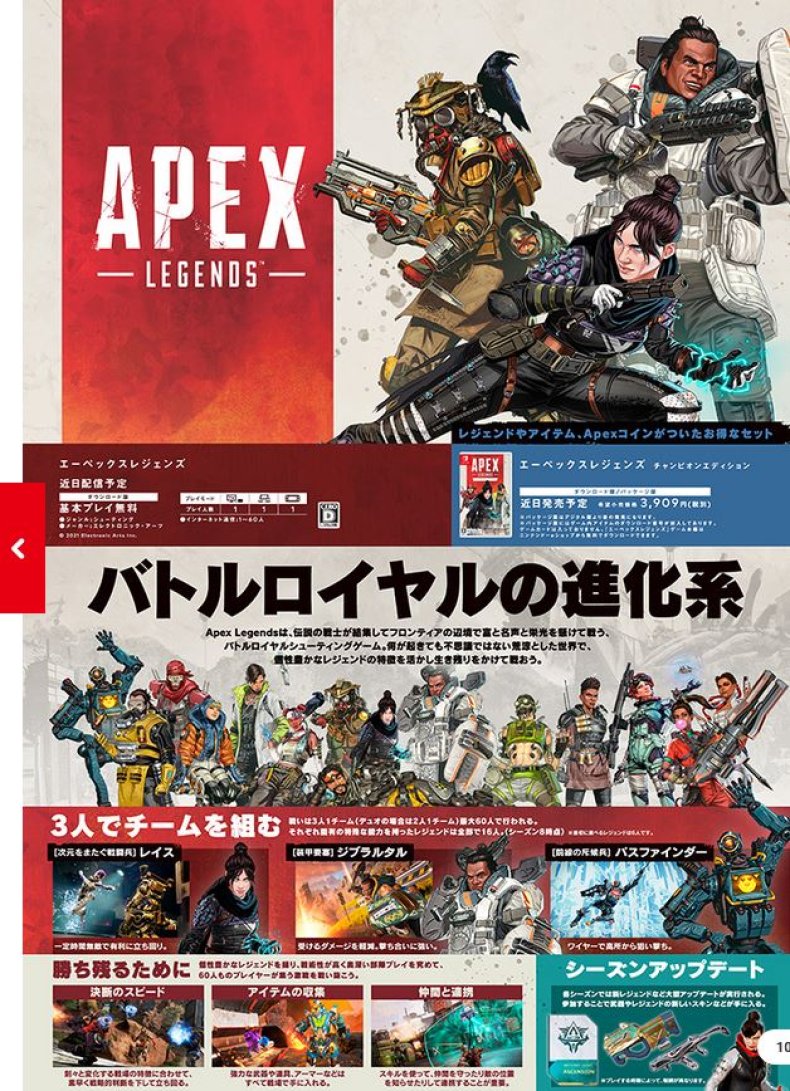 This news arrives just a few days after the Japanese version of the YouTube page featuring Fuse's Stories from the Outlands trailer briefly suggested the game would release on Nintendo Switch alongside Season 8 on February 2. All mentions of the Switch version were swiftly removed once discovered by eagle-eyed fans, but this new official advertisement seems to double down on those claims. Even without knowing Japanese, fans can see the game has already been rated by the Cero rating board, which generally means a product release is not far behind. If not released on February 2, Apex Legends News on Twitter suggests a potential arrival in March.
The basics of Apex Legends on Switch sound identical to versions on other platforms, but it appears there will be a special set to mark the title's debut on Nintendo's small screen. A so-called Champion Edition will also be available that includes several purchasable Legends in one package.
Apex Legends Season 8 is the next evolution of Respawn's battle royale, and it features the battle-torn Fuse Legend, the 30-30 Repeater rifle and a redesigned version of Kings Canyon. With so much new content on the way, a stealth launch would allow the Switch release a moment to shine. However, until Respawn makes the news widely available, take these translated ads with a pinch of salt.
Apex Legends is available now on PS4, Xbox One and PC.
Will the Switch version of Apex Legends release alongside Season 8? Are you excited to play Apex on Switch? Tell us in the comments section!