'Apex Legends' Update 1.34 Fixes PS4 Challenge Bug - Patch Notes
Apex Legends update 1.34 released on PS4 around 8 p.m. EDT Friday evening, and many players are wondering what the 128MB download does. While Respawn typically doesn't release official patch notes for interstitial fixes of this nature, posts on the game's official subreddit cue us in to what's most likely to be included. In short, if you are looking for crash fixes or Mirage buffs, prepare to be disappointed.
Apex Legends Update 1.34 Patch Notes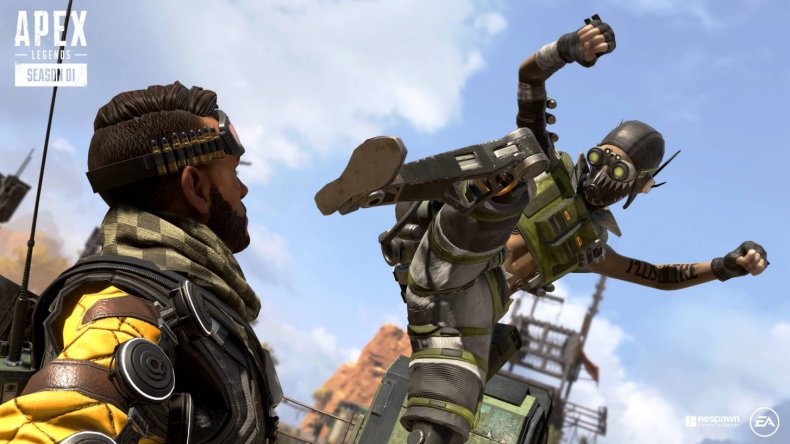 Fix for challenges and match summary disappearing.
The source post, titled "Challenges disappeared along with match summary," features around 30 comments detailing a recently appearing bug in Apex Legends in which players lost access to challenges and match summary details traditionally available on the game's lobby screen. This meant that challenge progress was not being recorded, which is a pretty big bummer considering the Old Ways Lore Event just made its way to the game on Tuesday. Thankfully Respawn was quick to solve the problem.
Hours after the issue became apparent, Respawn Senior Designer Chin Xiang Chong spoke with users via his reddit handle, tangentiallogic. Over the course of the last 24 hours, Chong repeatedly asked players to report the status of the glitch, and, around the time update 1.34 went live, he announced that "we just pushed a fix on our backend." In the time that followed, Chong added "should be fixed now," and the impacted players stopped reporting the bug. Without official patch notes, this is the best indicator we have about what update 1.34 could have included. Checking the update's version history on PS4 references the usual "stability improvements and bug fixes."
What this patch doesn't feature, however, are resolutions for other problems making their way through the Apex Legends community right now. Despite the accidental cooldown timer buff to Mirage's Psyche Out ability in update 1.33, no additional Mirage buffs are featured in Friday's update. Although, Respawn has assured fans that adjustments in favor of Apex's least popular Legend are on the way. If your game has been crashing during Ranked play or when switching to Ranked, those shortcomings weren't addressed in this update either. Users report those problems have continued even after installing Friday's tiny patch. While Apex Legends likely has a few exciting updates potentially coming over the next week or so, update 1.34 certainly isn't one of them. Just take a few seconds to download this tiny fix, and you'll basically be playing the exact same game as it existed on Tuesday.
Apex Legends is available now on Xbox One, PS4 and PC.
What are your thoughts on the state of Apex Legends right now? Does update 1.34 include additional fixes that we missed? Tell us in the comments section!