Apex Legends update 1.62 went live on all platforms Monday afternoon, but, according to several reports from players, its fixes appear to be more trouble than they're worth. While the Inspect button has returned for console players, it comes at the cost of crashes, bugs and other errors that have only served to frustrate fans in recent hours.
What does Apex Legends update 1.62 do?
Even though official patch notes for Apex Legends update 1.62 weren't released by the game's developers at Respawn in any capacity, tweets cue players into at least two changes arriving inside the small download.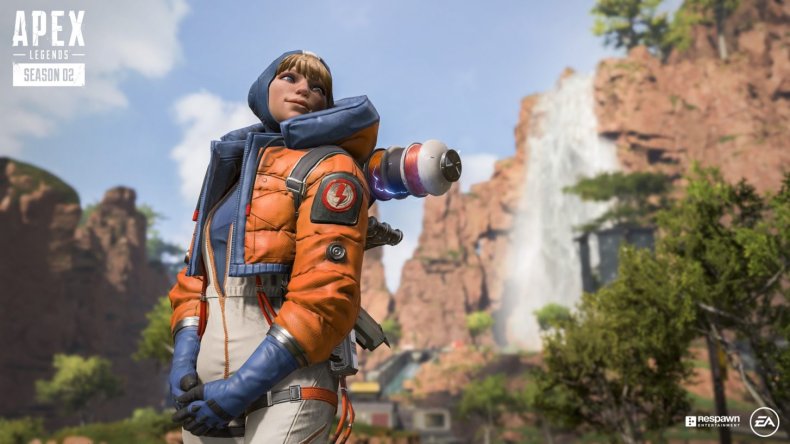 Inspect button returns on console: Shortly after update 1.62 went live, Respawn Design Director Jason McCord took to Twitter to announce that console players can now turn off the Survival Slot feature to get the weapon inspection button back when playing with a controller. This can be toggled in the controller options menu, as an on-off switch for the "Survival Slot Button." The Survival Slot was introduced in update 1.60 as a way to effectively manage Heat Shields, but it's not yet critical enough to have enabled all the time. When turned off, you'll be able to inspect weapons outside using the weapon wheel.
Wattson Skin Fix: Another detail officially tweeted by Respawn in the wake of update 1.62 points to a bug in the Wattson Electric Blue skin that caused the character to render incompletely. It was fixed in this update, and all players who endured the broken skin have been refunded its full purchase price.
Beyond those two highlighted changes, however, this update doesn't appear to do much to the actual game.
So what about those bugs and crashes?
Yet, despite the fairly inconsequential nature of Apex Legends update 1.62, players suggest the additional download has impacted their gameplay experience. Since the patch deployed, the Apex Legends subreddit now features several threads describing scenarios such as crashes and bugs. It's been suggested that the current build of Apex Legends is "glitchy" and "unplayable."
These crashes appear to occur during gameplay, sometimes allowing players to accrue erroneous wins, and also at the Legend select screen at the beginning of matches. Others have also noticed choppier framerates and an increased number of audio-specific bugs since installing the update as well.
It's far from a secret that Respawn seems to have confronted a few quality control issues since the start of Season 8 last month, and this minor hotfix has done little to inspire confidence in the game's community. Hopefully some of these problems can be addressed via server patches or additional client updates in the days and weeks ahead. Until those adjustments arrive, however, Apex fans should prepare for some slightly sloppy matches.
Apex Legends is available now on PS4, Xbox One, Switch and PC.
What are your thoughts on Apex Legends update 1.62 so far? Have you experienced any bugs or crashes? Tell us in the comments section!