'Apex Legends' Update 1.04 Fixes Crashes & Slow Walk Bug - Patch Notes
Apex Legends update 1.04 is live on all platforms, but the small patch doesn't change much. Weighing just a few megabytes in size, it features a few critical crash fixes and a resolution for one very annoying revive bug. The patch notes arrive courtesy of a post on the game's official subreddit.
Apex Legends Update 1.04 Patch Notes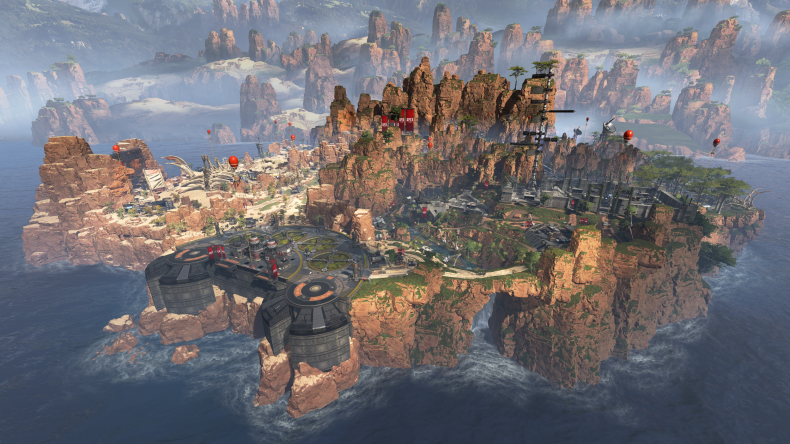 Fixes for PS4 crash issues.

Addresses issues we saw with GPU hangs.
Fixed crash when pressing button early in load process.

Fixed issue where players would sometimes move slowly after revive.
Fixed issue with Mirage Ability causing crashes.
Fixed issue with Gibraltar Epic skins on Xbox One causing crashes.
While none of these problems truly kept millions of happy players from enjoying the game, there are a couple minor changes that are truly significant. For example, suffering from reduced movement speed after a revive is a pretty big deal in the heat of battle. Making sure that problem is addressed, though, ensures players experience fewer unwarranted deaths. While it might sound like a small tweak on the surface, any fix that enhances survival is greatly appreciated. It increases your chances of leveling up to earn those awesome skins. Speaking of skins, those skin-related crashes on Xbox One were pretty widespread as well.
Today's Apex Legends update may not be the most full-featured one on the market, but there's still plenty more to come for the popular battle royale title. Over the weekend, dataminers discovered evidence of future Legends, abilities and even a Hoverboard vehicle. Unfortunately, we'll have to wait for more substantial patches before we know what all of that is truly about.
Apex Legends is available now on PS4, Xbox One and PC.
What are your thoughts on Apex Legends after update 1.04? Were you expecting more from the patch? Tell us in the comments section!