'Apex Legends' Update Leak Reveals Hoverbike Vehicle in Development
Apex Legends just got its first major update since launch, and dataminers are already digging into its files to investigate code changes. Among the latest data strings, @ApexGameInfo on Twitter has found possible evidence of Hoverbike tests in development branches.
While the proof of said Hoverbike is predictably scant, it boils down to a series of strings paired with phrases such as "SpawnHoverbike" and instructions to "spawn a limited number of bikes" and "ensure the bike can fit at the spawn location." These requests appear as part of a todo list, which suggests the requests are being studied internally.
It's no surprise to learn that Apex Legends might eventually support vehicles, but it is quite interesting to see evidence of them so soon after launch. All leaks should be met with skepticism, but the inclusion of a Hoverbike in a futuristic universe sounds plausible. Respawn might change the vehicle's name to something more unique prior to release, but the design intention is clear. Despite Fortnite's monstrous success, its first vehicle, the Shopping cart, wasn't made available till nearly a year after Battle Royale's early access debut. Apex has only been on digital storefronts for about a week and its slate of features continues to balloon at a rapid pace.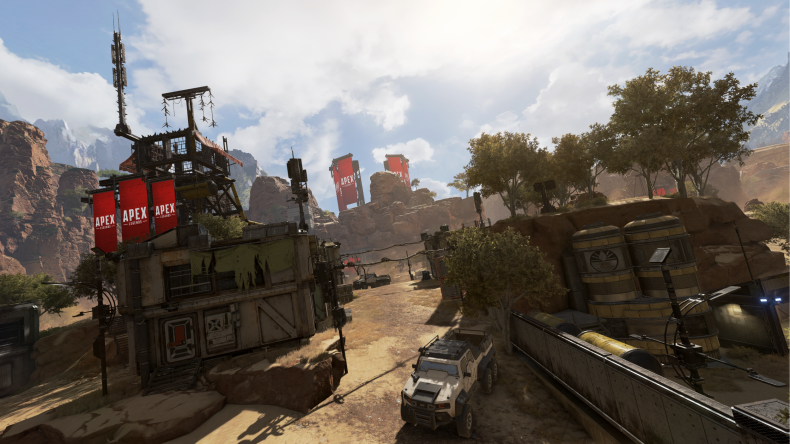 This discovery arrives mere hours after the debut of Apex Legends update 1.03. The 1GB patch features a small collection of Valentine's Days DLC alongside a few critical bug fixes. If this leak is any indication, future patches are likely going to be much more substantial in the weeks and months ahead.
Apex Legends is available now on PS4, Xbox One and PC as a free download.
What are your thoughts on this leak? Will a Hoverbike come to Apex Legends over the next few months? Tell us in the comments section!