'Apex Legends' War Games Event Revealed With 5 LTMs and New Skins
Apex Legends Season 8 has one last event left in its Battle Pass, and it's called War Games. The two-week celebration features five previously unseen LTMs, new skins and a prize track with a decent collection of free rewards. The news arrives courtesy of Respawn's latest official blog post.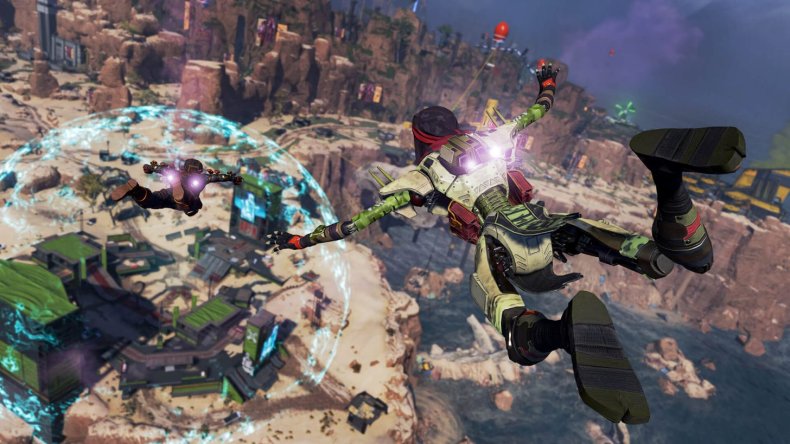 Since the LTMs are more or less the star of the show in War Games, here's a brief schedule of the modes players can expect to see from April 13 through April 27. It doesn't appear these modes will take over standard battle royale playlists—but that may change by the time the event is live.
[April 13-15] Second Chance: Each Legend gets one free respawn per match while keeping all their accumulated loot.
April 15-19] Ultra Zones: In this mode there are multiple Hot Zones on the map, and each Hot Zone has a healing Flash Point inside it.
[April 19-21] Auto Banners: Your squadmates' respawn banners are automatically retrieved in this mode.
[April 21-23] Killing Time: The round time is reduced whenever a Legend dies.
[April 23-27] Armor Regen: In the last LTM, your armor will automatically regenerate at a rate of 12 points per second with an eight-second delay when taking damage. The delay doubles to 16 seconds if your armor is cracked.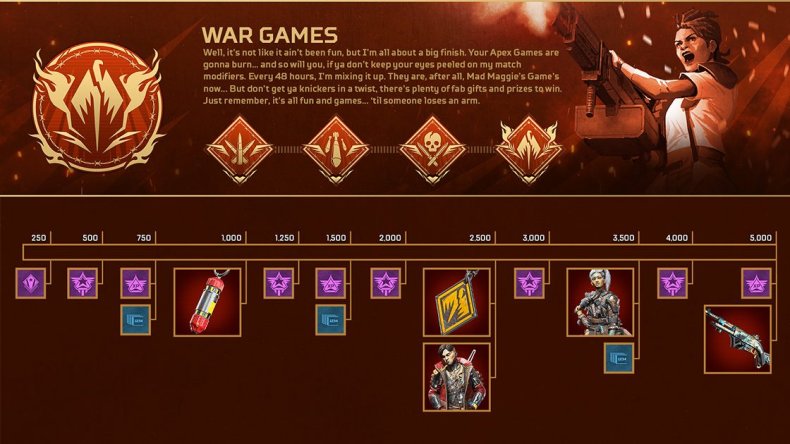 But playing through the modes is only part of the fun, as there's also a prize track with up to 1,000 points to earn per day. Highlight cosmetics include Epic Rampart and 30-30 skins, as well as five free tiers for your Season 8 Battle Pass.
And as for the more premium skins, you can expect to see brand-new looks for Pathfinder, Wraith, Lifeline, Gibraltar, Mirage and Bloodhound. Below is a look at the new designs for Pathfinder, Wraith and Bloodhound.
Pathfinder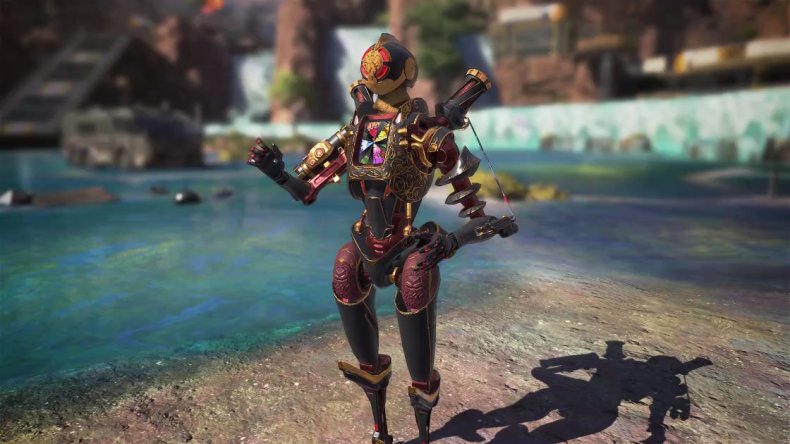 Wraith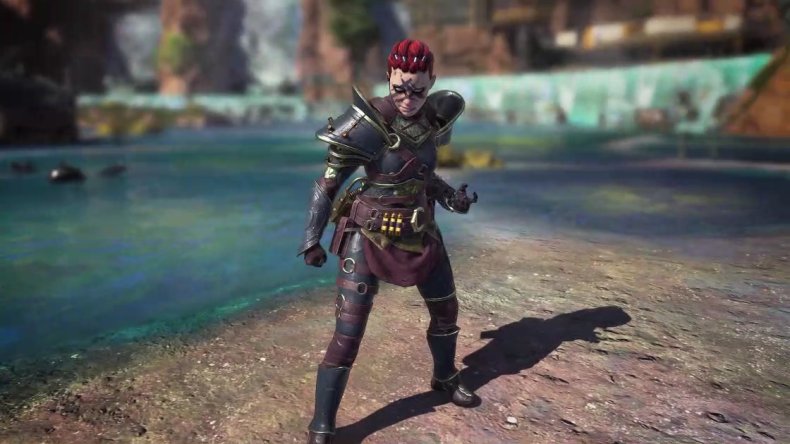 Bloodhound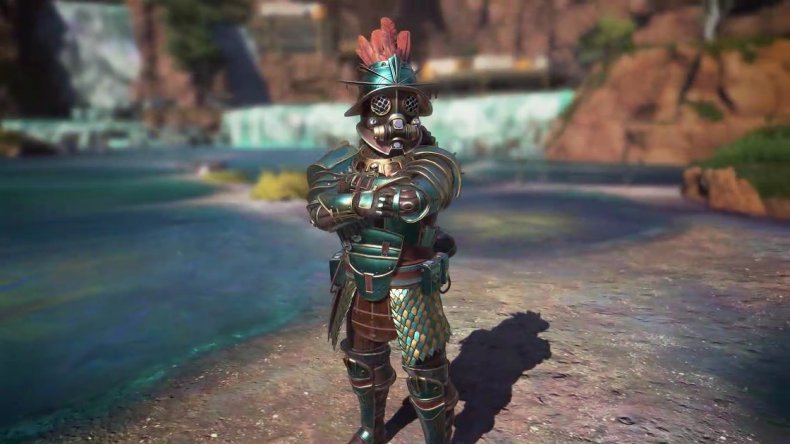 In short, the Apex Legends War Games event is almost exactly like the one leakers imagined nearly one month ago. Mad Maggie attempts to disrupt the Apex Games by introducing a bevy of new modes for players to endure, but these unforeseen challenges sound far more fun than troublesome. Especially as we look forward to Season 9, this seems like a unique way to cap off Fuse's Battle Pass debut. Thinking ahead to what comes next, Respawn has hinted that players will see a lot more Titanfall influence in the game in the coming weeks. Are mechs finally about to drop into the action?
Apex Legends is available now on PS4, Xbox One, Switch and PC.
What are your thoughts on the War Games event? Will you be trying these five LTMs? Tell us in the comments section!