From the Apocalypse to Neediness, Woman Shares Reasons for Not Wanting Kids
A woman shared a now-viral TikTok video explaining all the reasons behind her decision not to have children, and many viewers seem to agree with her.
TikToker Maz posted the video to her account @m.a.r.i.aaaaaaaa on May 9 where it has since amassed more than 1 million views explaining why she does not want to have children.
According to an article published by Statista, the most common reason Americans do not have children is simply that they do not want them.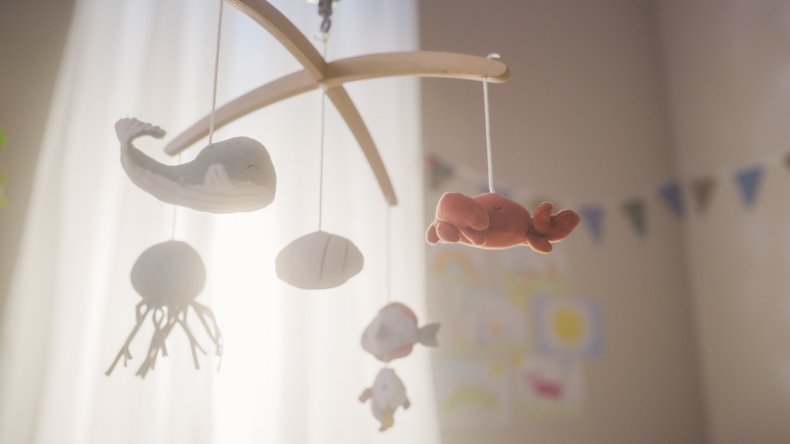 In addition to not wanting children, other common reasons for people not to have children include medical and financial reasons, the state of the world and the climate and environment.
"Aside from the involuntary situation of having medical reasons, the most common deterrent was financial (17 percent)," the article stated. "Looking outside of their own personal situation, 9 percent of respondents have even been put off by the current state of the world."
Maz started off her video by saying that she did not want to have children, which was her number one reason.
Additionally, she shared her concerns about what can happen to her body during pregnancy and childbirth as reasons for not wanting to have kids.
Another reason Maz shared for not wanting children is that there is the possibility she would not like them.
"Kids are going to grow up, have their own thoughts, their own feelings and opinions," she said. "What happens if they're really annoying and I actually hate my child?"
She also voiced her worries about the state of the world and a potential "apocalypse."
"I'm already worried that I'm going to have to look after myself, and my mom and my dad and my siblings and my family," Maz said. "I don't want to add a kid to that list of stress."
Maz noted that she enjoys being an aunt to children and is happy to look after children while their parents need help. However, she said there is a point that she'd be able to give the child back to the parents.
She said that children are "needy," which was another reason she did not want children.
"I'm already needy," Maz said. "I don't need someone else that's going to be needy in my life. I don't have the emotional capacity or the mental capacity to deal with that."
The other reasons Maz listed included the financial implications of having children, potential health risks that follow someone after giving birth and not having as much freedom with personal decisions.
Many viewers applauded her for the honest video.
"When I think about it, it's crazy that women need to justify themselves for not wanting kids," a viewer wrote. "Like men don't need to justify. So why do we have to?!"
Another wrote that pregnancy sounded like a "nightmare," while one commented that they also feared giving birth.
"World is going downhill, people are cruel, nature is dying, why people choose to create a new life to be subjected to this is beyond me really," a comment read.
Some shared that after watching the video, they have doubts about whether they want to have children.
One viewer who said they are a mother wrote that they were "proud" of Maz putting her "feelings and beliefs" into a video.
Newsweek reached out to Maz for comment.
Other posts about parenting have gone viral, including one shared on Reddit by a woman who told her boyfriend's parents that she does not want children.
Another Reddit post went viral after a man revealed he "cannot stand" his daughter or being a parent, while one mother received the internet's support after she said she "begged" her daughter to reconsider having more children.