'Apologize, Work to Heal Your Harm': Nancy Pelosi's Daughter Latest to Call out Netflix After 'Cuties' Debacle
Christine Pelosi is the latest person to call out Netflix for its film Cuties. The daughter of Speaker of the House Nancy Pelosi took to Twitter on Thursday to share her thoughts on the movie, which was released on Wednesday, September 9.
"Hi @netflix, from a customer and former ADA in SFDA'a Child Abuse-Sexual Assault Unit: Cuties hypersexualizes girls my daughter's age no doubt to the delight of pedophiles like the ones I prosecuted," Pelosi wrote. "Cancel this, apologize, work with experts to heal your harm. #CancelNetflix." Since, her tweet received over 7,000 likes, and many replied, thanking her for her plea.
As per IMDb, in Cuties "Amy, an 11-year-old girl, joins a group of dancers named 'the cuties' at school, and rapidly grows aware of her burgeoning femininity—upsetting her mother and her values in the process." The dancing includes some risqué moves, such as twerking, along with partial nudity.
The movie, which has been labeled as a French coming-of-age story, has sparked a firestorm on social media and has been called out for oversexualizing children.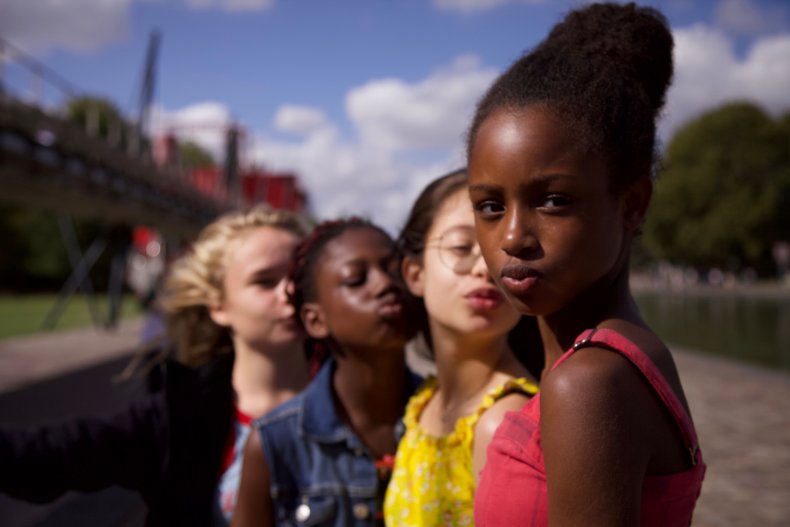 Parents, politicians and the Twitterverse have asked for Netflix to take down the film. Senators Ted Cruz and Tom Cotton asked the Department of Justice to launch an investigation into the movie. Cruz claimed the visuals could be considered child pornography.
"The film routinely fetishizes and sexualizes these pre-adolescent girls as they perform dances simulating sexual conduct in revealing clothing including at least one scene with partial child nudity. These scenes in and of themselves are harmful," Cruz wrote in a letter sent to Attorney General William Barr.
Additionally, the National Center on Sexual Exploitation weighed in on the film's backlash. In a statement shared to Twitter on Friday, it said that the calls to cancel Netflix over the film were valid. "We cannot condone the hypersexualization and exploitation of the young actresses themselves in order to make a point," the statement read.
Several Change.org petitions have even called for folks to cancel their Netflix subscription and for the service to take down the film. Despite these demands and the hashtag "Cancel Netflix" becoming a top trend on Twitter, the film was in Netflix's Top 10 since it debuted.
Despite the backlash the film has received, Netflix is standing by Cuties. "Cuties is a social commentary against the sexualization of young children," a Netflix spokesperson said in a statement to Variety on Thursday. "It's an award-winning film and a powerful story about the pressure young girls face on social media and from society more generally growing up—and we'd encourage anyone who cares about these important issues to watch the movie."
Newsweek did not receive comment from Netflix at the time of publication.