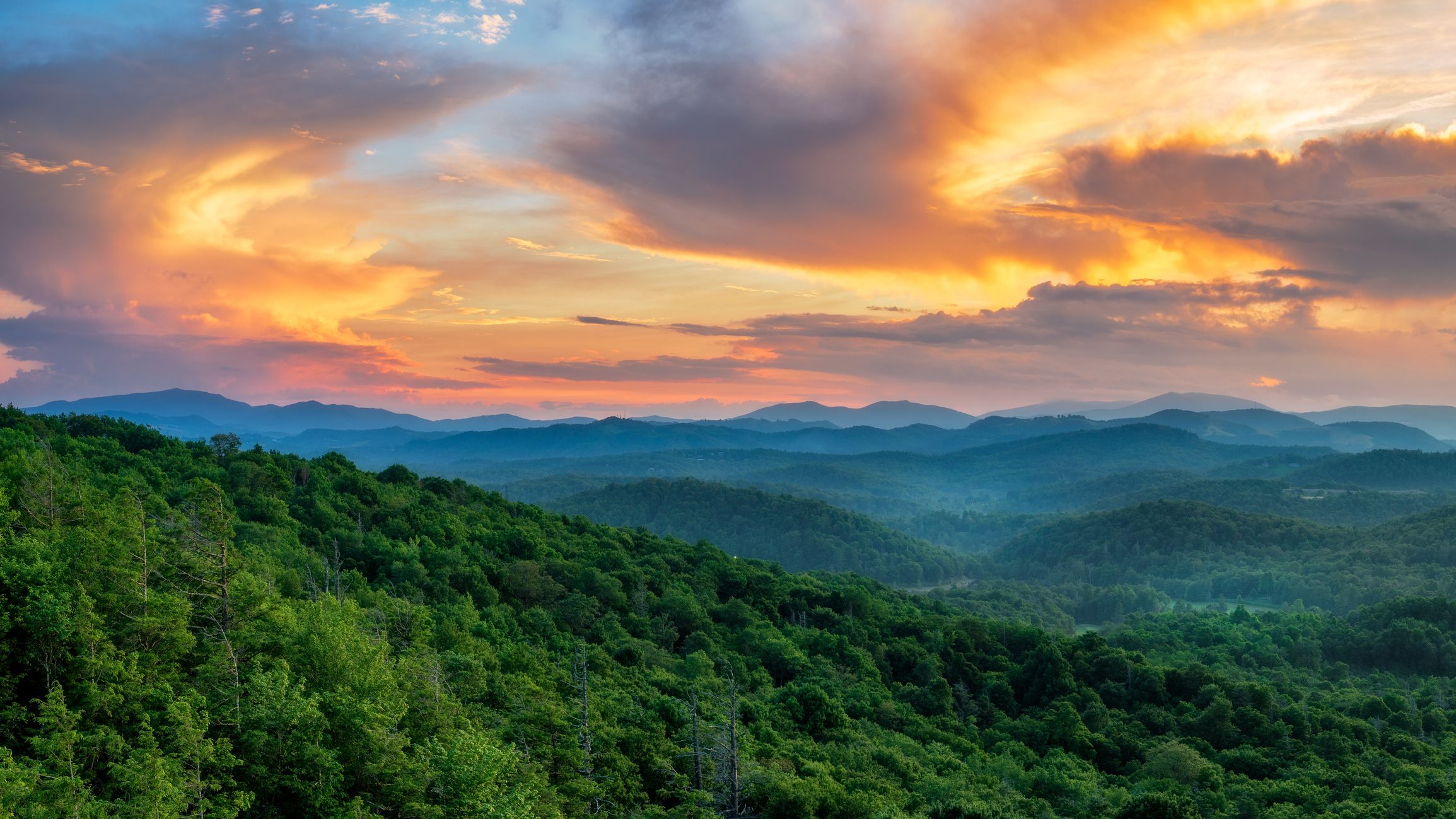 America has never understood Appalachia. More than a century ago, yellow journalists labeled it a lawless land of moonshiners and misanthropes. The image stuck, even though the elite were already basking in luxury at Asheville's Biltmore Mansion, the largest private home in America. The real Appalachia—a region of engaging diversity and culture—remains ripe for discovery. A road trip is one of the best ways to get past the stereotypes and appreciate both the natural beauty and fascinating history of the area.
To understand present-day Appalachia one needs to understand the Appalachia that used to be. No better example can be found than the city of Bluefield, W.Va. Bluefield a century ago was called a "little New York" with similar nightlife and bustle. Its fortunes rose and fell with those of the surrounding Pocahontas Coal Fields, a deposit so large it helped win two world wars and fuel the Industrial Revolution. The coal fields employed not only mountaineers but descendants of slaves from the plantations far to the south. By the turn of the century, children of the latter could receive advanced education at Bluefield Colored Institute, which became Bluefield State College.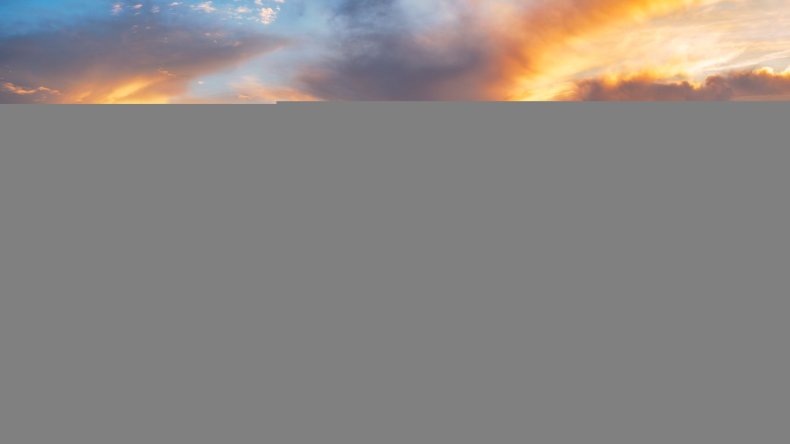 On the heels of the coal boom, the Norfolk & Western Railroad (N&W) designated Bluefield a headquarters and repair center, contributing to the boom. And since the railroad's main cargo was coal, the economies of railroad and coalfields were joined at the hip. When demand for coal waned, so did the virtual trainloads of money. Today Bluefield is a quiet burg with a population less than half what it was in the 1950s, but it still has the faded glory of its boomtown years.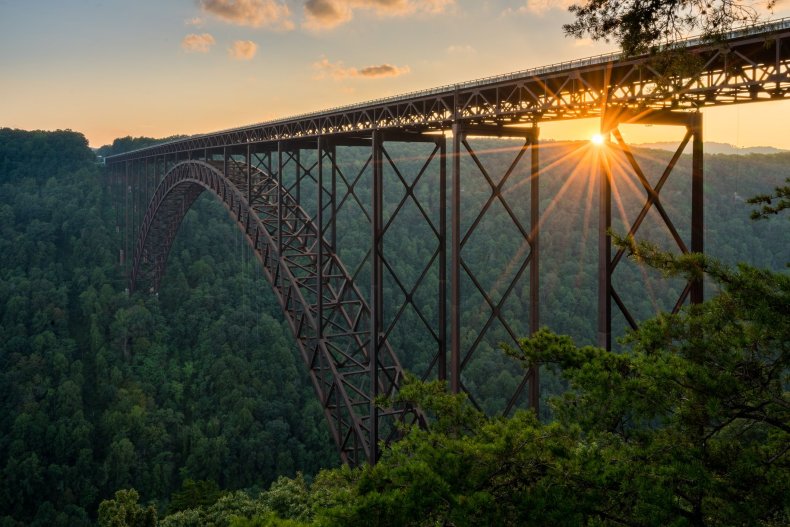 Possibly the most spectacular sight in this area lies just over one hour north, via I-77 and U.S. 19, at New River Gorge Bridge near Fayetteville, W. Va. A short walk from the National Park Service visitor center ends at a hillside overlook with breathtaking views. For nourishment, seek out the hillside Secret Sandwich Society in charming Fayetteville for beer, cider, soups and, of course, hearty sandwiches.
In 2011 Bluefield restored The Ridge Runner, an authentic steam locomotive, and resumed excursions at the bargain fare of $2. The glory days of the region's railroads are also preserved spectacularly at The Virginia Museum of Transportation in Roanoke, Va. More than 50 exhibits include the Norfolk & Western Class J-611 and the Class A-1218, claimed to be the "most modern locomotives ever built." Both giants were created in the N&W shops in Roanoke. The Class J could make 110 mph on level track, pulling 15 passenger cars. The class A routinely averaged 70 mph pulling a 150-car coal train. The shops built 43 class A engines in the 1940s; the one here is the only one remaining anywhere. Another exhibit, "From Cotton to Silk," highlights life on the railroad "during the years of dynamic change in working conditions and civil rights tor people of color."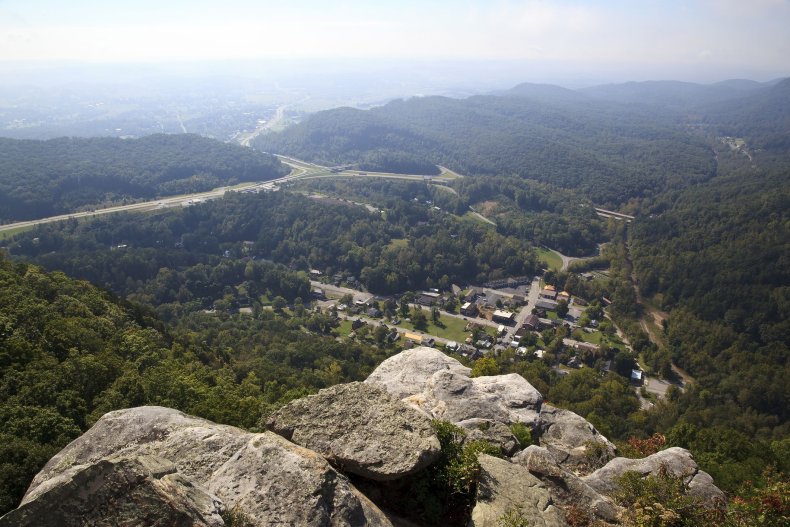 Farther to the south lies Cumberland Gap, famed as the gateway through which settlers accessed Kentucky and points west. Prior to the Civil War, runaway slaves passed through Cumberland Gap toward freedom. A national park preserves the gap's dramatic geography and history. Cliffs tower as much as 900 feet over the restored wagon road the settlers followed. These days, auto traffic flows through a tunnel beneath the old pioneer path. There are hiking trails through unspoiled Appalachian wildlands to overlooks with panoramic views into Tennessee and Virginia to the east and Kentucky to the west. A restored settlement shows the Appalachian way of life in the 1900s, and a limestone cavern is open for tours.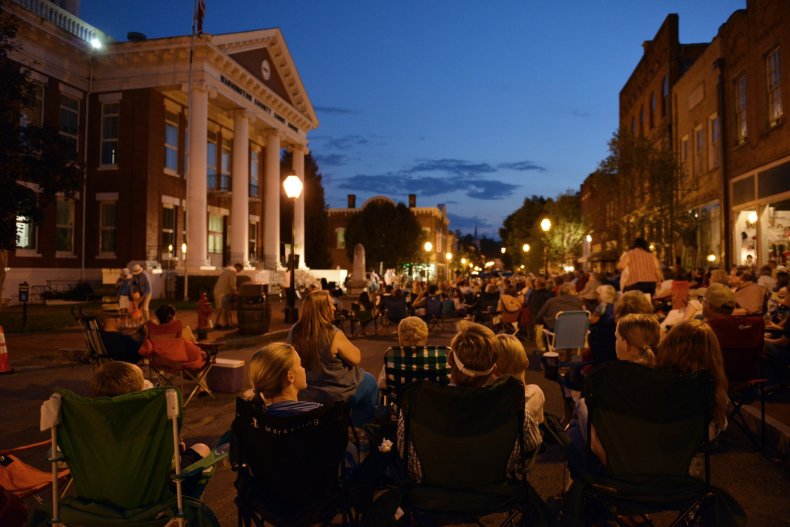 Jonesborough, TN, has a walkable historic downtown where frontier lawyer Andrew Jackson, the future president, practiced law before taking up duties as a prosecutor in Nashville. Every October, the National Storytelling Festival preserves the tradition of yarn-spinning—the modern descendant of neighbors gathering round a fire to make their own amusement.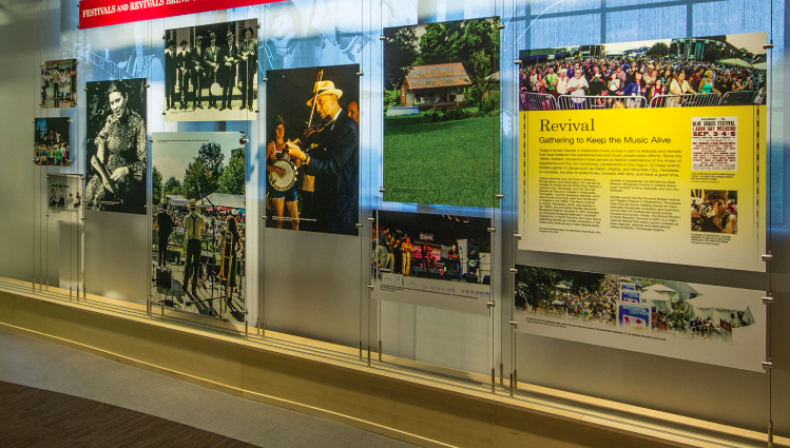 In Bristol, VA, the Birthplace of Country Music Museum celebrates the historic 1927 recordings of Jimmy Rodgers, the Carter Family, and The Hillbillies, a group that unintentionally gave its name to a new and enduring musical genre just as recorded music was catching on. Later some of these musicians spun off a new form. In the early days of the Bluegrass Explosion in the 1960s, fiddlers liked to say that Bluegrass is what happened when mountain bands went down to the coastal cities to play for broadcast radio. At night they'd go to local joints and listen to black folks play the blues. So the 'blue' in 'bluegrass' really comes from the blues. Later, according to one exhibit at the museum, the black blues guitarist Huddie "Leadbelly" Ledbetter returned the favor with his own adaptations of songs originally recorded in the Bristol Sessions. To get a hands-on feel for Appalachian music, visitors can take a beginning fiddle lesson.
While you're here, amble over to the Bluebird Bakery for sweet treats of the doughnut variety, then go browse the shops on Main Street, where the north side is in Virginia and the south side is in Tennessee.
If mountain music is your thing, venture out for 20 miles to the Carter Family Fold at Hyltons, Va., where the Clinch Mountain Music Festival happens every June.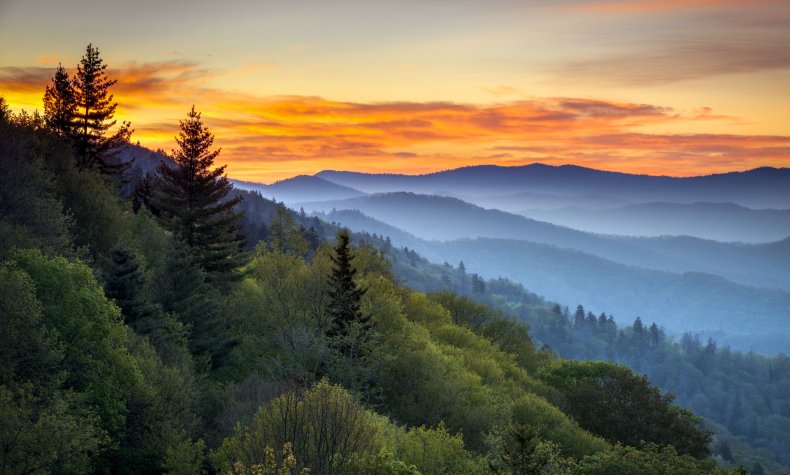 Swing south from Bristol to reach Gatlinburg, a lodging center for visitors to the Great Smoky Mountains National Park. It's crowded and touristy, but you can still find authentic mountain crafts for sale. Check out handmade dulcimers along with furniture and vases lathe-turned from native woods. Family entertainment and traditional music performances abound.
At the eastern entrance to the national park lies Cherokee, N.C., the headquarters of the Eastern Band of Cherokee Indians. They are the descendants of those who managed to avoid walking the Trail of Tears after the federal government forcibly moved most of the nation to Oklahoma. "Unto These Hills," one of the country's oldest outdoor dramas, is performed every summer and recounts Cherokee history leading up to the removal. The local economy is dominated by a modern casino resort, which has restored a level of prosperity to a community badly battered by the closing of textile mills. A serious visitor can learn much about the original culture by visiting the Okonaluftee Indian Village. It's a living museum where Cherokee demonstrate how their traditional houses, garments, baskets, and blowguns were made and used.
Visit nearby Asheville, N.C. to see Biltmore, the largest (178,926 square feet) private residence ever built in the United States. Constructed for George Washington Vanderbilt II from 1889 to 1895, it is still owned by his descendants but is open daily for tours. The architecture was inspired by European chateaus and is similarly embellished with gargoyles and grotesques. Its interior is filled with original and well-known works of art. There are other things worth doing in Asheville, but allow a full day for Biltmore alone.
Fabulously rich, Vanderbilt spent some of his millions on others. While building Biltmore, he financed the Young Men's Institute, which served Asheville's black community with a night school for adults, a kindergarten, a library, athletic facilities, and other services. His wife. Edith, founded schools to train African-American women as professional housekeepers, and to teach illiterate estate workers to read and write.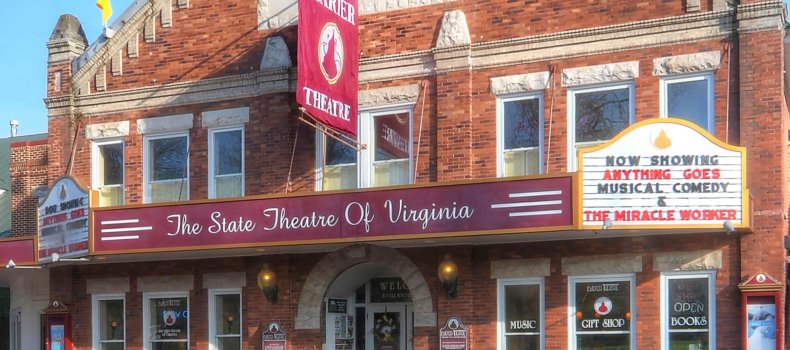 Travel north along Interstate 81 to Abingdon, Va. and rent a bike for a day on the Virginia Creeper Trail. Stay over for a show at the historic Barter Theater, where farm families used to pay in eggs and cabbage to see Broadway-quality productions. These days you can reserve online, no produce required.
Farther up the interstate, the beautifully restored Lincoln Theater in Marion, VA, is home to the "Song of the Mountains" Bluegrass music shows on TV. Make like a local and clap to the beat.
If fresh food is your passion, you'll want to save time for novelist Barbara Kingsolver's Harvest Table Restaurant, in Meadowview. You can book a meal and a farm tour, and take home an autographed copy of Kingsolver's best-selling memoir Animal, Vegetable, Miracle. This restaurant is just one example of a local-food movement throughout Appalachia, echoing the region's subsistence farming of a century ago, which has become official social and economic policy supported by the U.S. Department of Agriculture.
Motor on toward Christiansburg and jump off onto Virginia Route 8 to take in the musical doings at the Floyd Country Store, where every Friday night a jamboree offers a chance to shake a leg with enthusiastic flat-foot dancers. In warm weather, there's music outdoors, too, as pick-up bands form and re-form along the sidewalk. You can wet your whistle at Buffalo Mountain Brewery, where the taproom has the ambiance of a cozy English pub, or pick up some legal white lightning from the copper still at Nine Mile Mountain Distillery. Today, legal whiskeys are the only ones commonly encountered in the mountains. Factory distilleries producing alcohol inexpensively by the tank car have driven the small-batch backwoods brewers from the marketplace, accomplishing with economic competition what two centuries of legal suppression failed to do.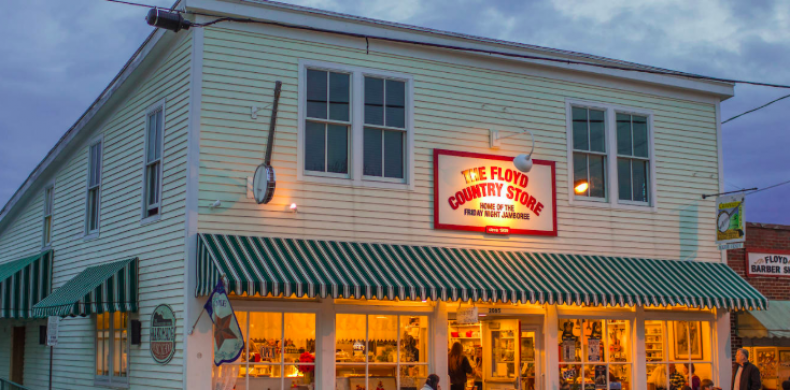 Every July, fans of eclectic world music gather for the five-day FloydFest on a hilltop off the Blue Ridge Parkway. This year's dates are July 24-29. Nearby Villa Appalachia and Chateau Morrisette prove that Thomas Jefferson's dream of making fine wine in the Blue Ridge was not impossible after all.
Drop down off the mountaintop and catch a show at Harvester Performance Center in Rocky Mount, Va. Rocky Mount, once famous for its furniture and notorious for its moonshine is now better known for the country-and-blues acts onstage every week in a converted tractor store. This town is the legal and commercial center of Franklin County, which during Prohibition years rose to infamy as the country's capital of bootleg whiskey.
Not far away, along the winding Virginia Route 40, is tiny Ferrum College and the Blue Ridge Institute, a fine place to learn about life in the mountains in the 1800s. The Blue Ridge Folklife Festival happens here, always on the fourth Saturday of October.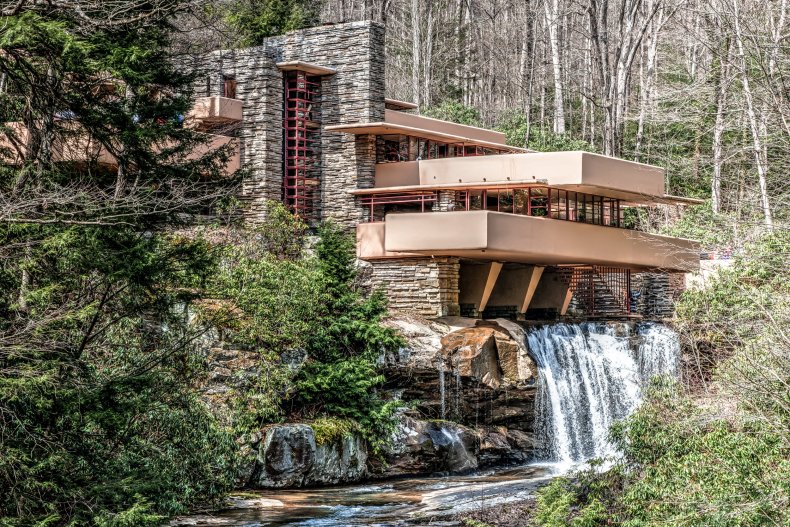 Appalachia doesn't end at the Mason-Dixon Line. Near Mill Run in Fayette County, Pa.43 miles southeast of Pittsburgh, stands Fallingwater, one of iconic works of architect Frank Lloyd Wright, built partly over a waterfall. In 1991, the American Institute of Architects named Fallingwater the "best all-time work of American architecture." Constructed in 1935, the house was intended to be a weekend home for Liliane Kaufmann and her husband, department store owner Edgar J. Kaufmann Sr. Today it's open for tours from March 9 through December 31, except Wednesdays. Advance ticket purchase is essential for all tours on their website or (724) 329-8501.
Appalachia welcomes visitors throughout the year. Summer is naturally the most popular season for touring, but consider getting to know this beautifully diverse area at a less-traveled time. With music, history, art, scenery, and good food to enchant you every day of the year, the real Appalachia is worth a visit whenever you choose to travel past the stereotypes into a great American heartland. Just leave your preconceptions at home, come to live it up, and learn.
A.D. Hopkins spent 46 years as a journalist in Virginia, North Carolina, and Las Vegas. Much of that time he was an investigative reporter and editor, and part of it he was a touring correspondent focusing on small-town life. Hopkins' fiction reflects realities and people he met in the small towns, police stations, and courthouses of Virginia. His debut novel, The Boys Who Woke Up Early, is now available.