Appalachian Opioid Strike Force Charges 13 in West Virginia Federal Court
Federal charges against 11 doctors in Appalachia were filed September 24 in Charleston, West Virginia in connection with overprescribing controlled substances. Prosecutors allege that over 17 million opioid pills were prescribed illegally and sold via clinics known as "pill mills."
In a statement from the Department of Justice, Assistant Attorney General Brian A. Benczkowski of the Justice Department's Criminal Division said, "The Department of Justice will not relent in its aggressive pursuit of those responsible for fueling the opioid epidemic in Appalachia."
WCHS reports a doctor in Vienna, West Virginia allegedly prescribed 1.8 million units of Schedule II controlled substances for a town of approximately 10,000 residents. His patient roster only numbered 1,600. He was discovered to have written 600 prescriptions for fentanyl, a synthetic opioid 80-100 times more potent than morphine.
In all, 13 people were charged from a four-state area, consisting of West Virginia, Tennessee, Ohio and Alabama.
Another doctor, from the West Virginia town of Hurricane, allegedly took calls from patients and arranged meetings with them in parking lots. At that point, he would prescribe them oxycodone, hydrocodone and codeine without performing a medical examination.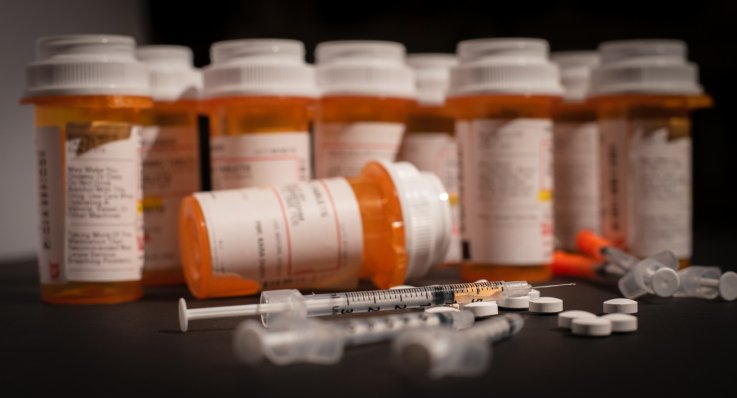 The charges stem from a law enforcement action coordinated by the Appalachian Region Prescription Opioid (ARPO) strike force. ARPO has enacted one previous action this past April, which netted charges against 60 defendants, including 53 medical professionals.
That round of arrests netted a doctor from Alabama who, according to Physician's Weekly, allegedly sought prostitutes to become his patients. He allowed them to abuse drugs in his home.
"We said in April that the ARPO strike force was not a one-and-done spectacle," U.S. Attorney Benjamin C. Glassman of the Southern District of Ohio said, "but an enduring commitment to stamp out opioid trafficking by prescription pad. We meant it."
According to the National Institute of Health (NIH), the abuse of prescription drugs in Appalachia exceeds the national average. This can lead to injecting the drugs, which can lead to HIV and Hepatitis C. West Virginia reportedly has the highest rate of drug overdoses in the U.S.
In June, the NIH awarded a $5.8 million grant to the University of Pittsburgh Division of Internal Medicine to research the opioid crisis in Appalachia. Work funded by the grant will focus on reaching rural and underserved areas, working with clinical practices and enrolling patients in national studies revolving around opioid addiction and usage.
Benczkowski and the ARPO strike force are tackling the opioid crisis from a different angle. "Medical professionals who violate their solemn oaths and peddle opioids for profit should know that we will find you," he said, "and ensure that the justice system treats you like the drug dealer you are."
Appalachian Opioid Strike Force Charges 13 in West Virginia Federal Court | News