Apparent Dylann Roof Racist Manifesto Unearthed Online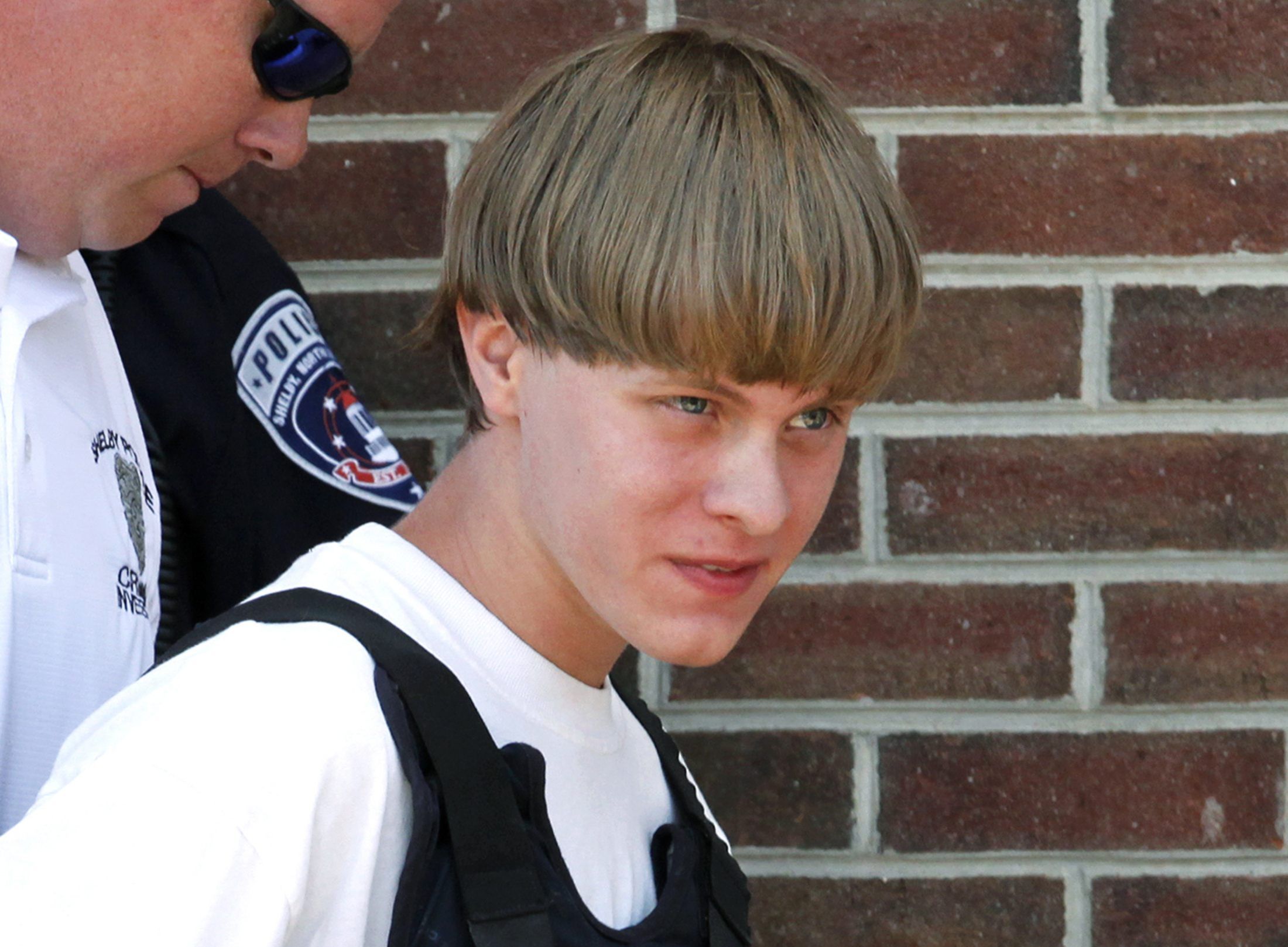 A website that appears to belong to the Charleston, South Carolina shooting suspect Dylann Roof was sniffed out early Saturday by two Twitter users, @EMQuangel and @HenryKrinkle. The website features an inflammatory manifesto written prior to the massacre of nine people at the Emanuel African Methodist Episcopal Church in Charleston on Wednesday; dozens of photographs suggesting allegiance to white supremacist factions; and references to two violent films.
The 21-year-old Roof reportedly wrote the 2,000-word manifesto on what is believed to be his website, lastrhodesian.com (a reference to the formerly white-run African country Rhodesia, now known as Zimbabwe). A link on the website's front page redirects users to a .zip folder containing photographs of Roof: In one, he is donning a jacket featuring the flag of Rhodesia, similar to one he wore in a photo on his Facebook page, and another shows him carrying the Confederate flag. Other photographs in the file feature Roof visiting the graves of Confederate soldiers, burning an American flag and paying homage to Southern historic sites.
It so far hasn't been confirmed whether the site does, in fact, belong to Roof. Some are unconvinced, given that the manifesto is featured in a single text file with no signs of metadata. Yet the website, which is under a domain apparently registered under Roof's name in February 2015 and appears to have been hosted by a Russian web service, may provide a glimpse into what allegedly perpetuated the man's hate crime against African Americans.
In another development related to the Charleston attack, former Texas Governor Rick Perry on Friday drew ire for referring to the tragedy in South Carolina as an "accident" during a TV interview with Newsmax, reports The Washington Post.
Perry's team attempted to do damage control, saying the a 2016 Republican presidential candidate meant "incident" when he was asked about President Barack Obama's assertion that there should be tighter gun control in the wake of the Charleston massacre. "This is the M.O. of this administration anytime there is an accident like this," he said. "You know, the president's clear. He doesn't like for Americans to have guns, and so he uses every opportunity, this being another one, to basically go parrot that message."
Perry did, however, say that Roof had committed a "crime of hate." South Carolina is one of the few states without hate crime laws.