Appeals Court Blocks COVID Vaccine Mandates for Businesses Larger Than 100 Employees
The U.S. 5th Circuit Court of Appeals sided with Utah and a number of other states on Friday, issuing a temporary order that blocked President Joe Biden's COVID-19 vaccine mandate for businesses with over 100 employees from taking effect.
The court issued a stay on enforcement of the mandate pending further judicial review. It also stated that the Occupational Safety and Health Administration (OSHA) was not to take any steps to "implement or enforce the mandate" until a new decision was made in court.
"The mandate threatens to substantially burden the liberty interests of reluctant individual recipients put to a choice between their job(s) and their jab(s)," Judge Kurt Engelhardt wrote in a court filing.
"It is clear that a denial of the petitioners' proposed stay would do them irreparable harm," the filing continued.
The lawsuit was filed by the Utah Attorney General, and the state was joined by South Carolina, Mississippi and Texas. All four of these states, along with numerous other Republican-run states, had previously sent a letter to President Biden in opposition to any vaccination mandate.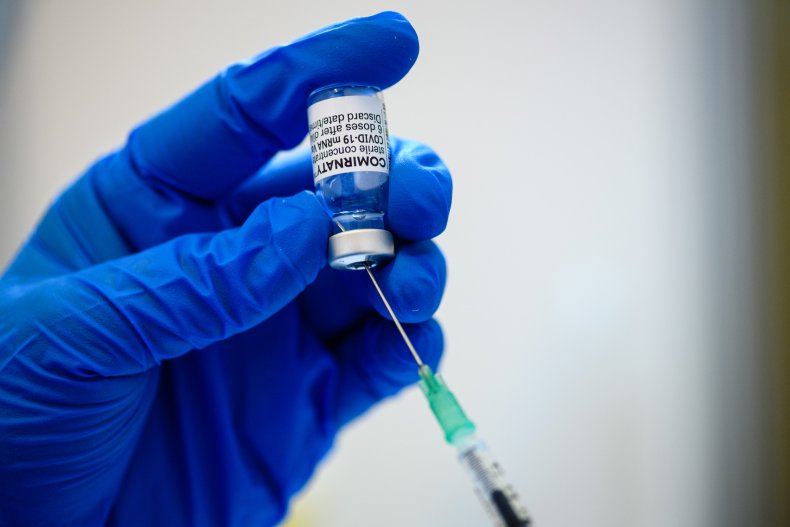 "We're encouraged by the court's recognition that the OSHA rule exceeds their authority with this mandate. This is a win for Utahns," Utah Governor Spencer J. Cox said in a statement.
The GOP governor has continually insisted that President Biden's mandate is unconstitutional, though the White House has pushed back on these claims repeatedly, stating that OSHA has a responsibility to make sure employees are provided a safe and healthy working environment.
Additional Republicans in the Utah State Legislature also expressed happiness at the court's decision.
"I'm grateful the federal court reaffirmed the hold on the enforcement of the egregious overreaching vaccine mandates by the Biden administration," said Utah Senate President Stuart J. Adams. "Personal health decisions should not be forced on individuals or businesses. Utah will continue to fight to keep our personal and health freedoms."
However, the ruling does not have any effect on businesses that have implemented their own vaccine mandates.
This marks the second time in recent weeks that the state of Utah has won a case against vaccination mandates. The legislature recently passed a statewide bill that prevents businesses from firing employees who claim medical or religious exemptions from the vaccine.
The Biden administration first announced additional steps to curb the spread of COVID-19 in September, including the vaccine mandate for businesses with over 100 employees. Having gone into effect at the beginning of November, the mandate also stated that workers must receive paid time off to get the vaccine.
The mandate applies to an estimated 84 million employees across the United States.
The White House has argued that, in addition to being legal, President Biden's mandate would help jumpstart the economy while spurring an end to the pandemic.
"A virus that has killed more than 745,000 Americans, with more than 70,000 new cases per day currently, is clearly a health hazard that poses a grave danger to workers," a senior White House official told NPR.
Additionally, White House Chief of Staff Ron Klain has previously tweeted that "OSHA doing [a] vaxx mandate ... is the ultimate work around for the Federal govt to require vaccinations."
Newsweek has reached out to the White House for comment.
(11/12/2021, 8 p.m. ET): This story has been updated with additional information.