Appeals Court Upholds Gay Marriage Bans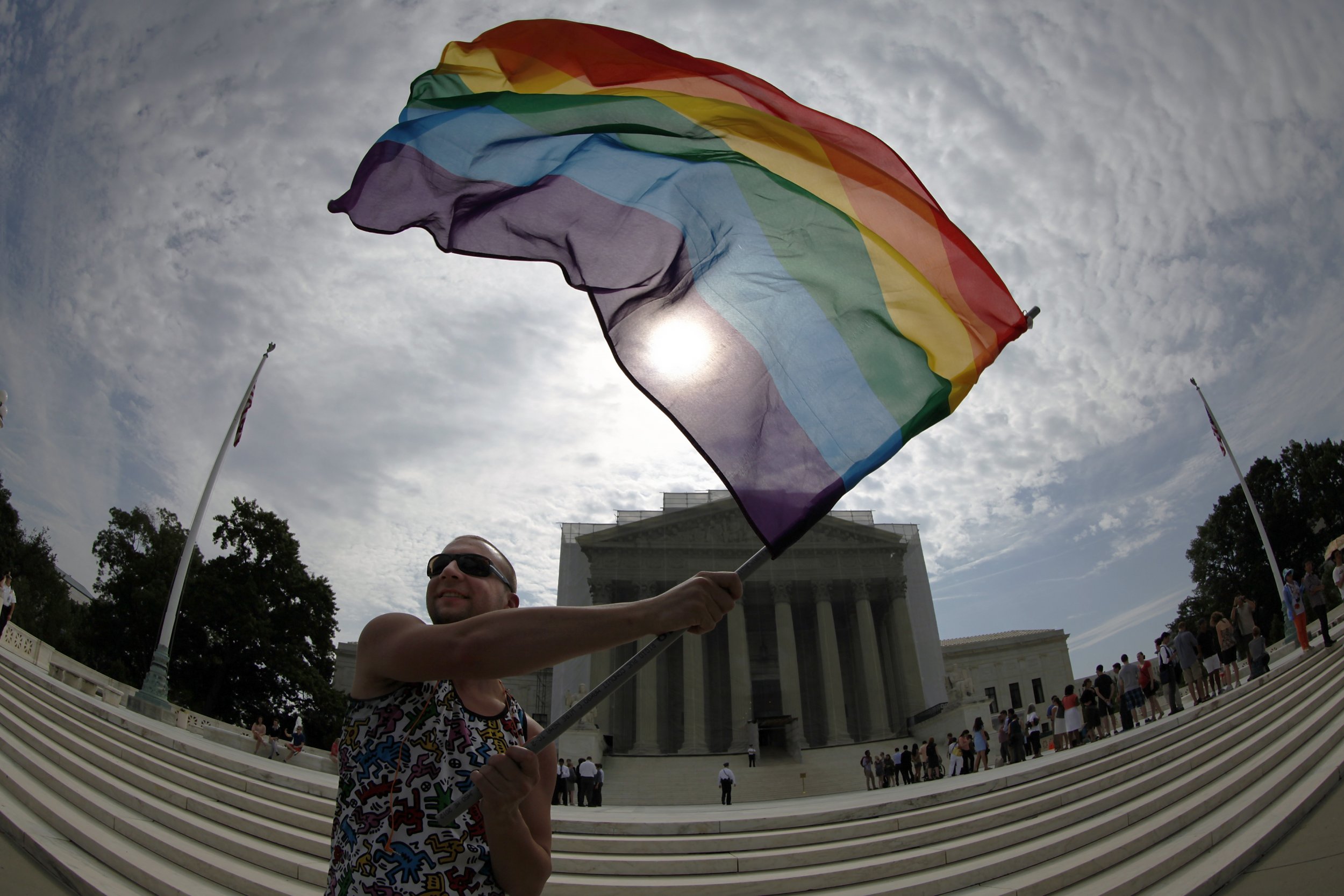 The odds that the Supreme Court will decide the legality of same-sex marriage once and for all just got a lot higher.
On Thursday afternoon, the 6th U.S. Circuit Court of Appeals became the first appeals court in the country to uphold gay marriage bans in four states.
Last month, the Supreme Court declined to take up seven different petitions on gay marriage, likely because there was unanimity among the circuit courts, several of which had struck down gay marriage bans. After Thursday, that is no longer the case.
The 6th Circuit's decision sets up a split with those circuit courts that have struck down marriage bans, raising the likelihood that the Supreme Court will have to resolve the issue sooner rather than later.
As Supreme Court Justice Ruth Bader Ginsburg explained during an event in September, if the 6th Circuit rules against gay marriage, "there will be some urgency" to take up the issue.
Lawyers in the case will waste no time in asking the Supreme Court to take a position. "We believe it's wholly unconstitutional to deny same-sex couples and their families access to the rights and respect that all other families receive," American Civil Liberties Union attorney Chase Strangio said in a statement, according to The Washington Post. "We will be filing for Supreme Court review right away and hope that through this deeply disappointing ruling we will be able to bring a uniform rule of equality to the entire country."
Since the Supreme Court struck down part of the Defense of Marriage Act in United States v. Windsor in 2013, district courts and circuit courts around the country have interpreted the decision as grounds to strike down gay marriage bans. Thanks to these decisions, same-sex marriage is now legal in 32 states and the District of Columbia.
Writing for the majority of a three-judge panel in a ruling on marriage bans in Kentucky, Michigan, Ohio and Tennessee, Judge Jeffrey S. Sutton of the 6th Circuit wrote that while marriage equality was inevitable across the country, the issue should be decided at the state level and not by judges.
"[T]he question is not whether American law will allow gay couples to marry; it is when and how that will happen," Sutton wrote in the first paragraph of his lengthy opinion.
Sutton also parted with many other judges in declining to see a fundamental right to marry in Loving v. Virginia, the 1967 Supreme Court case striking down bans on interracial marriage. Loving, he argued, recognized a fundamental right to marry in the case of opposite-sex couples that he does not see extended to "the new definition" of marriage.
Sutton's opinion also defended the "rational basis" for marriage laws based around procreation, with some sentences striking some as somewhat anachronistic in 2014.
"Imagine a society without marriage. It does not take long to envision problems that might result from an absence of rules about how to handle the natural effects of male-female intercourse: children," Sutton wrote. "May men and women follow their procreative urges wherever they take them? Who is responsible for the children that result? How many mates may an individual have? How does one decide which set of mates is responsible for which set of children? That we rarely think about these questions nowadays shows only how far we have come and how relatively stable our society is, not that States have no explanation for creating such rules in the first place."
Sutton was joined in his opinion by Judge Deborah L. Cook, both nominated by President George W. Bush. Senior Judge Martha Craig Daughtrey, a Bill Clinton appointee, wrote a full-throated dissent.
"The author of the majority opinion has drafted what would make an engrossing TED Talk or, possibly, an introductory lecture in Political Philosophy," Judge Daughtrey begins in her dissent. "But as an appellate court decision, it wholly fails to grapple with the relevant constitutional question in this appeal: whether a state's constitutional prohibition of same-sex marriage violates equal protection under the Fourteenth Amendment."
She also takes issue with the idea that the place to resolve the issue is popular referendum or legislative action at the state level. "[M]y colleagues view the plaintiffs as social activists who have somehow stumbled into federal court, inadvisably, when they should be out campaigning to win 'the hearts and minds' of Michigan, Ohio, Kentucky, and Tennessee voters to their cause," she wrote. "But these plaintiffs are not political zealots trying to push reform on their fellow citizens; they are committed same-sex couples."
All three judges certainly know that their opinions may soon end up before the Supreme Court—possibly even by June of next year.
Daughtrey ends her dissent with a moral reflection on the role of the judiciary, in contrast to the majority's decision that marriage equality be left up to the states.
"If we in the judiciary do not have the authority, and indeed the responsibility, to right fundamental wrongs left excused by a majority of the electorate, our whole intricate, constitutional system of checks and balances, as well as the oaths to which we swore, prove to be nothing but shams," she wrote.