Apple March Event Live Blog: Everything Announced
A special Apple Event kicks off March 25 at 1 p.m. ET. Find out where to watch, plus live-blogged updates on everything announced.
On Monday, Apple is hosting a special event from its Cupertino, CA headquarters. While Apple's events have traditionally been focused around new hardware or software offerings, this event is rumored to focus on a new set of services Apple will roll out — namely its upcoming streaming TV and video service. The March 25 Apple Event kicks off at 1 p.m. ET and will be livestreamed from the Steve Jobs Theater in Cupertino. You can watch the live stream by visiting Apple's event page or by checking out the video link embedded below. Once the event begins, we'll be providing live-blogged updates of everything the company announces. We've also put together a brief overview of everything Apple is expected to announce today.
Apple March 2019 Event Live Blog: Everything Announced
1:00 p.m. ET: The show kicks off with a video presentation that looks like an intro to a seventies film. Various Apple products are featured in the credits (ex: Production Assistant: SIRI)
1:03 p.m. ET - Tim Cook takes the stage saying
"For decades apple has been creating world class software and hardware, but also services and that's what today is about," said Cook.
Cook describes ways Apple's hardware, software and services seek to make users' lives simpler and more enjoyable. He provides an overview of how various Apple services work which makes it clear Apple has been in the business of services for a very long time.
"We take the same approach at Apple with our services as our products. The must be easy to use ... keep your personal information private and secure ... they are curated by our expert editors ... they are designed to be shared by your whole family."
1:07 p.m. ET
Apple News Plus Annoucement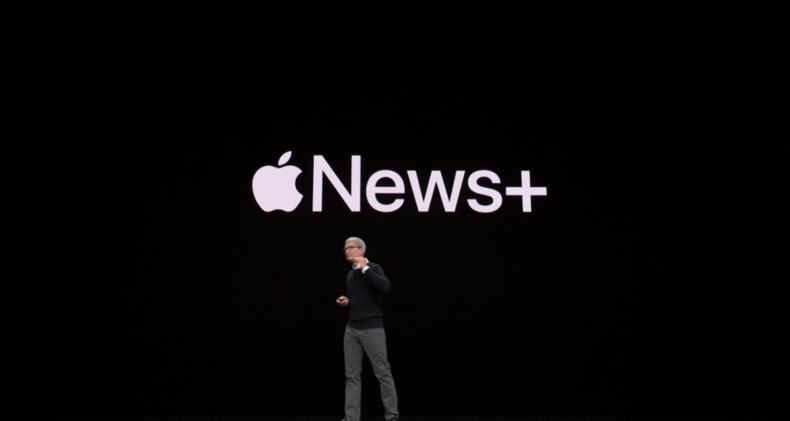 Apple News is the number one news app.
Apple News is curated by Apple editors and tailored to your interests.
Cook discusses love of visiting news stands "We want them all but we might only be able to get one or two."
Cook announces that now Magazines are coming to Apple News.
"Magazines are iconic and a part of our culture," said Cook.
300 Magazine across all kinds of subjects.
Includes Top stories, Trending stories and "For You" sdection.
Includes live photo covers of magazines that are aninimated.
Subscribers find all magazines in the Apple News Plus tab.
All issues are automatically downloaded so you will have them available for offline reading anytime, anywhere.
Lots of recommendations for other articles to read based off those you're already reading.
Gorgeous photo essays.
Includes premium digital subscribtions.
LA Times and Wall Street Journal are some of the leading newspapers in the new subscription.
Apple uses on-device intellegence to suggest groups of articles to you so your privacy remains in tact. Apple doesn't know what you read and they cannot/do not report what you read to advertisers.
APPLE NEWS PLUS PRICE: $9.99 - Family Sharing is free (no extra charge)

Family members can customize content on their devices.

Apple News Plus is available today. Users need only update their devices to find it.
Available in US and Canada in English and French. Includes 30 Canadian Magizines and top Newspaper, The Star.
1:25 p.m. ET
Apple Pay Credit Card Annoucement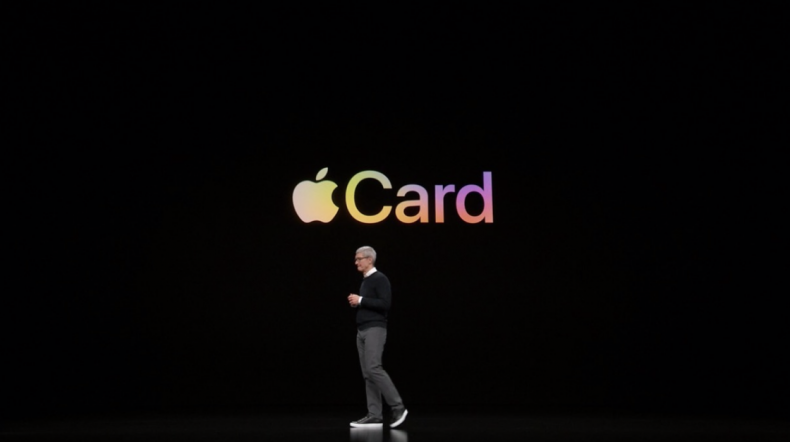 The company is on target to surpass 10 billion mobile Apple Pay transactions.
70 percent of retailers in US accept Apple Pay.
More than 40 countries will have Apple Pay available by the end of the year.
Apple Pay being added to transit in three major cities this year.
There are things about the credit card experience that could be better, said Cook. (Ex: easier to use apps, lower fees, interest rates, clear rewards program, privacy and security).
Apple introduces the Apple Card. Sign up is easy on your iPhone.
It will be stored in the Wallet App.
All info about your card (payment due date, transactions etc can be found in the same app.)
You can get customer service by texting them.
Apple Card will include better descriptions for transactions so you'll recognize who you paid. It organizes your expenses by different color-coded catergories.
It will show you your spending trends to help you manage your spending habbits.
DAILY CASH REWARDS: Every time you spend with Apple Card, you get cash back daily. Anytime you pay using Apple card you get money added on an Apple Cash card found in your Wallet app. 2% Cash Daily on all transactions. Apple purchases like App store, Apple music etc, you get 3% Daily Cash. It can be used to:

Pay down balance
Send money to friends
Use anywhere Apple Pay is accepted.

Includes a tool that shows you how much payments impact your paydown rate.
NO FEES: Apple card has no late fees, over limit fees, etc.
LOWER INTEREST RATE: even if you miss a payment, your rate won't go up.
For security, each payment will have a unique, one-time code that accompanies your card for each purchase. Apple also doesn't track what you spend.
Goldman Sachs won't share your info for marketing or advertising.
Apple Arcade (Gaming Subscription) Announcement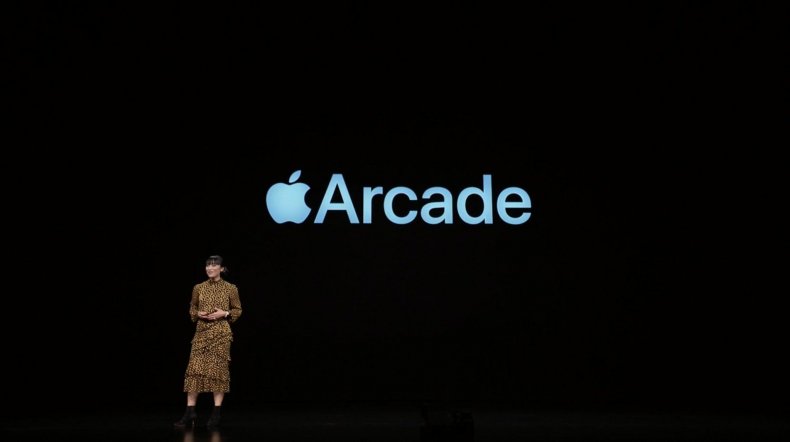 Over half a billion people visit the app store daily.
iOS is the largest gaming platform in the world.
Over one billion people have downloaded games from the App Store.
Has a catalog of nearly 300,000 games.
Apple wants to bring more paid games to users so that game developers' creative offerings are seen and enjoyed.
Apple Arcade will be a new gaming subscription for paid games.
Apple showcases some cool new offerings coming to the Arcade.
A single subscription givesusers access to 100+ exclusive games you can't find on any other platform.
It will be its own tab in the App Store.
All games will be playable offline so no internet connection will be needed.
Parents can control what their kids play and how long via the Screen Time app.
The Apple Arcade is sharable for free with your family.
Apple Arcade Release Date: Available this Fall in 150 countries. No info on pricing yet.
Apple TV Plus Streaming Service Announcement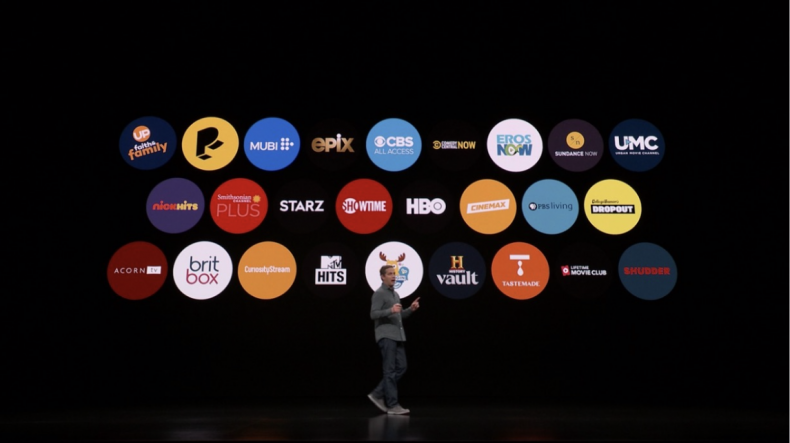 "For some of us, the big bundle is more than we need, so we designed a new TV experience where you could pay for only the channels you want, all in one app, on-demand and ad-free, online or off, in the best quality picture and sound available, shareable with your entire family." -- This will be Apple's new TV Channels section.
Apple TV app coming to the app in the fall.
Apple TV app will be usable on smart TVs like Samsung, Vizio, LG and more as well as on Roku and Amazon Fire.
Apple TV Plus is the name of Apple's new subscription based service. This is where Apple's original content will live.
Several actors and producers have been brought on stage to describe the upcoming content.
Apple TV Plus Release Date & Price: Apple TV plus will be ad-free, and everything will be downloadable. New titles added every month. The service will launch Fall of 2019. No price was announced.
What to Expect From Apple Special March Event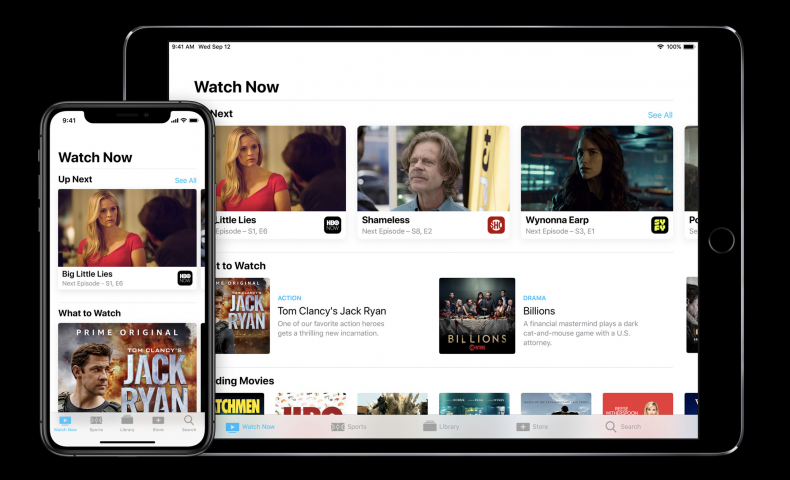 Streaming TV/Video Service
For nearly a year, Apple has teased its upcoming tv and video streaming service. Though the service is not intended to compete with streaming service providers like Netflix or Hulu, Apple does hope to find its own niche in the video streaming market. Putting its money where its mouth is, the company has invested more than a billion dollars in original content production along with committing and additional $4.2B through 2022. "We don't know anything about making television … [but] we're all in" said Eddie Cue, Apple's SVP of Internet Software and Services at SXSW in Austin, TX earlier this month. For that reason, the company has pursued some of the biggest names in movies and television to help guide and produce the new shows coming to Apple's streaming service. Among these are Steven Spielberg, Oprah Winfrey, M. Night Shyamalan, Ron Moore along with a slew of top billing actors and actresses. So far the company has announced about two dozen shows coming to the platform.
Free Content, Discounted Premium Bundles
While Apple hasn't revealed how subscriptions will play into its new streaming service, according to a report by CNBC last October, the company will give its original content away for free to Apple device owners. The original programming will live inside of Apple's TV app.There users will also have the option to sign up for additional premium content channels at a discounted rate. According to a report by The Wall Street Journal , Apple has been negotiating with premium content providers like Starz, Showtime and HBO, to offer their programming to Apple streaming service users for just $9.99 a month each. It is unclear if users must bundle all three together or if each will be offered for $9.99. Based on offers from other similar services like Hulu and Amazon Prime, users stand to gain a significant discount on Showtime and HBO which run 10.99 and $15 a month respectively. Starz, however, is offered for $8.99 on these other platforms.
Family Friendly Offerings
Apple has its brand image to protect and so the company will reportedly play it safe when it comes to its content. The company content will not contain excessive amounts of violence, sex, or political elements. In short, the aim is to make content that is family-friendly and accessible to the widest range of viewers. In an industry crowded with mature television offerings it will be interesting to see how Apple's strategy works out.
Magazine Service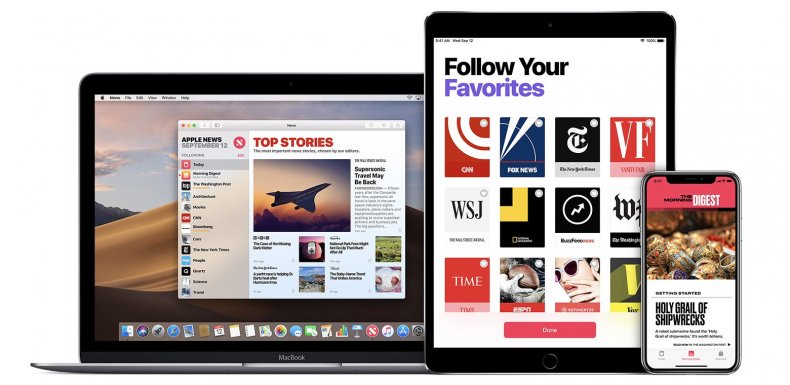 While Monday's event will center around the upcoming streaming TV service, the company is expected to announce plans for a new magazine subscription service as well. The service has been in the testing phase for several months and will allow subscribers to bundle a group of magazines and newspaper offerings together for one simplified price. An app called Texture offered something similar before it was acquired by Apple last year. The new magazine service will likely be integrates into Apple's News app. The service is rumored to be offered as a stand alone service but we wouldn't be surprised to see it offered in a multimedia bundle with Apple Music as well.
Apple Credit Card

Finally, there have been some vague reports Apple is working on a new iPhone-connected credit card that could be unveiled as well. iOS 12.2 software update offers a redesigned look for Apple Pay in the Wallet app which could indicate that the credit card will be announced during Monday's special event. Apple is working in conjunction with Goldman Sachs to create the new credit card.
Are you looking forward to Apple's March Event? What do you hope to hear announced? Share your thoughts in the comments below.