Apple AirTags Are Being Used by Car Thieves to Track High-End Vehicles
Car thieves are using tracking devices such as Apple AirTags in order to help them steal high-end vehicles, a police department in Canada warned.
"Brand name 'air tags' are placed in out-of-sight areas of the target vehicles when they are parked in public places like malls or parking lots," York Regional Police wrote in a December 2 statement. "Thieves then track the targeted vehicles to the victim's residence, where they are stolen from the driveway."
Apple launched AirTags in April. The locating devices are intended to be used with frequently misplaced items such as keys or valuable items like laptops or luggage. AirTags pair up with iOS devices via Bluetooth technology so that users can identify the precise location of their items.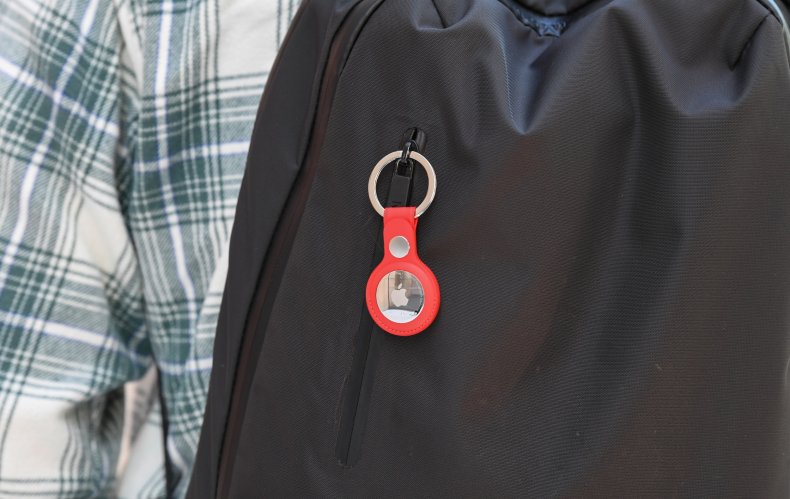 Though the York Regional Police did not cite Apple AirTags by name, they did show images of the company's device in the announcement as well as in a video they posted on YouTube.
The police department responsible for the warning is located in Canada's York Region, which is just north of Toronto in the province of Ontario. The department said that since September, police officers have investigated five incidents that involved suspects placing small tracking devices on automobiles so they can later locate and steal them.
Detective Jeff McKercher of the York Regional Police said in the department's YouTube video that using trackers "seems to be something that's trending in the GTA [grand theft auto]...So definitely expect to see more of it in the near future."
The York Regional Police also provided tips for citizens on how to protect their vehicles from thieves. One tip specifically related to locating devices said to "[I]nspect your vehicle regularly and call police if you notice any suspicious potential tracking devices."
The department's statement also advised people to "[I]f possible, park your vehicle in a locked garage. Most vehicles are stolen from a driveway."
"Consider purchasing a quality video surveillance system. Ensure cameras are properly placed and functioning for day and night time use. Familiarize yourself with the system so it can be reviewed and accessed easily," the statement added, noting that thieves using trackers typically target vehicles at the owners' homes.
The York Regional Police reported that more than 2,000 vehicles were stolen across the region over the past year. The department also said it has arrested more than 100 people for car thefts during that time span and has recovered approximately 350 vehicles.
Newsweek contacted Apple for comment but did not hear back in time for publication.