Apple has approved Parler's return to the iOS app store after removing it in January in the wake Capitol riot. In a letter sent to Congress today, Apple said Parler had sufficiently made improvements in how it detects and moderates hate speech and incitement, thus giving social media platform the ability to once again be downloaded on Apple devices.
Parler responded to a Newsweek query about when it planned to relaunch with a statement announcing it plans to be back on the iOS app store the week of April 26, 2021.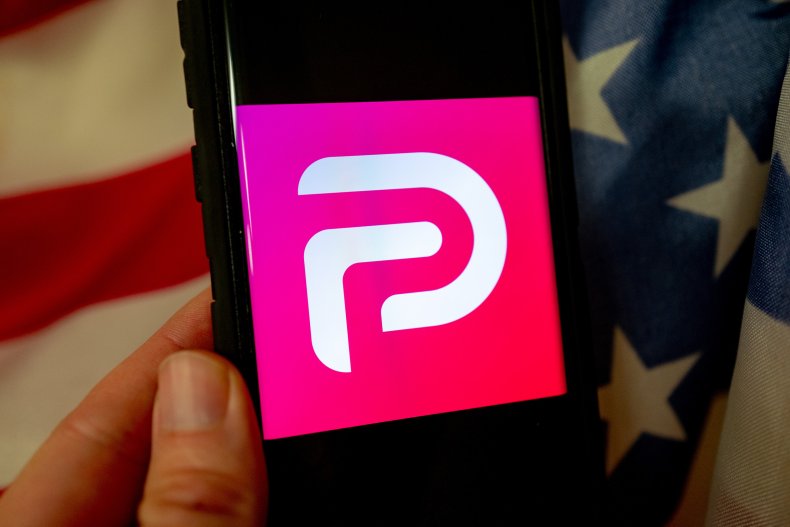 CNN obtained a copy of Apple's letter, which was addressed to GOP Sen. Mike Lee of Utah and GOP Rep. Ken Buck of Colorado. It read, in part, "Apple anticipates that the updated Parler app will become available immediately upon Parler releasing it."
Favored by many conservatives, Parler billed itself as a "free speech" alternative to Facebook and Twitter since it allowed users to express their views without censorship. However, Parler was removed from Apple and Google's app stores, as well as Amazon Web Services, following the January 6 Capitol riot. The tech companies decided independent of one another that the platform was not doing enough to stop hateful and violent rhetoric.
The letter further indicated that on April 14 Apple's app review team informed Parler that it could reinstall the platform to the iOS store.
Buck and Mike Lee had previously sent a letter of their own to the CEOs of Apple, Google and Amazon on March 31. That letter questioned the companies about removing the social media app and characterized the actions against Parler as "three of the largest technology companies in the world" targeting "one small business."
"The timing of steps taken against the Parler social network by your companies and that the actions seem to lack any of the procedural fairness typically afforded in the case of an alleged breach of contract create the appearance of close coordination," they wrote in the letter.
Today, Buck tweeted the news of Apple's decision, praising it as a "[h]uge win for free speech."
On March 22, the co-founder and former CEO of Parler sued the platform over his firing this year. John Matze claims Parler's leadership intimidated him and forced his ouster and still owed millions of dollars. His lawsuit claims breach of contract and defamation and names Parler investor Rebekah Mercer; Chief Operating Officer Jeffrey Wernick; interim CEO Mark Meckler; and right-wing personality Dan Bongino as defendants.
Amazon has recently been involved in a legal back-and-forth dispute in which it claims Parler is trying to conceal its ownership.
In the statement provided to Newsweek about its relaunch, Parler's interim CEO Mark Meckler announced the platform will "put in place systems that will better detect unlawful speech and allow users to filter content undesirable to them."
Meckler also said in the statement: "This company was started as a non-partisan and pro-First Amendment alternative to other social media platforms, and we will continue to allow our users to freely share ideas and expression, consistent with the protections of the First Amendment and without viewpoint censorship or determination."
Update: This story has been updated with more background information on the letter Apple sent to Congress today. It also includes information of a previous letter sent by Lee and Buck to Apple, Google and Amazon; Buck's reaction to Apple's decision on allowing Parler back on the iOS store; and other recent legal action related to Parler.
Update (6:00 pm): This story has been further updated with a statement from Parler regarding when it plans to relaunch on the iOS app store.