Apple, Amazon, Google, and Facebook's 'Monopoly Power' Needs to be 'Reined in,' House Report Says
Business practices used by technology giants Amazon, Facebook, Apple and Google have allowed the companies to hold monopolies over large portions of the digital marketplace, according to a report released Tuesday by the Subcommittee on Antitrust, Commercial and Administrative Law.
The subcommittee reached its findings after conducting a bipartisan investigation requiring roughly 1.3 million pieces of documentation, seven hearings and testimonies from the CEOs of all four companies. According to the report, the businesses have functioned as "gatekeepers," eliminating competing companies by purchasing them, releasing similar products to their competitors or cutting their competitors off.
"Over the course of the investigation, the Subcommittee uncovered evidence that the antitrust agencies failed, at key occasions, to stop monopolists from rolling up their competitors and failed to protect the American people from abuses of monopoly power," the report read. "Forceful agency action is critical."
Calling for the reform of U.S. antitrust laws, the subcommittee report said that the four companies "have too much power, and that power must be reined in and subject to appropriate oversight and enforcement. Our economy and democracy are at stake."
Hearings involving the business leaders of the companies ended in responses that "were often evasive and non-responsive, raising fresh questions whether they believe they are beyond the reach of democratic oversight."
In a joint statement released Tuesday, Judiciary Committee Chairman Jerrold Nadler and Antitrust Subcommittee Chairman David N. Cicilline said that Apple, Amazon, Facebook and Google have "expanded and exploited their power of the marketplace in anticompetitive ways."
"Our investigation leaves no doubt that there is a clear and compelling need for Congress and the antitrust enforcement agencies to take action that restores competition, improves innovation, and safeguards our democracy," the statement continued.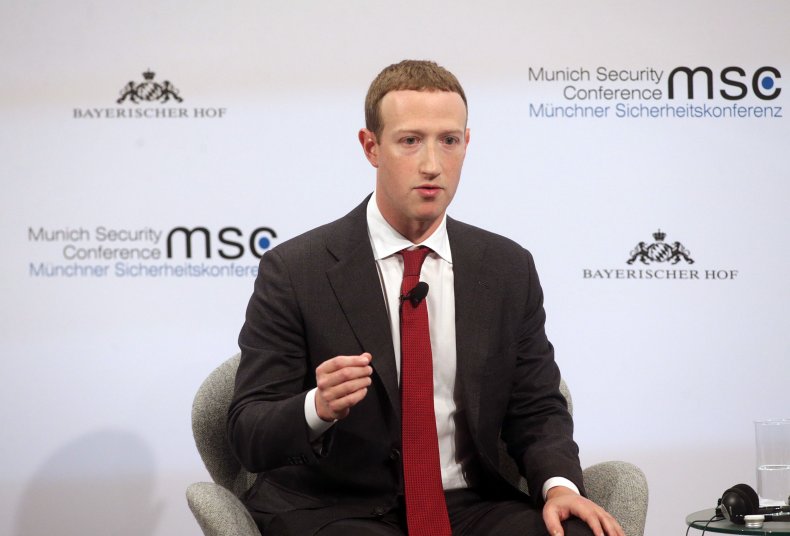 Recommendations from the subcommittee included enforcing "structural separations and prohibitions" of companies in similar lines of business, strengthening the current U.S. antitrust laws and allowing federal antitrust agencies to level civil penalties against companies that engage in unfair methods of competition.
"All large organizations attract the attention of regulators, and we welcome that scrutiny," Amazon said in a statement sent to Newsweek on Tuesday. "But large companies are not dominant by definition, and the presumption that success can only be the result of anti-competitive behavior is simply wrong."
"For consumers, the result would be less choice and higher prices," Amazon's statement continued. "Far from enhancing competition, these uninformed notions would instead reduce it."
The online retailer, which reported a net income of over $11 billion in 2019, has become a market leader in voice recognition software through its line of Alexa products. Amazon Web Services, the company's cloud-based hosting platform, contains the infrastructure of many websites used by Amazon's competitors, which could create a conflict of interest. Jeff Bezos, the CEO of Amazon, also owns The Washington Post. Bezos purchased the newspaper in 2013 for $250 million.
In 2012, Facebook bought the messaging app Instagram for $1 billion. WhatsApp was purchased by Facebook for $19 billion in 2014, bringing two of the most popular competing apps under the Facebook umbrella. According to the report, those practices have allowed Facebook to give its own services an advantage "while weakening other firms."
In a statement sent to Newsweek on Tuesday, a Facebook company spokesperson said that Instagram and WhatsApp "have reached new heights of success because Facebook has invested billions in those businesses. A strongly competitive landscape existed at the time of both acquisitions and exists today. Regulators thoroughly reviewed each deal and rightly did not see any reason to stop them at the time."
Google's dominance of the search engine arena combined with its expanded network of functions, such as mapping and web browsing, has resulted in what the report called "an ecosystem of interlocking monopolies."
Apple's line of products, including its mobile phones and tablets, require the use of the iOS operating system. Since people who choose to use Apple can only use iOS apps and programs, the subcommittee said the company had increased prices and reduced the number of choices for consumers.