Apple Boss Tim Cook Justifies Trip to Trump Towers to Employees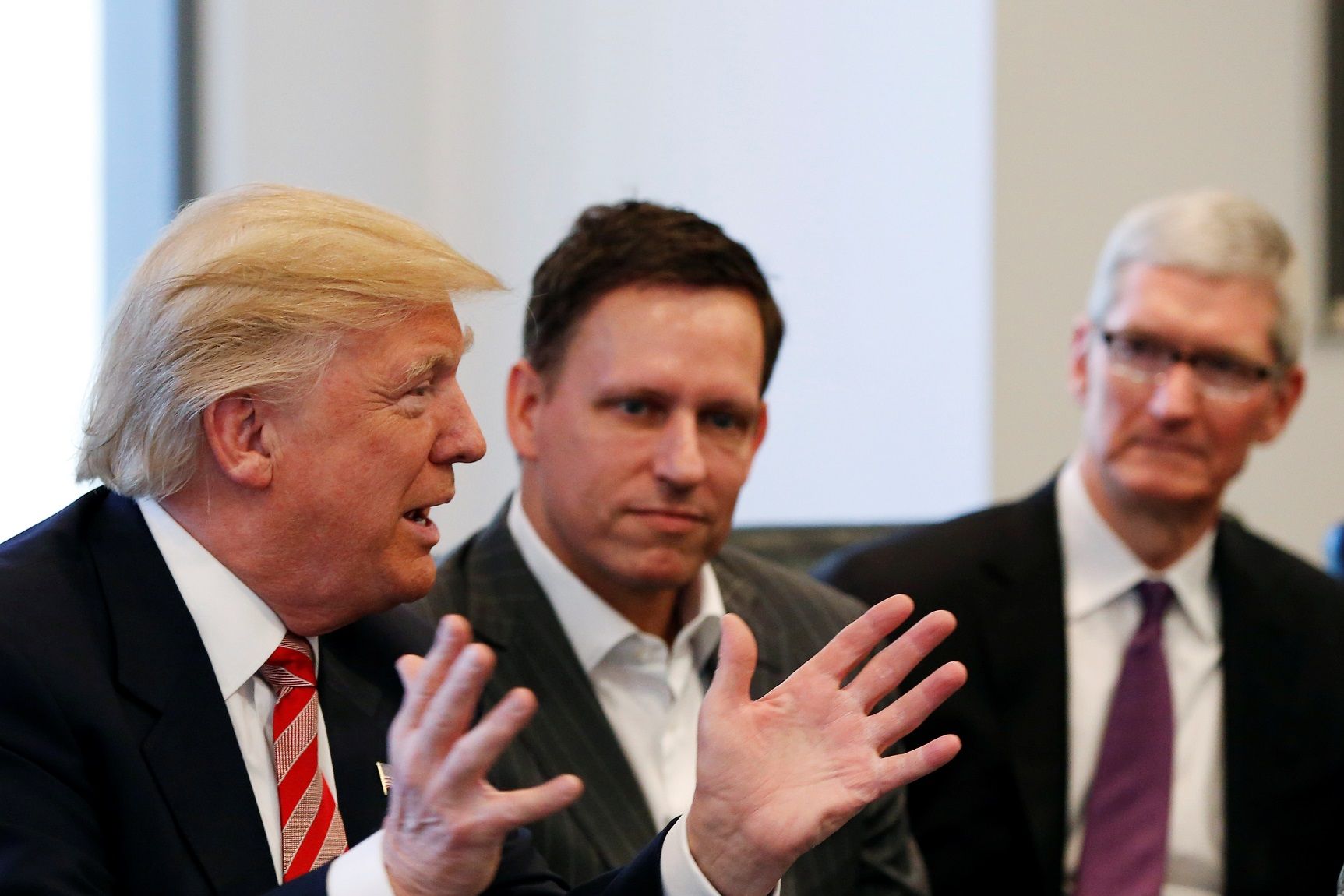 Apple CEO Tim Cook has explained to his employees why he met with Donald Trump, despite critical remarks the president-elect has made about the technology giant in the past.
In a series of memos to employees, first seen by Tech Crunch, Cook justified the meeting at Trump Towers on December 14 by saying it was important to be involved in discussions with Trump.
"Personally, I've never found being on the sideline a successful place to be," Cook said. "The way that you influence these issues is to be in the arena. So whether it's in this country, or the European Union, or in China or South America, we engage. And we engage when we agree and we engage when we disagree."
He continued: "I think it's very important to do that because you don't change things by just yelling. You change things by showing everyone why your way is the best. In many ways, it's a debate of ideas."
In February, Trump called for a boycott of Apple products after the iPhone manufacturer refused to assist the FBI in breaking into the device used by one of the San Bernardino shooters. Cook called the FBI's request "dangerous" and said it represented an overreach of the U.S. government.
In response to Apple's stance, Trump said Cook was "looking to do a big number, probably to show how liberal he is."
Trump's victory in the November elections prompted Cook to send a memo to employees addressing the "uncertainties ahead." In an effort to inspire his employees, Cook quoted civil rights activist Martin Luther King Jr.
"Regardless of which candidate each of us supported as individuals, the only way to move forward is to move forward together," Cook said. "I recall something Dr. Martin Luther King Jr. said 50 years ago: 'If you can't fly, then run. If you can't run, then walk. If you can't walk, then crawl, but whatever you do you have to keep moving forward."