Apple CEO Tim Cook Shares Tech Giant's Plan to Fight Racism after Trump's Charlottesville Remarks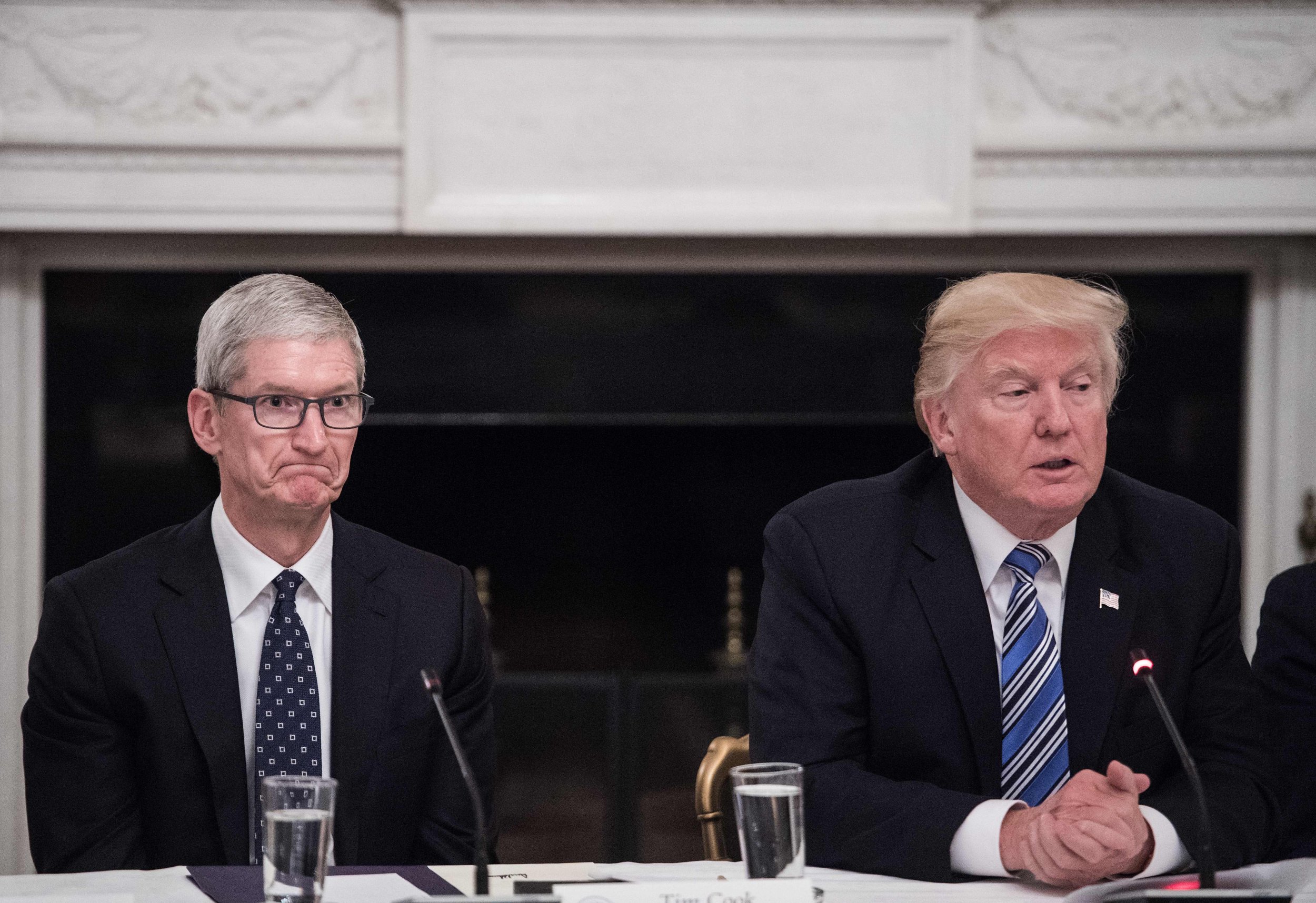 Apple's CEO Tim Cook is leading the tech giant into the fight against racism after President Donald Trump blamed "both sides" for the violence in Charlottesville, Virginia.
In a note to Apple employees on Wednesday, Cook addressed the aftermath of the deadly far right "Unite the Right" rally, condemning "hate and bigotry in our country."
Cook said he was compelled to write the email as the "events of the past several days have been deeply troubling" to him and to many other employees. He explicitly criticized Trump's remarks on Tuesday for failing to unequivocally condemn white supremacists.
"I disagree with the president and others who believe that there is a moral equivalence between white supremacists and Nazis, and those who oppose them by standing up for human rights. Equating the two runs counter to our ideals as Americans," Cook wrote.
The Apple CEO already condemned the Charlottesville rally and its racism on Twitter, first on Saturday and again on Monday.
His Wednesday email, first reported by Buzzfeed, also details Apple's plan to materially contribute to fighting racism.
Cook pledged $1 million each in donations to the Southern Poverty Law Center (SPLC), a nonprofit legal advocacy organization for civil rights, and the Anti-Defamation League (ADL), an NGO fighting against anti-semitism. "We will also match two-for-one our employees' donations to these and several other human rights groups, between now and September 30," Cook wrote.
The CEO also said that iTunes will also offer users an option to support the work of the SPLC.
Cook wrote: "Regardless of your political views, we must all stand together on this one point—that we are all equal. As a company, through our actions, our products and our voice, we will always work to ensure that everyone is treated equally and with respect."
He concluded the email with a quote from Dr. Martin Luther King: "Our lives begin to end the day we become silent about the things that matter."
"So, we will continue to speak up," Cook wrote, committing his company to bring about "positive change".
It isn't the first time Cook has openly disagreed with Trump's actions. The Apple CEO sent a message to employees in June expressing disappointment with the president's decision to withdraw from the Paris climate deal, committing the company to continue its efforts to "protect the environment," as CNN reported.
Just a week after his inauguration, the president signed a controversial executive order that suspended the U.S. refugee program for 120 days. Cook expressed concern with the anti-immigration policy in a memo reported by Buzzfeed, which also concluded with a quote from King: "We may have all come on different ships, but we are in the same boat now."