Newest Apple Earnings Show Slower Growth, iPhone Sales Falter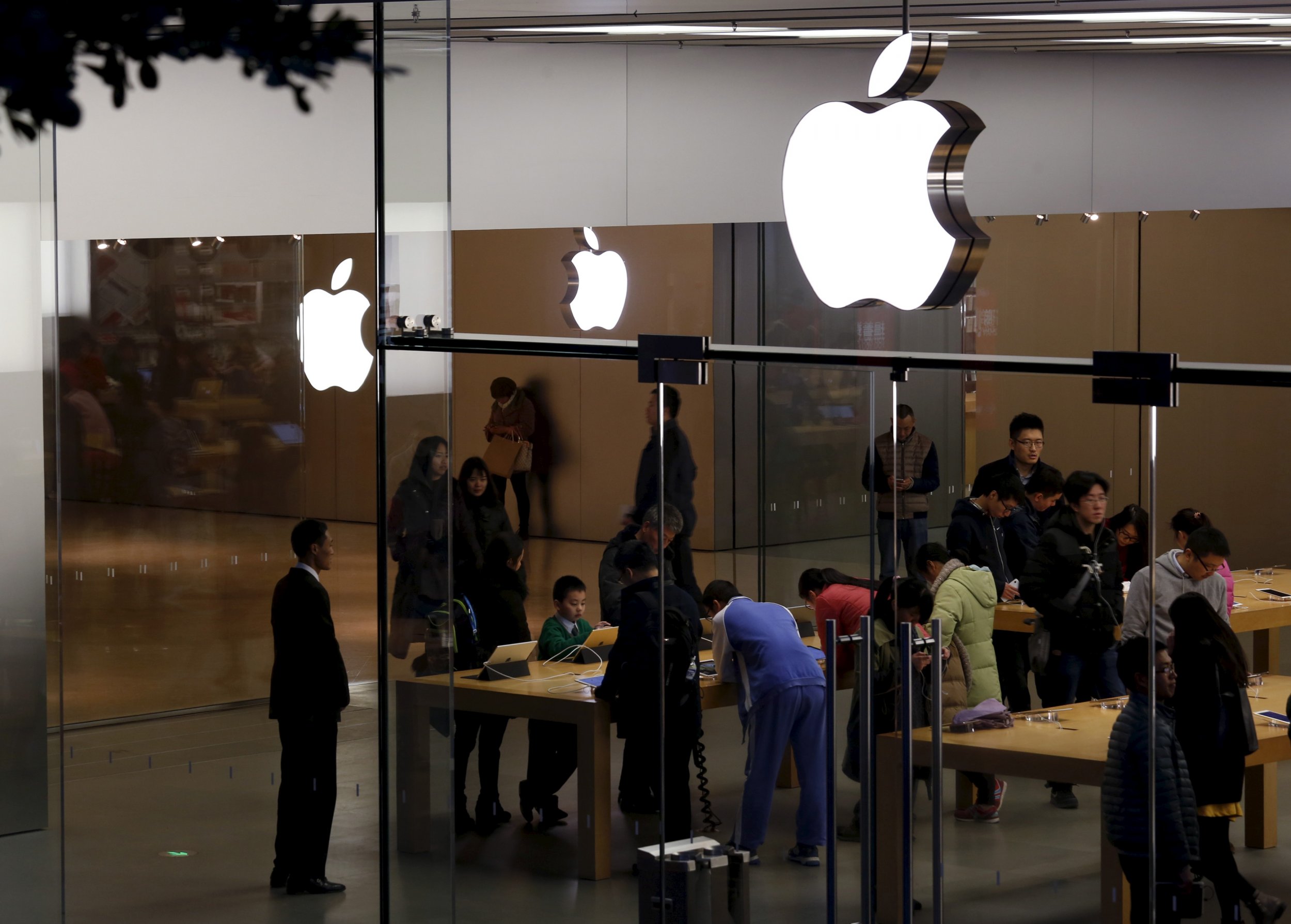 Is Apple's long, unprecedented hypergrowth finally slowing down?
The Silicon Valley giant's latest earnings call on Tuesday afternoon painted a less-than-rosy outlook. Sales for the iPhone, Apple's crown jewel, grew at the slowest pace since its introduction in 2007. Approximately 74.8 million iPhones were sold in the first fiscal quarter of 2016, just a 0.4 percent increase in sales compared with the same time last year.
This quarter, overall sales fell from $58 billion to $55.6 billion, making this the first quarter Apple posted a decline since 2003.
Apple's revenue for the quarter was $75.9 billion—record revenue for Apple but still finishing under Wall Street forecasts of $76.6 billion. Its stock finished at $99.99 per share at the end of Tuesday but saw its price fluctuate erratically after hours. Apple is now about 25 percent below its all-time high share price in May 2015.
Coming into this earnings call, many investors were concerned about Apple's hypergrowth finally slowing down. Investors were snapping up options which grant the right to sell Apple shares at a certain price before Tuesday, according to The Wall Street Journal.
Despite a 14 percent growth in revenue in China, its "economic softness," especially in Hong Kong, was a big culprit in Apple's slowdown this quarter, according to Apple's chief financial officer Luca Maestri.
Another factor, according to Maestri, was the strong U.S. dollar anchoring down its foreign revenues. Maestri estimates about $5 billion off the company's revenue was knocked out this quarter.