The Murder Victim Whose Phone Couldn't Be Cracked and Other Apple Encryption Stories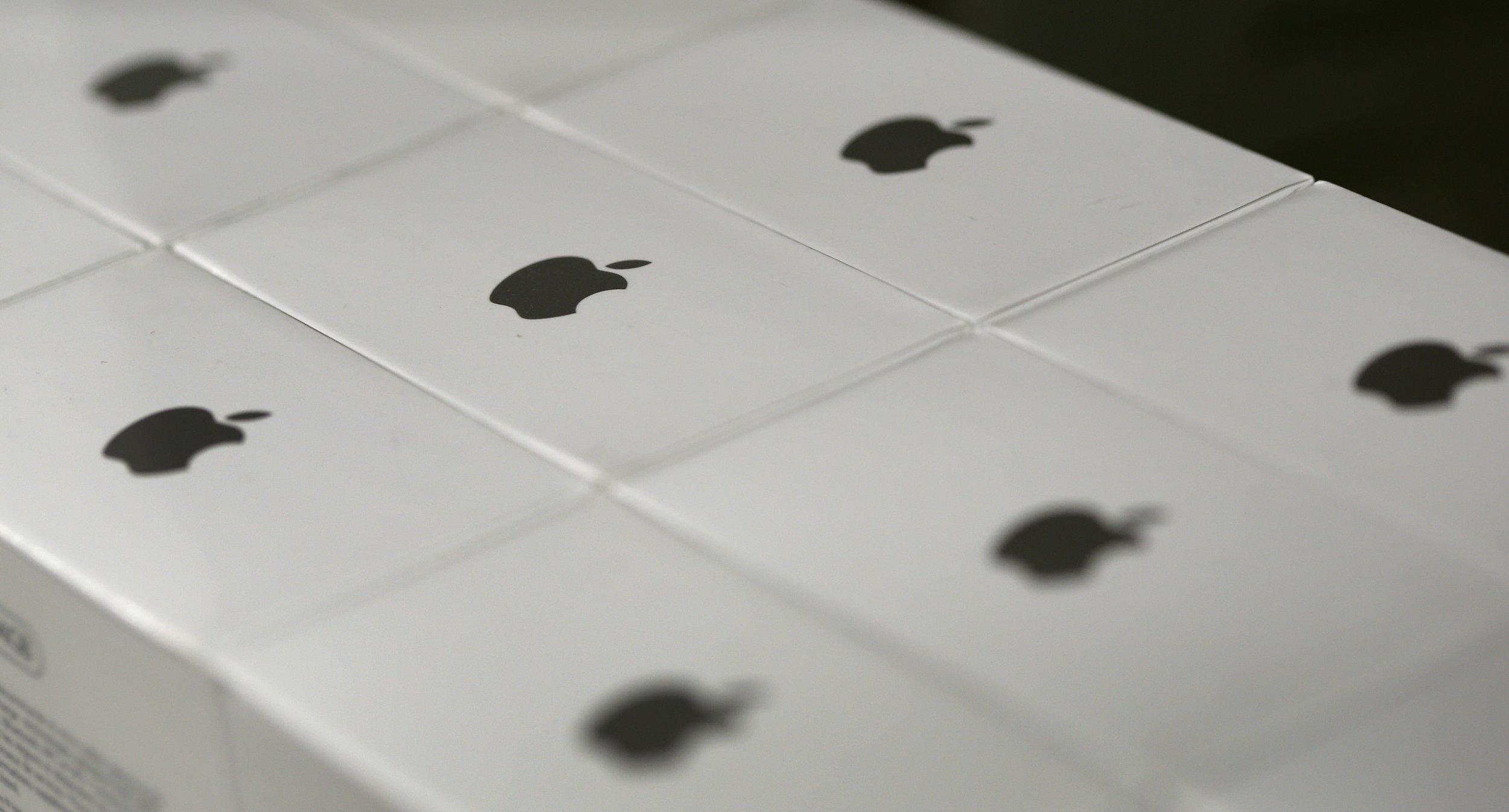 A few months ago, a man was murdered in Sacramento, California, and the police retrieved his iPhone on the spot. In a last-ditch effort to open his locked phone to check any last calls or messages from possible suspects, a police investigator rushed over to the coroner's office with the victim's iPhone, hoping to unlock it using his thumbprint. But the body was too cold for the iPhone to recognize the thumbprint, and the phone has remained locked since.
Another time, also in Sacramento, a murder suspect was arrested with his iPhone after being caught on a surveillance camera at a liquor store. When asked to open his phone to cooperate with the police, the suspect told the police he would "rather go to jail" than give up his pass code. That phone too has remained locked since.
These are two stories Rod Norgaard, assistant chief deputy in the Sacramento County district attorney's office, shared with Newsweek as he expressed his frustration over Apple's opposing a court order to unlock San Bernardino shooter Syed Rizwan Farook's iPhone 5C. Apple has steadfastly refused to grant the FBI backdoor access to its encrypted iPhones, saying once there is software to unlock Farook's iPhone it creates "the potential to unlock any iPhone in someone's physical possession."
Norgaard says there are "well over 100" iPhones in Sacramento County stowed away in police departments, and they cannot be opened for police investigations. The two anecdotes above involve unsolved homicides. "Things like these happen routinely with encrypted smartphones," Norgaard says.
Norgaard did not mince words about Apple CEO Tim Cook and the company's supporters in their resistance to the FBI and the court. He called Cook "Chicken Little" for calling the order a "threat to data security" and compared his supporters to the occupiers of Oregon's Malheur National Wildlife Refuge.
"I see those people in San Francisco as no better than those who occupied federal land in Oregon," Norgaard says. "If you lived in a fortified home and police came with a warrant reviewed by the judge and you still won't open the door, we will call this a standoff."
He also called Apple hypocritical in its new stance on encryption, recalling the pre-iOS 8 days when Apple would hesitantly cooperate with law enforcement in decrypting iPhones. In 2013, CNET reported that Apple had a "waiting list" of police demands for decrypting iPhones.
A couple of years ago, Sacramento investigators drive an hour and a half west to the Bay Area, hand-deliver the seized iPhones to an expert who decrypted the iPhones (he could not remember the expert's identity) and wait six to eight months to receive a broken-in iPhone, according to Norgaard. He says this process has not happened since 2014.
On the opposite side of the country, Manhattan District Attorney Cyrus Vance Jr. expressed the same frustration because his office can't get past Apple's encryption technology, which was strengthened after iOS 8 in 2014. "We now have about 155 to 160 devices that are running on iOS 8 that are blocked and we can't get in them," Vance told NPR on Thursday. Apple says it does not have the technology to crack its own iPhone.
From September 2014 to October 2015, 111 search warrants were left incomplete due to law enforcement's inability to decrypt the phone, according to a report from Vance's office. The report also cites a recorded conversation from 2015 between an inmate and a friend talking about how having iOS 8 running on their phones was "another gift from God."
Newsweek reached out to 10 district attorney offices across the United States on their experiences dealing with strong encryption technology. Two declined to speak, and six did not respond.
Only Manhattan and Sacramento answered, most likely because both offices have long been critical of the encryption. In the past two months, two state bills, in California and New York, were introduced to ban encrypted smartphones. Both were coordinated with the Manhattan and Sacramento district attorney's offices.
While calling the California assemblyman who introduced the bill "a good friend" for over 20 years, Norgaard concedes that encryption should be dealt with on the federal level. He then expressed outrage that Apple was treating the federal government lightly.
"That a company can overwrite federal law...it's crazy. We don't have a country anymore without rules," he says. "I'm telling ya, if there is a bomb threat in Silicon Valley, they will be unlocking phones left and right."