Apple Event 2018 Live Blog: Everything Announced in Live Stream Including iPhone XS, Apple Watch 4 and More
In just under an hour, Apple's September 2018 live stream event will begin. The annual event Apple's most-anticipated each year as it is the time when the company unveils the latest iPhone models—in this case, the rumored iPhone XS, XS Max and XR—along with a bunch of other new and updated gadgets. If you're unable to watch the live stream event yourself, Newsweek is covering the event as it happens in our live blog.
Below we've posted everything you need to know about the September iPhone event including when it begins, where and how to watch the live stream and an overview of all the new devices and software the company is expected to reveal today. Once the live stream event begins, we'll post confirmed details about the latest iPhones, Apple Watch, and more along with anything else Apple announces along the way. Be sure to keep checking back for more details on everything Apple unveils. When the event ends, we'll update the article with links to more in-depth articles on everything announced.
Apple Event 2018 Live Blog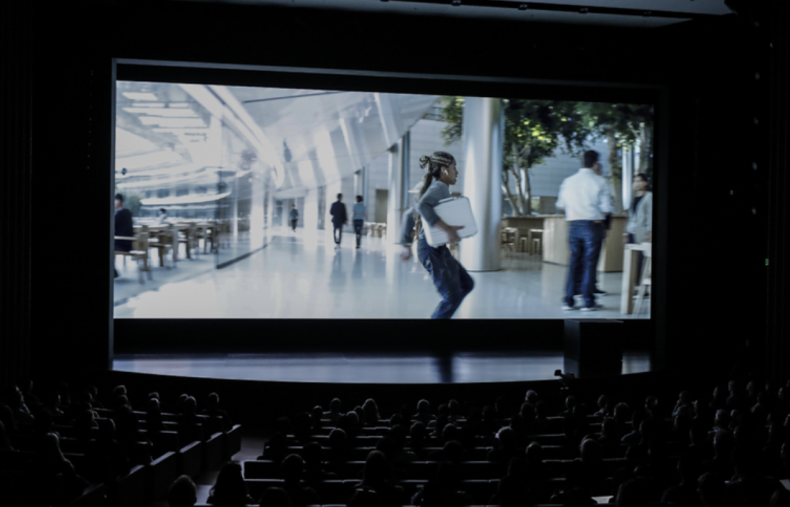 Update: 1:00 p.m. - Nothing much happening yet. "Heavy, California" by Jungle is playing and we get our first view of the stage. A video launches to explain what happens at three minutes to showtime. The footage shows a young woman racing to reach the Steve Jobs Theatre as quickly as possible with Mission Impossible music playing in the background. She uses Siri as a guide. When she arrives, the package she is carrying turns out to be just "the clicker" for the slideshow/presentation Tim Cook will use.
Update: 1:05 p.m. - APPLE WATCH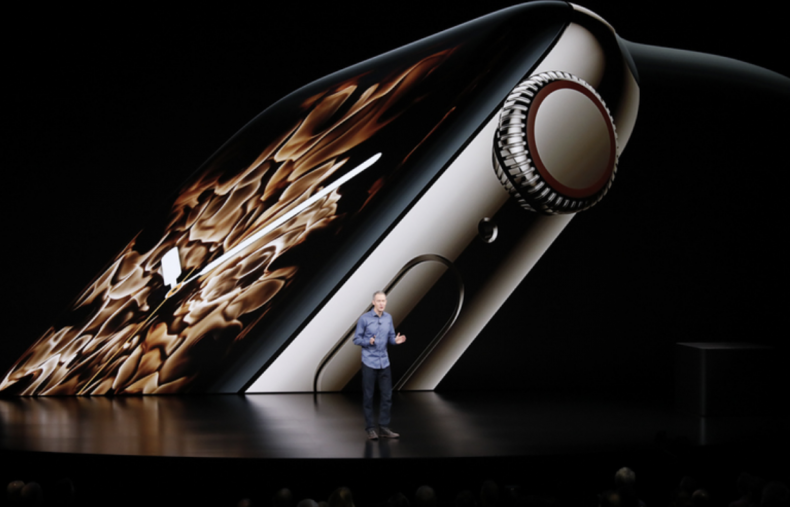 Tim Cook: "Apple Watch isn't just the number one smartwatch in the world, it's the number one watch."
Jeff Williams takes the stage to discuss new Aple Watch
Williams: "We're humbled and inspired by how Apple Watch has become an important and essential part of people's lives."
Williams: "Apple Watch now looks in the background and notifies you if it detects an elevated heart rate."
Williams: "Today in each of these areas, staying connected, living an active life and managing your health, we're taking Apple Watch to the next level."
Apple Watch Series 4 Video: All the extra complications noted in the earlier leaks are showcased. 8 complications will now be available on the screen
Screen is pushed all the way to the edges, losing the bezel. This makes the screen 30% larger.
Series 4 is thinner. 40mm and 44mm sizes.
You'll see more information in maps, photos and calendars.
You can add loved ones to your watch face and simply tap to connect to them.
Users can customize to track time zones, add fitness stats, stocks, heart rate and more.
Breathe app - now available as a watchface.
New dynamic watch faces - fire, vapor and sparks
Digital Crown redesign - now has haptic feedback.
Speaker is now 50% louder.
Redesigned to improve cellular, the back of the Series 4 is made of black ceramic sapphire.
New S4 64-bit chip - this will make the watch twice as fast.
Apple Watch Series 4 can detect a fall - "We learned that with falls, there's this repeatable motion that happens. When you fall, your arms pitch forward to brace yourself. If you slip, there's a natural upward motion in the arms." If you fall it can initiate an emergency call if it senses you are immobile for more than one minute. It will also notify your emergency contacts.
Three new heart health features - the new watch can detect if your heart rate is too low, can detect heart rythmn issues such as atrial difibrillation and allows users to take an electrocardiogram.
ECG measures the electrical activity of the heart beat, and it's used by physicians to detect certain heart diseases and conditions.
All the features have been approved by the FDA.
18 Hour Battery life, outdoor workout life of six hours.
3 aluminum finishes - Users can choose from silver, gold and space gray. There's also stainless steal in polished and space black. Gold stainless is a new finish.
All the Apple Watch bands you already own will work with the new Series 4.
Nike edition gets a new reflective yarn watch band for night-time visibility.
Apple Watch Series 4 Price & Pre-Orders: Starts at $399 for GPS. With cellular, starts at $499. Series 3 will now cost $279. Can be ordered Friday, Sept. 14. Available Sept. 21
New WatchOS 5 is available Sept. 17
UPDATE: 1:35 P.M. - iPHONE XS, XS Max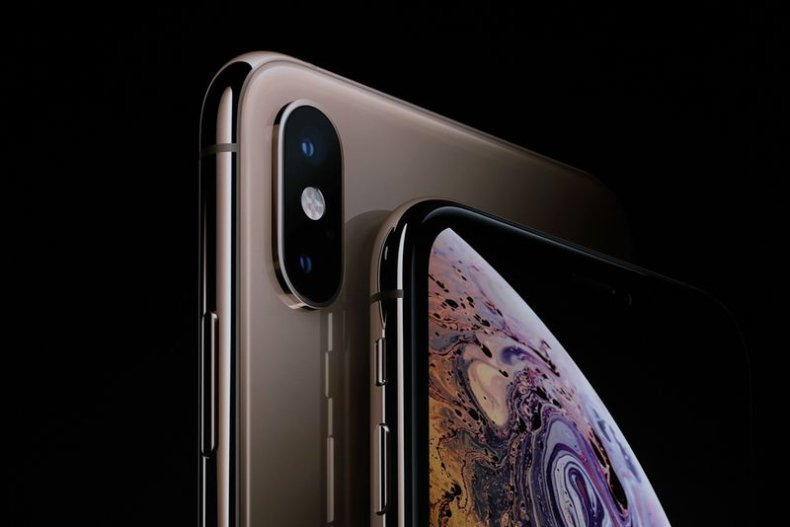 Tim Cook: "Today we're going to take iPhone X to the next level. I'm excited to show you what is by far the most advanced iPhone we have ever created."
iPhone XS - pronounced iPhone 10 S.
Phil Schiller takes stage to discuss. "It is made of a surgical grade stainless steel. It has a gorgeous new gold finish on the front and on the glass. It's the most beautiful iPhone we have ever made​."
iPhone XS has a rounded edge screen design, and is covered with a new glass dubbed "the most durable glass ever in a smartphone."
iPhone XS has more water resistance - can go up to 2 meters water depth for up to 30 minutes.
The screen on iPhone XS is 5.8 inches, Super Retina. 2.7 million pixels. 458 pp inch. OLED Display.
iPhone XS Max is the larger 6.5-inch phone.
Wider Stereo sound on both models.
Face ID for both models
A12 Bionic chip on both models. "It's the industry's first 7 nanometer chip."
The A12 chip features 6-core CPU, 4-core GPU, Neural Engine. 15% faster CPU, 50% faster GPU when compared with A11 chip.
"The performance is unmatched. We told you last year the A11 Bionic could process 600M operations per second. The A12 can process 5 trillion neural engine operations per second."
The faster chip will benefit multitasking but also AR experiences and real-time machine learning. Siri shortcuts, a new feature in iOS 12 will also benefit.
Some celebrities come on stage to demonstrate the power of the new iPhones. We see a preview of Bethesda's upcoming Elder Scrolls: Blades mobile game. Basketball player Steve Nash also comes on stage to show the new Homecourt app that helps Basketball players imporve their game.
An AR Arcade multiplayer game is also featured. The game will be part of an AR Arcade series of games.
iPhone XS Camera Upgrade

​​ "You will be blown away with the pictures you can take on this new camera... It is a remarkable new dual-camera system. 12MP wide-angle camera, 12MP telephoto camera, improved True Tone flash."
"The CPU and neural engine can work together to do detection of people's faces and bodies. CAn do facial landmarking to recognize where the eyes are and do instant red eye reduction."
"What the team is doing with that power is truly remarkable. we have a brand new feature we call Smart HDR."
"Zero shutter lag to help capture things in motion."
The new camera will better highlight details of the picture. It shoots long exposures for better shadow detail. While you take a burst of pictures, the camera will analyze them and take best parts of each and merge into one photo.
There are improvements in the Portrait lighting. The blur behind subjects has improved.
Depth of field adjustments - the new camera allows users to adjust the depth of field after taking a photo so they can decide the level of blur they want on the background.
New Microphones allow for stereo sound recording - taking advantage of 4 microphones, users will now be able to record video in stereo sound.

Battery - iPhone XS will now last 30 minutes longer. The Max will get an hour and a half more battery life.
Duel Sim Support - now allows users to have two different SIM cards installed. This allows for two phone numbers. It's also great for people who travel.
UPDATE: 2:25 p.m.- iPhone XR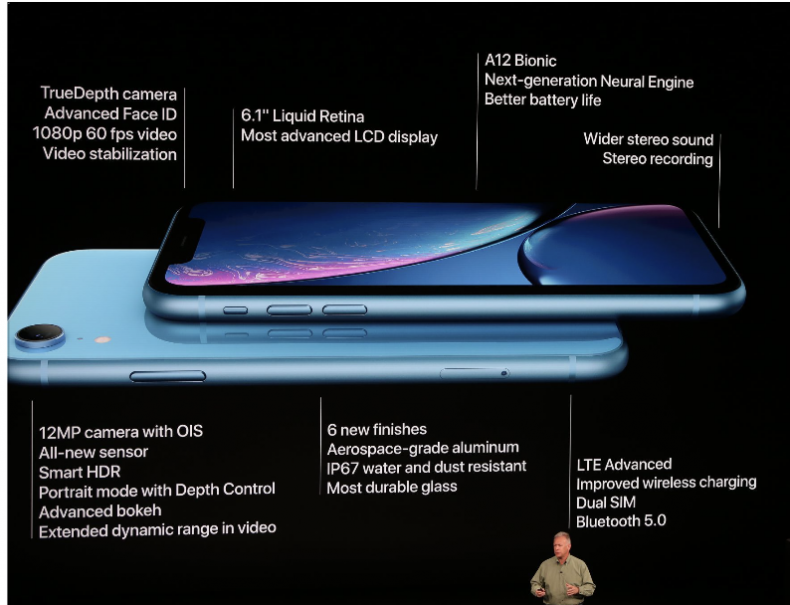 This is the economy priced phone.
"We are so excited to introduce you to the iPhone XR"
"It's made from 7000-series aerospace grade aluminum and has more durable glass."
"The screen goes edge to edge and top to bottom. There's even an incredible Projected (RED) one as well."
Colors: White, black, blue, coral and yellow
Liquid Retina Display - new LCD Display
Bigger 6.1-inch display that is larger iPhone 8 Plus but a smaller in design.
792x828 resolution
"It has that 120hz touch-sensing, iOS systemwide color management, best color accuracy."
The phone is similar to the iPhone X in that there is no home button, you have to swipe down to get to the Control Center. It doesn't have 3D touch. There is a new "Haptic Touch" feature. Has Face ID.
Will feature the new A12 chip.
12MP wide-angle camera -- this is the same as the one in the XS and XS Max but it is a single camera system.
Portrait mode included on XR as well as Smart HDR.
Battery Life - up to an hour and a half more battery life than iPhone 8 Plus.
UPDATE 2:40p.m. - New iPhone Prices and Release Dates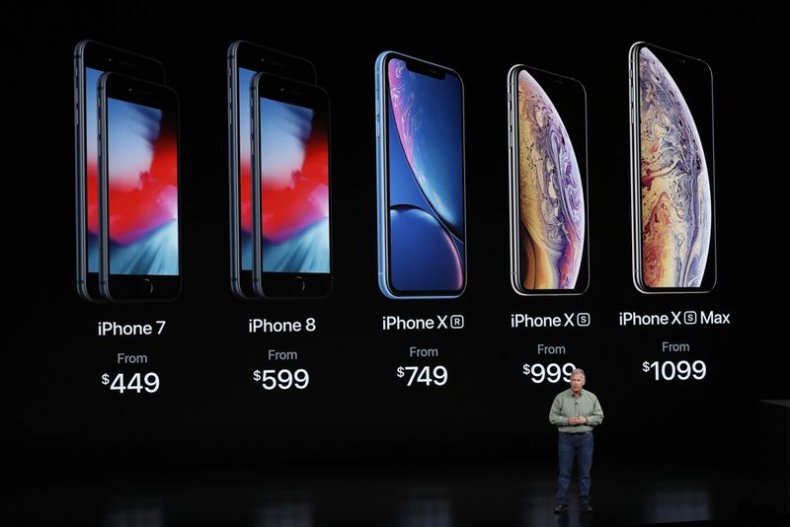 iPhone XR starts at $749, features 64GB, 128GB and 256GB models. Releases Oct. 26
iPhone XS starts at $999, features 64GB, 256GB and 512GB models. Ships Sept. 21
iPhone XS Max starts at $1099, features 64GB, 256GB and 512GB models ). Ships Sept 21.
------ORIGINAL ARTICLE-----
What Time Does Apple's September 2018 Event Begin?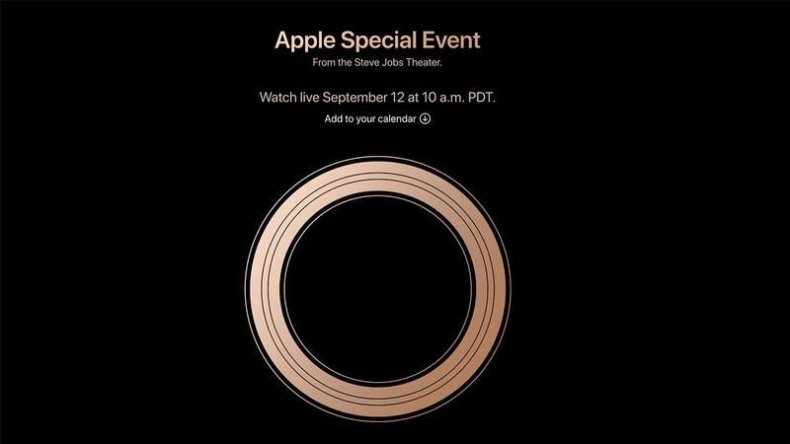 Apple's 2018 iPhone event is taking place in San Francisco, California, with the live stream beginning at 10 a.m. PDT, 1 p.m. EDT.
Apple Event International Start Times
London 6 p.m.
Berlin 7 p.m.
Moscow 8 p.m.
Beijing 1 a.m. (Sept. 13)
Tokyo 2 a.m. (Sept 13)
Sydney 3 a.m. (Sept 13)
Where And How To Watch Apple Event 2018 Live Stream Online
Here's are all the ways you can watch Apple's live stream event:
Apple TV - there is a dedicated channel on the device for Apple Events.
OS X and iOS - Using the Safari Browser, visit Apple's Event Page to watch the live stream
Windows Users - if you have Windows 10 installed, you can use the Microsoft Edge Browser. Simply visit Apple's Event Page from the Edge Browser to watch the live stream event online.
Twitter: For the first time, Apple will be live streaming the show via Twitter. Simply follow the Apple Twitter account for updates and details.
Apple 2018 Live Stream Event: What To Expect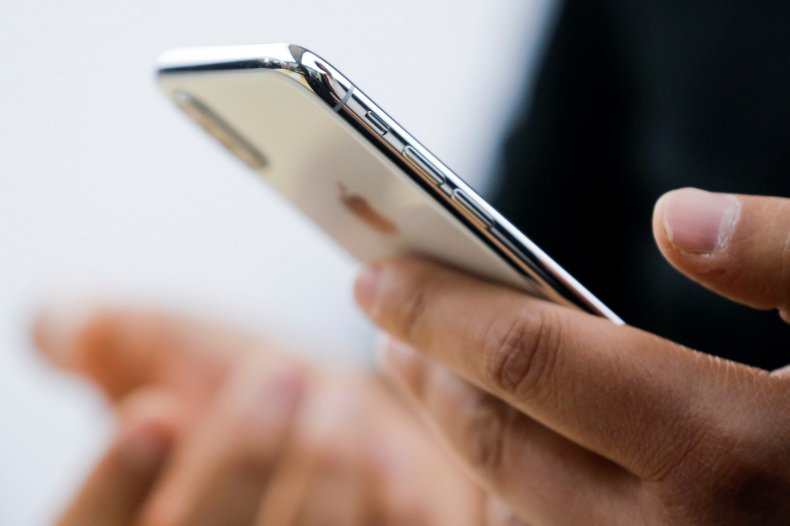 Three iPhones: iPhone XS, XS Max, XR
Rumors that the event would feature three different iPhones have been swirling since early summer, and now leaks from the Apple product sitemap seem to confirm it. According to 9to5 Mac, the names of three different iPhones were found: iPhone XS , iPhone XS Max and the iPhone XR. The phones will also purportedly come in three different storage options: 64GB , 256GB and 512GB . Here are some additional features rumored for each device:
iPhone XS : 5.8-inch screen. OLED display. Faster A12 processor and better camera. Stainless Steel body. Estimated starting price of $899.
iPhone XS Max : 6.5-inch screen, OLED display. Faster A12 processor and better camera. Stainless Steel body $999-$1099 price.
iPhone XR: 6.1-Inch Screen, LED Display, Aluminum Body. Estimated starting price of $600. Six color options: black, white, blue, red, yellow, coral.
Apple Watch Series 4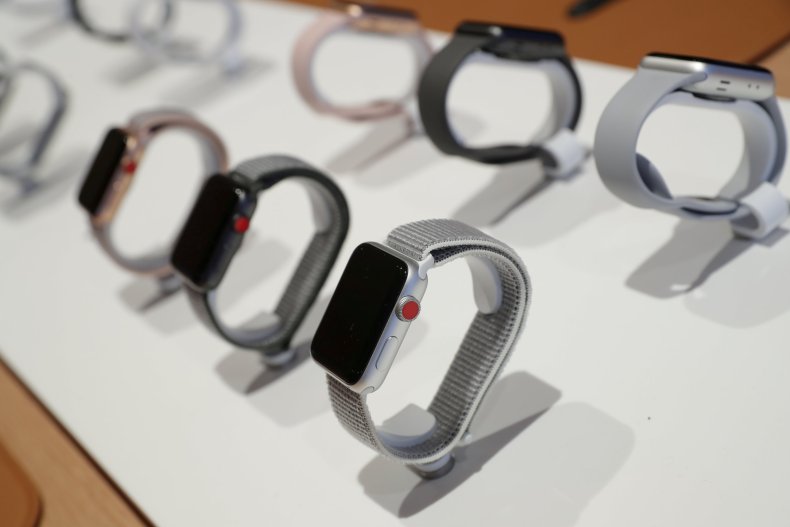 New leaks suggest the Apple Watch Series 4 will come in slightly larger sizes than the past editions. Where all previous Apple Watch models have been 38 and 42mm, new leaks from Apple sitemaps show 40mm and 44mm sizes. The watches are expected to come in GPS-only and cellular models. Additionally, these changes have been rumored as well.
Bigger 1.9-inch screen
Up to nine complications on screen
Faster S4 processor
ECG/EKG monitor.
Always-on display
Solid State buttons
"Air" Accessories
In addition to the new phones and souped up Apple Watch, the company is expected to reveal some new "air" gear to include updated AirPod wireless earbuds AirPower wireless charging. The new AirPods will reportedly be more water resistant as well as offer wireless charging and better noise cancelling features. Meanwhile, the AirPower wireless charging pad was teased at last fall's Apple event but has yet to arrive. It's possible we could see it finally unveiled during today's event.