Apple Event 2019 Live Blog: Everything Announced in Live Stream - iPhone 11, Apple Watch 5 & More
Apple's annual live stream is only a few hours away, with fans of the tech giant eagerly anticipating what will be announced. Last year's event introduced the iPhone XS, XS Max and XR models and showcased what the company had been working on behind closed doors. If you can't watch the live stream for yourself, here's a live blog that will be cataloging everything that's announced this year.
Here's all the information you need to know, including where to watch, what time the stream begins and the rumors of what's expected to be unveiled. This post will be updated continuously throughout the event, adding quotes and whatever new information Tim Cook and the other Apple employees have to share.
Once the event starts, Newsweek will be live blogging right here.
Apple Live Stream 2019 Live Blog
Apple Arcade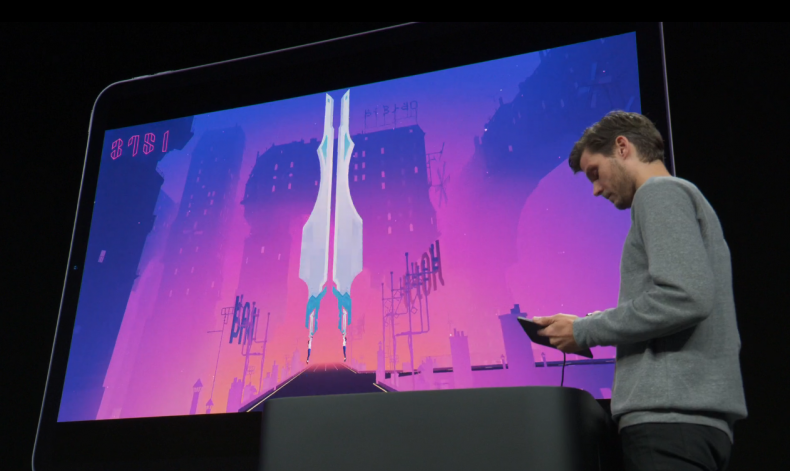 Tim Cook steps out on stage.
"Truly big announcements."
Ann Thai steps on stage.
Over 100 exclusive games playable on iPad, Mac and iPhone.
Pay for a subscription fee and get access to every game, more added every month.
Benjamin Kinney, Konami brand manager, steps on stage.
Frogger in Toy Town, an updated version of the classic game with power-ups and interactive environments. Will be part of Arcade at launch.
Collect 100 jelly beans to unlock "Super Frogger"
Peter Fabiano, Capcom producer, steps on stage.
Shinsekai, Into the Depths- Underwater exploration game, where you encounter creatures and use tools like drones.
Kelsey Hansen, Producer at Annapurna Interactive.
Sayonara Wild Hearts is a "playable music video." Rhythm-based racing and fighting game, full of neon colors and skyscrapers.
Apple Arcade launches on September 19 in over 150 countries and costs $4.99 per month.
Has a one-month free trial.
Apple TV +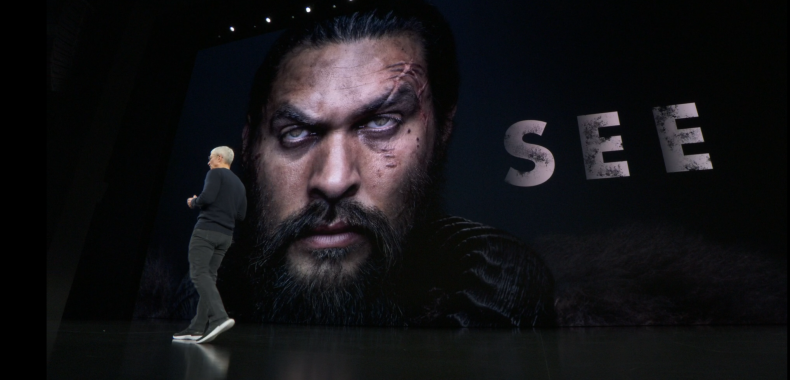 Tim Cook is back.
See stars Jason Momoa and takes place in the far-future in a world without sight.
Children of Men and Y The Last Man vibes, family gives birth to children that can see and others don't approve.
First shows will be available November 1 for $4.99 a month.
When you but an iPhone, iPad, Mac or an Apple TV, you get one free year of Apple TV+ and can watch on the Apple TV app.
iPad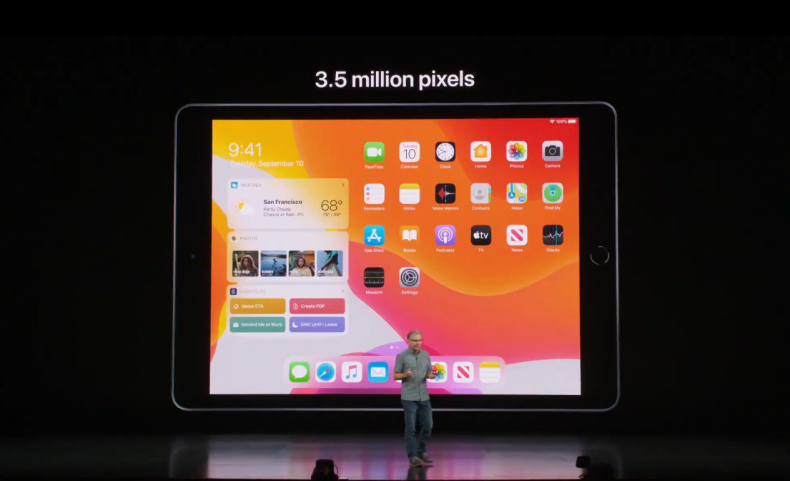 Greg Joswiak comes on stage.
New seventh generation iPad revealed.
"This is a big upgrade with new features that's deigned to take advantage of iPadOS."
10.2 inch retina display, 3.5 million pixels and A10 Fusion Chip on new iPad.
Quickly switch between multiple apps and able to fan them out.
Pinch the screen and get a new floating keyboard.
New Photos app lets you crop, rotate video and new features.
Swipe up in the corner to grab a screenshot.
Enclosure made from 100 percent recycled aluminum.
Starts at $329 and an iPad for education is $299.
Order today and will start shipping by the end of the month.
Apple Watch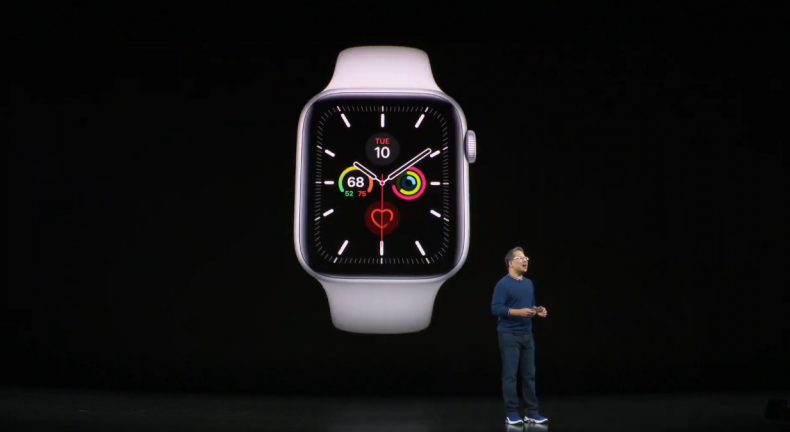 A sweet montage played of people affected by the Apple Watch.
Sumbul Desai steps on stage.
Announcing new Health research study.
The Apple Hearing Study checks how loud your daily environment is.
Apple Women's Health Study checks your menstrual cycles to see how it affects your health.
New Apple Research app will be here later this year.
Tim Cook returns but then introduces Stan Ng.
Apple Watch Series 5 introduced.
New Always on Retina Display, can check time and "complications" whenever.
Low Temperature poly silicon display is much more power efficient and has an ambient light sensor.
Has an "all-day" 18 hour battery life and a built in compass.
Can now see which way you are facing on the Maps app on your Apple Watch.
Every cellular model has international emergency service calling, even without your iPhone.
Comes in aluminum silver, ceramic gold and space grey. Stainless steel has gold, space black and titanium.
Series 5 starts at $399 and cellular model $499.
Series 3 is now $199.
A video with a voice over by Michael Cera shows off the series 5 Apple Watch.
iPhone 11
Kaiann comes on stage.
New glass is "tougher than ever."
Comes in purple, white, yellow, green and product red.
6.1 inch Liquid Retina display and has spatial audio that supports Dolby Atmos on new device.
New 12 mp wide camera, a brighter flash and 12 mp Ultra Wide Camera.
New night mode reduces motion and blur.
Has 4K video at 60 FPS, Slo-Mo and Time-lapse.
Hold down picture button in camera app to take instant video.
4K video and Slow-Mo on front facing camera. "Slofies" are now an option.
A13 Bionic, new chip inside iPhone 11 devices.
New chip is "fastest CPU and GPU in a smartphone."
Yang Ya, founder of TipsWorks comes to the stage.
Pascal's Wager has a similar feel to Darks Souls and can select one of four characters. Pre-order on App Store next month.
One more hour of battery life than iPhone XR.
iPhone 11 is $699.
iPhone 11 Pro
Phil Schiller comes to stage.
"This is a device pros can count to get their work to get done."
Made of stainless steel with an optical PVD coating.
Green, grey, silver and gold color options.
5.8 inches and 8.6 inch screen options.
Display XDR to make your screen really pop, Super Retina XDR display.
Sri Santhanam comes to stage, needs a cough drop.
A13 Bionic is most up-to-date chip, has "machine learning and low power design."
CPU has new machine learning can perform 1 trillion operations per second.
8.5 billion transistors, the most that's in any iPhone chip.
Cores, CPU, GPU and Neural engines "20 percent faster."
Phil is back.
iPhone 11 Pro lasts four more hours than iPhone XS. iPhone 11 Pro Max lasts five more hours.
12 MP wide camera, 12 MP telephoto camera and a 12 MP ultra wide camera will work together with the chip.
Showing off pictures of eyeballs and screaming men taken with new camera.
Deep Fusion uses machine learning, shoots nine images and fuses them together to optimize for "detail and low noise."
Pro cameras all have 4k 60 FPS.
Christopher Cohen with Filmic and director Sean Baker come on stage.
New Filmic Pro app breaks apart the cameras, allowing you to shoot with "multiple cameras at the same time."
iPhone 11 Pro will start at $999 and iPhone 11 Pro Max will start at $1099.
Shipping September 20, can start pre-ordering on Friday at 5 a.m. PT.
Apple Retail
Deirdre O'Brien comes to stage.
With Apple Watch Series 5, you can pair any case and band at an Apple Store at the Apple Watch Studio.
Apple trade-in lets you use your old iPhone as credit and there are monthly payment options.
On September 20, Apple Fifth Avenue will be reopening. Doubled the size and is now the biggest Apple store in the world.
It is over, thank you for joining us.
What Time Does Apple's September 2019 Event Begin?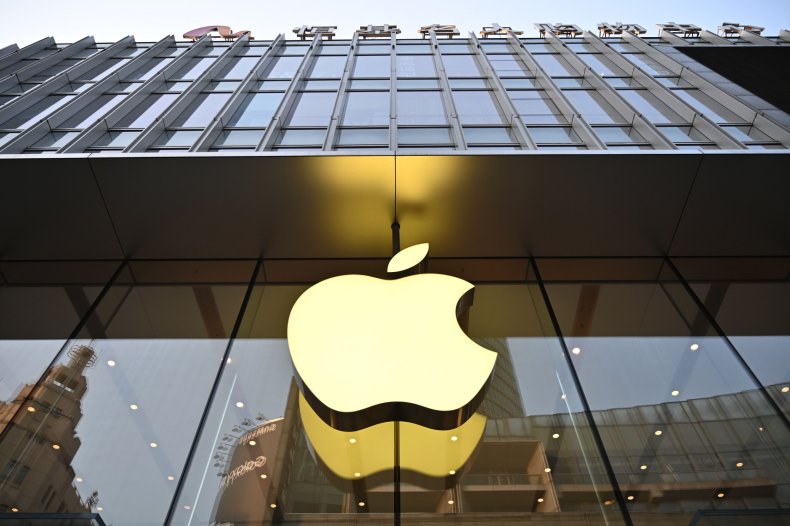 Apple's 2019 iPhone event is taking place in San Francisco, California, with the live stream beginning at 10 a.m. PDT, 1 p.m. EDT.
Apple Event International Start Times
London 6 p.m.
Berlin 7 p.m.
Moscow 8 p.m.
Beijing 1 a.m. (Sept. 13)
Tokyo 2 a.m. (Sept 13)
Sydney 3 a.m. (Sept 13)
Where And How To Watch Apple Event 2018 Live Stream Online
Here are all the ways you can watch Apple's live stream event:
Apple TV - there is a dedicated channel on the device for Apple Events.
OS X and iOS - Using the Safari Browser, visit Apple's Event Page to watch the live stream
Windows Users - if you have Windows 10 installed, you can use the Microsoft Edge Browser. Simply visit Apple's Event Page from the Edge Browser to watch the live stream event online.
Twitter: Apple will be live streaming the show via Twitter. Simply follow the Apple Twitter account for updates and details.
Apple 2019 Live Stream Event: What To Expect
The common consensus among tech bloggers and internet aficionadas is that the iPhone 11 will be unveiled at the 2019 Live Stream. According to CNN, there will be a Pro, a Pro Max and a regular version to replace the XS and XR models unveiled last year. There is also expected to be announcements for software updates to the Macbook line of computers, Apple Watch and iPad.
There's a lot to be excited about if you are an Apple fan. Upgrading to the latest and greatest technology is always a monetary risk, but having the newest phone around can be worth it. With our technology getting more advanced everyday, it's always interesting to see how companies innovate. Smartphones were science fiction two decades ago and now it is considered off if you don't have one.