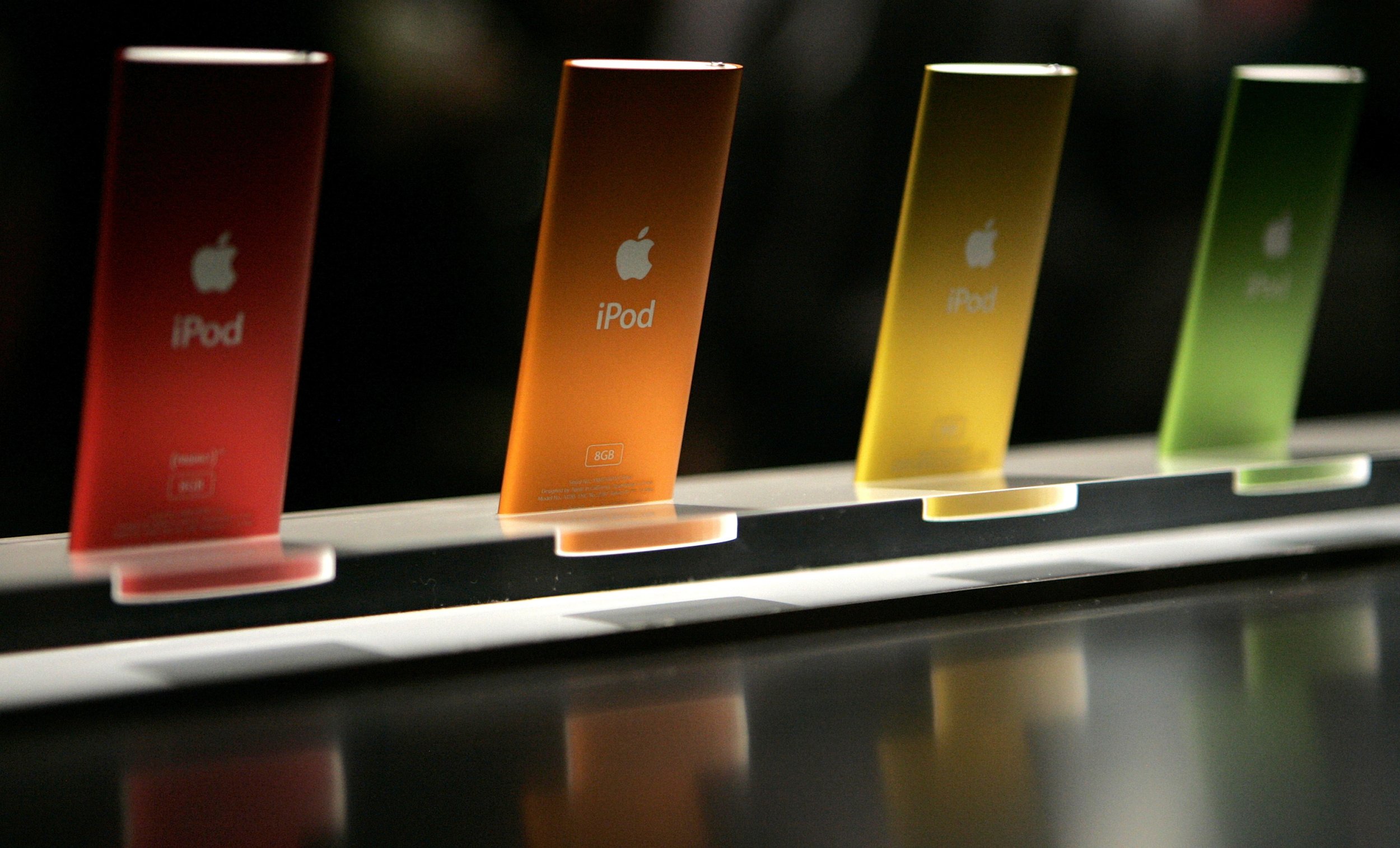 Apple are being taken to court this week to face allegations that the company deleted music from users' iPods that had been downloaded from competing digital music services
The trial, which began on Monday, is expected to last for nine days and has been brought forward by two disgruntled consumers who claim that Apple consistently violated federal antitrust regulations from 2007 to 2009.
The plaintiffs, Melanie Wilson and Marianna Rosen, are suing Apple for $350 million and the lawsuit could see damages being awarded to up to 8 million people who purchased an iPod between September 12, 2006, and March 31, 2009.
According to Patrick Coughlin the prosecuting attorney, once music from a rival service had been detected, when the user tried to sync their iPod to iTunes, Apple produced an error message that told users to restore the settings on their devices. Once this was complete, iTunes would not sync the competitors' music with the iPod. The plaintiffs argue that this stifled competition, keeping iPod prices artificially high.
Apple defended themselves by saying that the measures were taken for security reasons. In his court testimony, Apple's security director Augustin Farrugia, said that fears of hackers had made the company "very paranoid". Updates that deleted non-Apple music files were designed to stop such break-ins.
When asked why Apple failed to tell users that it was deleting songs, he responded: "We don't need to give users too much information. We don't want to confuse users."
Apple has been accused before of designing its digital rights management software (DMR) called FairPlay, in a way that means songs downloaded from iTunes are encrypted so as they cannot be played on any other MP3 player other than the iPod. This means that songs purchased from other music stores cannot play on the iPod.
When RealNetworks, a competing musc provider, released a program called Harmony in 2004 that helped to bypass this problem, Steve Jobs threatened to sue the company.
Jobs accused the company of using "the ethics and tactics of a hacker" in a press release. Apple said the software updates numbered 7.0 and 7.4, released in September 2006 and September 2007, were not designed to block companies like RealNetworks, but to maintain security.
In 2009 Apple made an agreement with major record labels to stop selling songs with FairPlay DRM, which had up until then protected their songs from piracy but also meant that Apple almost entirely controlled how much the record labels songs were sold for.
The removal of DRM meant that the record labels could finally adjust the price of their own songs to be sold on iTunes depending on its popularity.
However, whilst users can now play any song on any device, Apple or non-Apple, the FairPlay technology is still used on apps in the App Store, meaning they can only be used on Apple devices, which protects the intellectual property of the apps producters.