Apple Fires New Employee For Calling Women 'Weak, Cosseted, Naive' in Book
A high-profile tech worker was fired from Apple only a month after being hired.
Antonio García Martínez's dismissal came swiftly after thousands of employees petitioned upper management about controversial passages from a memoir he wrote in 2016 they felt were misogynistic and racist.
In one cited sample from his book entitled Chaos Monkeys: Obscene Fortune and Random Failure in Silicon Valley, García Martínez describes women in the San Francisco Bay Area as "soft and weak, cosseted and naive despite their claims of worldliness, and generally full of s**t."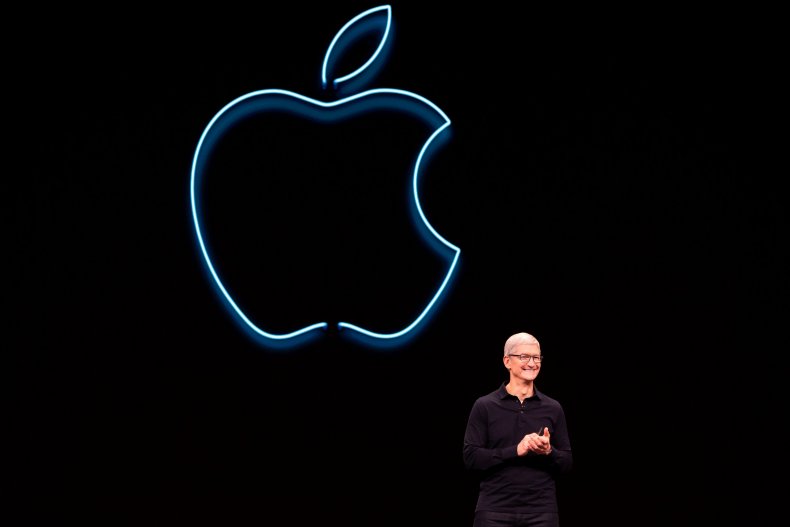 Prior to Harper Collins publishing his memoir in 2016, García Martínez was a product manager for ad targeting at Facebook for two years and an advisor at Twitter, also for a two-year stint. He joined Apple's ads team in April.
On May 10, Business Insider ran a story about Apple bringing on García Martínez, calling the move "a major hire" and "the latest sign of the company's growing advertising ambitions." By the evening of May 11, however, Apple employees began circulating a "letter of concern" that referenced several parts of Chaos Monkeys. More than 2,000 employees added their signatures to the letter by May 12.
In the excerpt about Bay Area women, García Martínez continued on in his critique. He wrote: "They have their self-regarding entitlement feminism, and ceaselessly vaunt their independence, but the reality is, come the epidemic plague or foreign invasion, they'd become precisely the sort of useless baggage you'd trade for a box of shotgun shells or a jerry can of diesel."
The petition cited several other passages from Chaos Monkeys. This includes one of section, where García Martínez wrote that an Indian co-worker "reminded me of the bored auto-rickshaw drivers in front of Connaught Place, Delhi, who'd overcharge you a hundred rupees to go down the street to Paharganj."
The letter from the employees said, "We are profoundly distraught by what this hire means for Apple's commitment to its inclusion goals, as well as its real and immediate impact on those working near Mr. García Martínez. It calls into question parts of our system of inclusion at Apple, including hiring panels, background checks, and our process to ensure our existing culture of inclusion is strong enough to withstand individuals who don't share our inclusive values."
They asked in the petition that the company investigate how García Martínez's "published views on women and people of color were missed or ignored" in the hiring process. They also requested that the company come up with a "clear plan of action to prevent this from happening again."
"Given Mr. García Martínez's history of publishing overtly racist and sexist remarks about his former colleagues, we are concerned that his presence at Apple will contribute to an unsafe working environment for our colleagues who are at risk of public harassment and private bullying," the letter added.
By Wednesday night, Apple confirmed to CNN Business that García Martínez no longer works at the company. An Apple spokesman is quoted by the news outlet as saying, "At Apple, we have always strived to create an inclusive, welcoming workplace where everyone is respected and accepted. Behavior that demeans or discriminates against people for who they are has no place here."
Newsweek contacted Apple and García Martínez for comment but has not heard back from either as of press time.