Is Apple Helping China Spy on Its Citizens?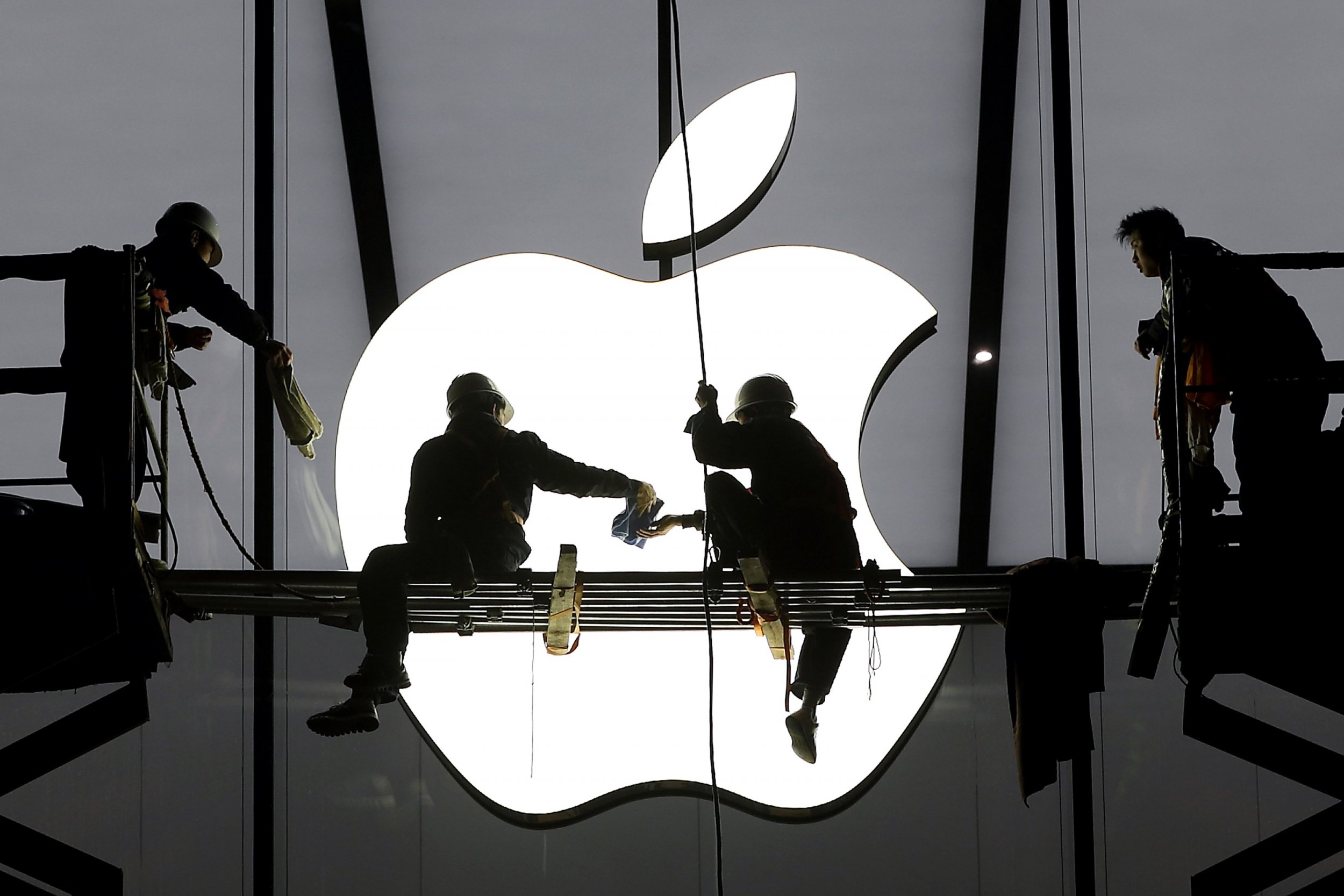 Updated | For months, tech giants such as Apple and Google have been fighting the U.S. government's requests to build "backdoors" into products so that American intelligence agencies can access customers' communications. And yet in recent weeks, Apple may have caved to similar pressure from China.
Since last year, Beijing has been drafting its first counterterrorism law, a measure that would give the Chinese government sweeping access to communications inside the country and overseas. The law calls for technology companies to censor terrorism-related content, to keep all servers and user data within China and provide the government with encryption keys to access communications.
"[The laws] would essentially force all foreign companies, including U.S. companies, to turn over to the Chinese government mechanisms where they can snoop and keep track of all the users of those services," President Barack Obama said in an interview with Reuters on Monday. "As you might imagine tech companies are not going to be willing to do that."
Obama didn't mention that the U.S. is currently pressuring companies to provide the same type of access, nor did he mention that some American firms may already have complied with Beijing.
Last summer, Apple began storing data from Chinese iPhone users within the country—a move other companies said could aid government surveillance. So the tech giant is already in partial compliance with the soon to-be enacted guidelines.
"Apple takes user security and privacy very seriously," an Apple spokeswoman told Newsweek. "We have added China Telecom to our list of data center providers to increase bandwidth and improve performance for our customers in mainland china. All data stored with our providers is encrypted. ChinaTelecom does not have access to the content."
But according to Chinese state media, Apple agreed to more of the government's demands in recent weeks:
In the wake of former National Security Agency contractor Edward Snowden's revelations about the U.S. government's surveillance apparatus, China emphasized that stronger Chinese cyber security measures were needed.
Citing the Beijing News, an official government news outlet, Quartz reported that in December, Lu Wei, director of China's State Internet Information Office, told Apple chief executive Tim Cook that despite the company's claim that it is not providing third parties backdoor access:
"It doesn't matter what you say, you should let our internet safety department do a safety assessment. We need to reach our own conclusions to put the consumer at ease."
Cook reportedly responded that Apple will "fully cooperate" to "ensure that users can feel safe and secure during use of the product."
But what do these security checks consist of?
Quartz suggests, it could mean that Apple is providing China with access to its operating system source code in exchange for being allowed to conduct business in the country. If this is true, the Chinese government knows how Apple's software works and could exploit its security flaws, paving the way for the government to access communications of all Apple customers, including those living in the U.S.
But during the September launch of iOS 8, Apple's new operating system, Cook wrote that the company has "never worked with any government agency from any country to create a backdoor in any of our products or services. We have also never allowed access to our servers. And we never will."
Newsweek reached out to Apple for comment on the nature of China's security checks and the company's overall plans for compliance with Beijing's new counterterrorism law. Apple declined to comment. "Until Apple clears that up I think people are right to ask questions," Johns Hopkins cryptographer Matthew Green told iDigitalTimes.
If Apple has in fact capitulated to China, critics worry other firms will follow. If "one of the biggest and most prestigious foreign tech brands, isn't able to resist Chinese demands, what hope do others have?," Jason Q. Ng, a research fellow with Citizen Lab, an interdisciplinary laboratory at the University of Toronto, said to Quartz.
"Calculated pragmatism might lead others like Facebook, who have made numerous friendly overtures to Chinese authorities in past months, to cut similar deals for access to the Chinese market."