Apple Invests $850 Million in Solar Power, Citing Climate Change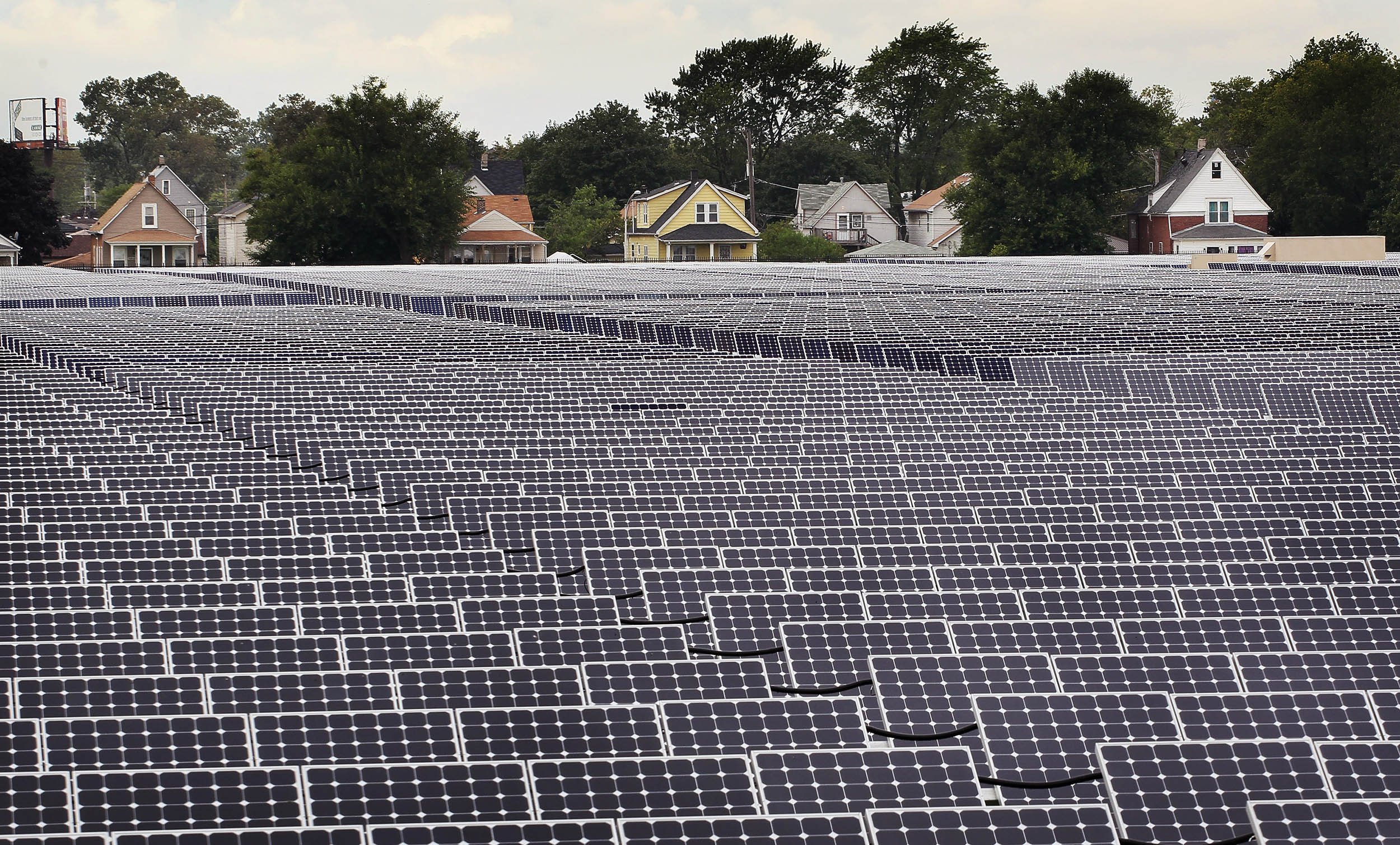 Apple has set its sights on the sun as a power source in the past, and another big project is on the horizon. CEO Tim Cook announced Tuesday at a Goldman Sachs technology conference that the company is investing roughly $850 million in the California Flats Solar Project, a solar farm to be built by First Solar in Monterey County in California.
"We know in Apple that climate change is real. The time for talk is passed," Cook said. "The time for action is now."
The technology company has partnered with First Solar to create a solar farm that can provide energy to run its new headquarters in Cupertino (currently being built), all of its California retail stores and a data center, as well as 60,000 homes in the state.
According to a press release from First Solar, Apple will receive 130 megawatts of the project under a 25-year power purchasing agreement, calling it "the largest agreement in the industry to provide clean energy to a commercial end user." Pacific Gas & Electric will buy the rest of the project's output under a separate long-term power purchasing agreement.
Construction on the 2,900-acre solar farm is set to begin sometime in mid-2015 and should be completed by the end of 2016, First Solar says. The project was approved unanimously by the Monterey County Planning Commission in January.
"Apple's commitment was instrumental in making this project possible and will significantly increase the supply of solar power in California," Joe Kishkill, chief commercial officer for First Solar, said in the press release. "Over time, the renewable energy from California Flats will provide cost savings over alternative sources of energy as well as substantially lower environmental impact."
The technology company, which recently posted the highest quarterly profit any publicly traded company has ever recorded, already relies on solar energy to power its corporate campuses in Austin, Texas, and Sacramento, California. In 2013, Apple said that all of its data centers were running on 100 percent renewable energy, such as solar, wind and geothermal. Earlier this month, it announced a $2 billion investment to turn a former sapphire glass plant into a data center in Mesa, Arizona, that would be powered entirely by renewable energy.
"Apple still has work to do to reduce its environmental footprint," Greenpeace said in a statement after Cook's announcement. "But other Fortune 500 CEOs would be well served to make a study of Tim Cook, whose actions show that he intends to take Apple full-speed ahead toward renewable energy with the urgency that our climate crisis demands."
In the past, environmental groups like Greenpeace criticized Apple for lack of transparency regarding its carbon footprint and the environmental impact of its products.
But in its April 2014 report, "Clicking Clean: How Companies are Creating the Green Internet," Greenpeace called Apple "the most improved company since our last full report," saying it "has shown itself to be the most innovative and most aggressive in pursuing its commitment to be 100% renewably powered."