Apple iOS 13 Could Ensure That the 2020 Election is the Last Call for Telephone Polling, Experts Say
2020 might be the last election cycle where a majority of quality public opinion polling is conducted through telephone surveys, experts say, citing changing technology and dropping response rates.
Apple's newest operating system iOS 13, set to roll out this fall, will allow users to turn on a feature that automatically sends unknown callers to voicemail—a design that experts say is likely to do more harm than good for the polling industry.
The software setting will "use Siri intelligence to allow calls to ring your phone from numbers in Contacts, Mail and Messages." Any phone number that is not located in one of those places will be automatically routed to voicemail.
Apple's new system (which is likely to be replicated by Android and other brands) might just be the last straw for research companies, many of which are already looking to move more toward online surveys as a replacement to telephone polls.
"The 2020 election cycle may very well be the tipping point where online interviewing, which has its own attendant flaws, comes to be seen as more reliable than traditional landline and cellphone interviewing," Matthew Shelter, a co-founder of Beacon Research, told Newsweek. Beacon Research conducts polling for organizations like the American Civil Liberties Union and Fox News Channel.
Patrick Murray, the director of Monmouth University's polling institute, also told Newsweek that he expects "2020 will be the last presidential election where the majority of 'high quality' polls are conducted wholly by telephone." Murray estimated that a little over a third of Monmouth's cellphone interviews are conducted via Apple's iPhone.
Experts note that cellphone users are already quick to send unknown callers straight to voicemail, but that Apple's new feature will "accelerate that trend." Both Murray and Shelter recognized that the polling industry needs to look for other methods to conduct surveys.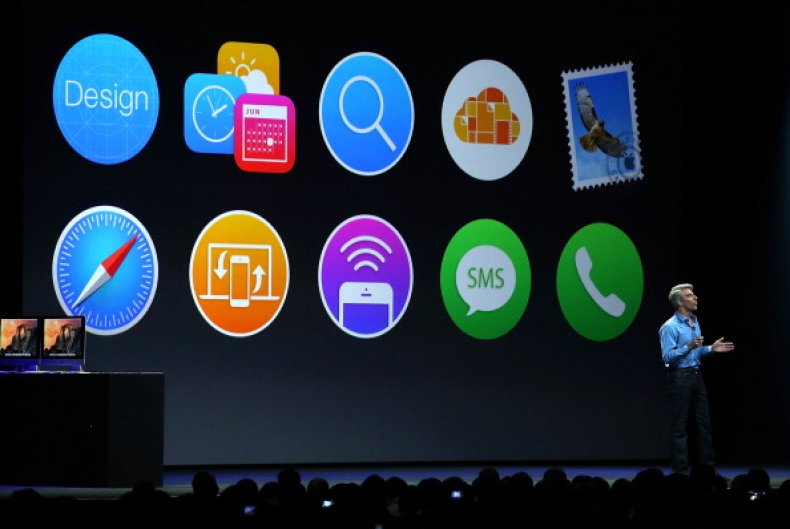 Telephone polling has been the primary way to conduct major public opinion polls for decades. Most of the major media organizations (ABC, NBC, Wall Street Journal, The Washington Post, Fox News, CBS) use traditional phone methodology when conducting polls.
But as a growing number of households are ditching their landline telephones, surveying has become more difficult and expensive. Plus, research shows that Americans are less willing than ever to participate in telephone polls.
The Pew Research Center reported in February that their response rate for phone polls fell to just 6 percent in 2018. That means that the think tank only completed interviews with 6 percent of the households in their survey samples.
Pew stated that one of the leading factors was the skyrocketing surge in automated telemarketing calls: "The volume of robocalls has skyrocketed in recent years, reaching an estimated 3.4 billion per month. Since public opinion polls typically appear as an unknown or unfamiliar number, they are easily mistaken for telemarketing appeals."
Due to the rise in automated telemarketing calls, the Federal Communications Commissions passed a ruling on Thursday that encourages companies to block robocalls. The agency said that the move will "help consumers in the near term and the long term to get the peace and the quiet that they deserve." It's also likely to have a knock-on effect on public polling.
Even though telephone poll response rates are dropping, it does not mean that the results of the surveys are invalid. But Pew admitted in its report that polling is getting more difficult, more costly and could be increasingly prone to errors. It's also likely that traditional landline interviewing will produce a survey that leans Republican as Americans over the age of 65 are more likely to respond to a landline survey, according to pollster Brian Stryker.
Gary Langer, president of Langer Research Associates, told Newsweek that he hopes service providers will continue to allow polling companies to whitelist outgoing call numbers so that recipients can choose whether or not they want to participate in a survey.
Langer said his company, which conducts polling for ABC News, is aware of the new Apple software and will continue to produce "accurate, reliable estimates of public attitudes on many important issues facing our country."
"In the end, it's in everyone's interest to support and participate in legitimate survey research. Without it, we'll have politicians, pundits and spinmeisters pretending to tell us what people think, with no way to measure and learn the real answer," Langer added.