Apple iPhone 7: Dual-Lens Camera Leak Suggests 3D Scanning Capabilities
An image that appears to be the first photo taken of Apple's next flagship smartphone, presumably called the iPhone 7, has emerged online.
The photo, which surfaced on the Chinese website Bastille Post, shows a dual-lens camera at the rear of the device. The protruding camera seems to support earlier rumors that the iPhone 7, iPhone 7 Plus or iPhone 7 Pro will feature the technology.
Leaked images have also appeared on tech blog Pocket Now , showing close ups of the dual camera module. The Taiwanese publication claims the dual-lens camera will appear on the iPhone 7 Plus and will feature lenses of different sizes.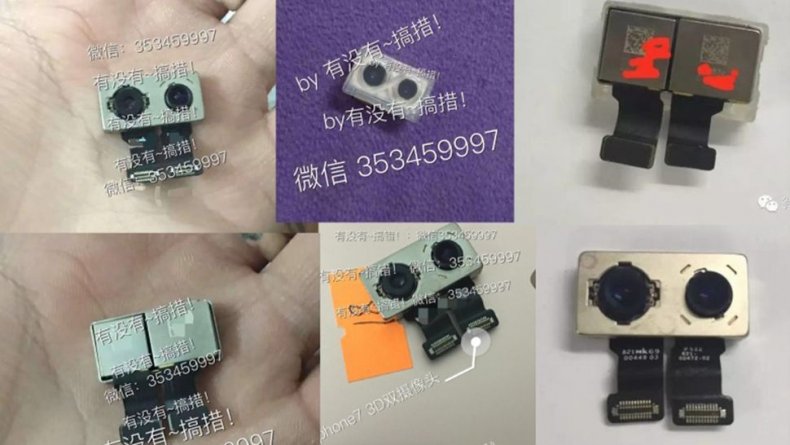 The leaks come almost one year after Apple bought Israeli camera technology firm LinX Imaging. Cameras developed by LinX before the acquisition included two, three and four lens arrays capable of creating depth maps of objects. These could be integrated into smartphones for 3D scanning and creating augmented reality (AR) images.
Previous reports have suggested the iPhone 7 will be thinner than its predecessors, feature stereo speakers for the first time and will do away with the headphone jack.
Theories as to why Apple would abandon a technology that's been a standard for more than 130 years range from a wrap-around screen, to a hidden agenda of pushing its wireless Beats headphones onto the world.
The most likely reason, however, is to make a slimmer iPhone. Using a slimmer lightning port to connect headphones would allow about 1mm to be shaved off the smartphone's thickness.
If Apple sticks to its usual smartphone launch cycle, the iPhone 7 will be unveiled in September.