Apple iPhone X Owners Use Sophisticated Face Recognition Technology to Make Poop Emojis Sing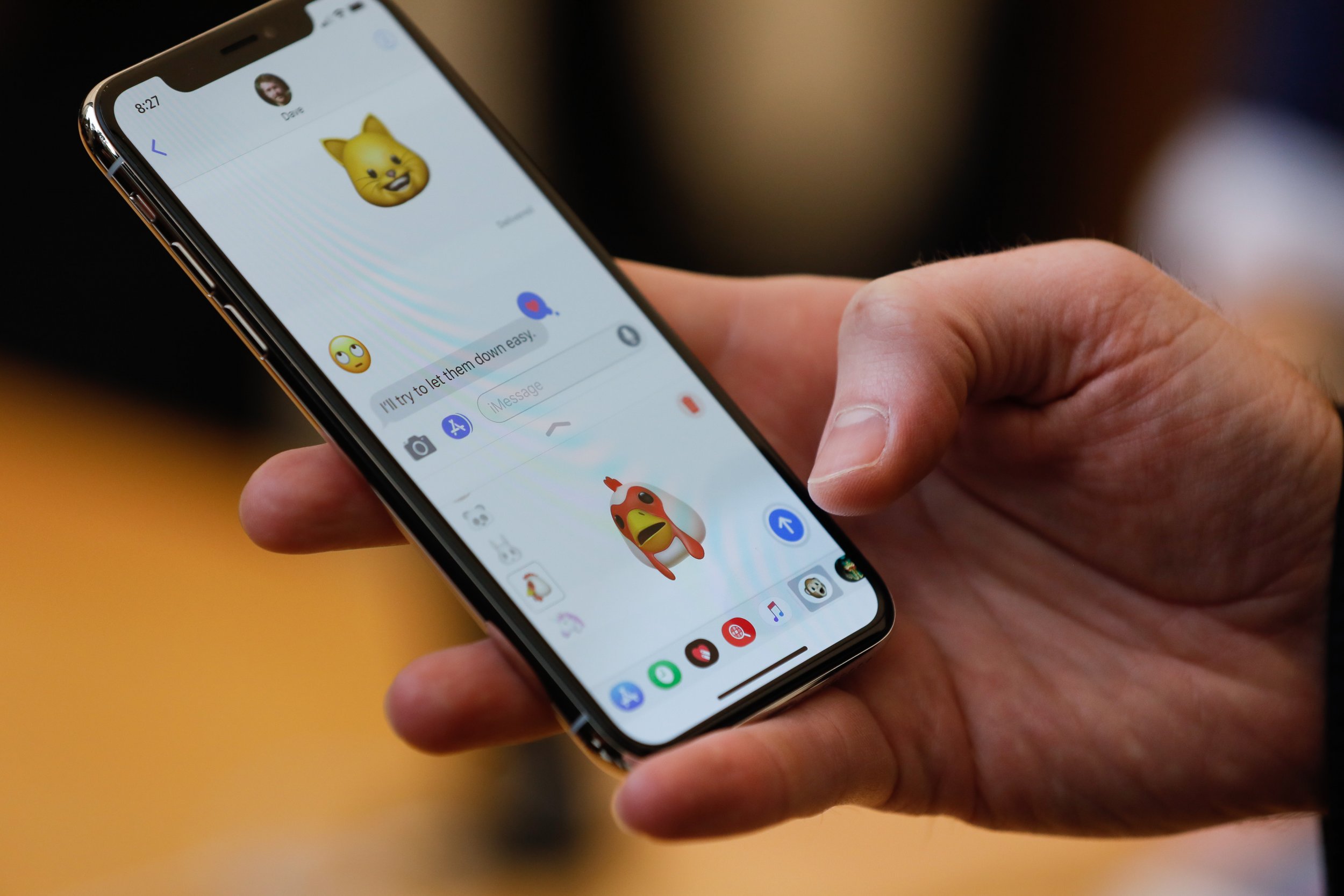 The technology that allows users to unlock Apple's iPhone X with their face has been billed as "the most sophisticated technology [Apple has] ever developed." So, naturally, people have been using it to make the poop emoji sing.
Harry McCracken, the technology editor at Fast Company, started the trend just a few days before the official launch date on Friday.
"Bohemian Rhapsody" has been a really popular choice.
As has really anything by Queen.
Some of them got pretty elaborate.
The videos all take advantage of the phone's TrueDepth camera and infrared light, which also allows users to unlock the phone with a scan of their face—a function called Face ID. The camera "projects and analyzes more than 30,000 invisible dots to create a precise depth map of your face," Apple says on its website. This technology isn't unique to Apple. Microsoft's Kinect has been doing similar things for quite some time, Wired noted. However, since this is its first real application on the iPhone, Animoji may be "a Trojan horse for making a creepy technology less creepy."
The software is meant to learn a user's face over time, so it will recognize a person even if they're wearing makeup or growing out a beard.
Reviews of the Face ID function have been reservedly positive. Wired called it "a study in compromise." Though it "generally works great," The Verge noted, "the bad news is sometimes it doesn't, and you'll have to actively move the phone closer to your face to compensate."
To make the animated emoji—or Animoji—the camera "analyzes more than 50 different muscle movements," the Apple said. Twelve emojis are available to animate, including the pig, the robot and—of course—the poop emoji.
The phone itself costs about $1,000. A Gizmodo reviewer called it "the first cool iPhone in years."