iPhone XS Launch Event: Where to Watch, Start Time, New Features and Price for New Apple Product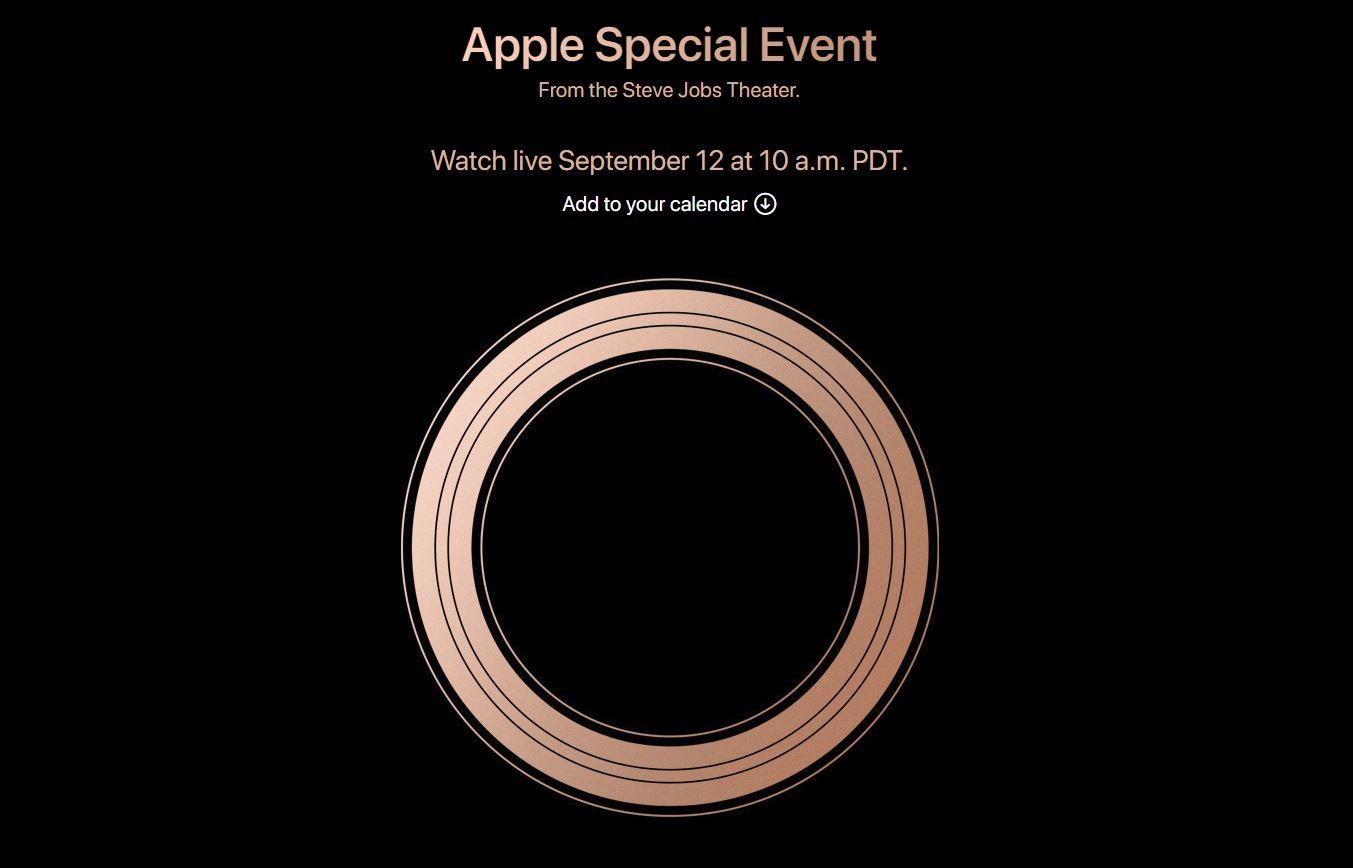 Today, Apple is expected to unveil three new iPhone models: the iPhone XS, the iPhone XS Max and the iPhone XC.
The three phones will become Apple's flagship devices and are successors to the 2017 iPhone X. The different models will likely be:
The iPhone XS, an incremental upgrade of the iPhone X with a 5.8-inch OLED screen.
The iPhone XS Max, a larger X model with a 6.5-inch OLED screen.
The iPhone XC, a cheaper model with a 6.1-inch LCD screen and several color options
When will it start:
The Apple Special Event, which will take place in the Steve Jobs Theater, begins at 10 a.m. local time. Around the world, the event will begin at:
New York, 1 p.m.
London, 6 p.m.
Paris, 7 p.m.
Beijing, 1 a.m.
Sydney, 3 a.m.
How to watch it:
Apple will provide a live stream of the event on its website. It will begin promptly at the designated time of 10 a.m. (San Francisco). Owners of Apple TV can also stream the unveiling through their televisions.
A live stream will also be shown on Twitter. Newsweek will provide regular updates throughout the presentation.
When will the new iPhones be available to buy:
Apple usually releases its new iPhones on the Friday 10 days after a reveal. This would pen these iPhone models for a release on September 21. Apple did need to delay the release of the iPhone X last year because of a shortage of OLED displays. It is believed this problem has been addressed for 2018.
What are the new features:
Beyond the varying screen sizes, new features surrounding the new iPhones have not been widely leaked. It's rumored the LCD iPhone XC will get several color options—much like Apple did with the iPhone 5C in 2013.
Touch ID is not likely to make a comeback just yet, reinforcing Apple's decision to open the X design to its entire range. As such, all devices are expected to have Face ID.
Expect camera spec bumps and a decent upgrade to the processor—which is still the fastest in the industry despite now being a year old.
How much will it cost:
Buyers anxiously saving their money for a $1,000-plus phone could be in luck. According to well-known leaker Ming-Chi Kuo, the phone will ship for the same or less compared to 2017 because Apple is no longer having trouble sourcing OLED screens.
If Kuo is right, the prices will shape up like this:
iPhone XS, between $800 and $900.
iPhone XS Max, around $1000.
iPhone XC, between $600-700.
Don't get your hopes up though, nothing is final until Apple says so.