Apple Maps Down, Not Working: iPhone Users Report Various Issues, 'Directions Not Available'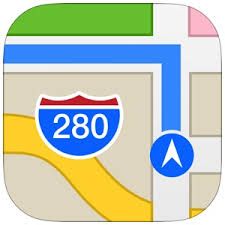 Apple iPhone users across the United States report the Apple Maps app is not working. The Apple directions app has been down since 9:55 a.m., according to Down Detector.
When Newsweek tried Apple Maps at 11:30 a.m. Friday the app would pick up our location but was unable to process any route, saying "directions not available" on multiple attempts. Other times the app would say "the internet connection appears to be offline."
The Down Detector Maps showed Apple Maps was down mostly in the U.S. with little to no outages reported in the U.K.
Apple said it's working on a fix. "We are aware of an issue with our Maps app. It's being investigated, and you can check back on the status using this page here," the company said.
Apple Maps users were quick to tweet about the Apple Maps outage Friday, saying it's hurting their work, delaying vacation plans and much more.
"ofc Apple maps is down and that literally what I do for work 90% of the time. Ugh," Twitter user Oliva wrote.
"Why are my maps not working, pick up my location but unable to search for any place I need to go! Please help?" Apple Maps user David Harper said. With another joking, "time to resurrect Steve Jobs. Y'all are useless. Apple maps is down."
Stay with Newsweek for updates on Apple Maps.