Apple Maps Vs Google Maps: iPhone Makers Have Major Update Coming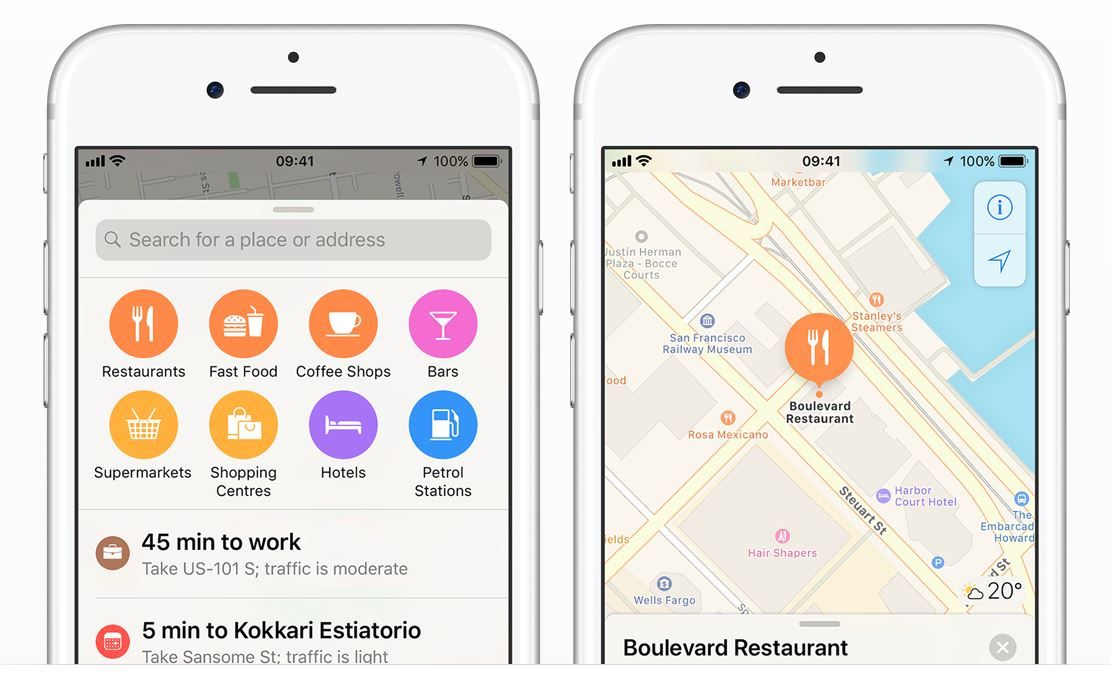 After six years in the wild, Apple has confirmed it will release a major update to the Maps app.
In 2012, Apple chose to replace Google Maps on iOS with its own product, but the app did not have the best start. Users reported strange cases of being directed into rivers and dead-end roads, while others narrowly avoided being arrested.
Right after launch, it tried to direct a driver towards the Dulles Airport, but Maps had placed the tarmac as the end point, not the terminal, according to CNN in 2012. The driver, had they followed the route to the letter, would have been arrested—or worse, run over.
Now, Apple wants to improve the app and make it the main choice for people who buy iPhones and iPads (the Google Maps app is available from the App Store). According to Tech Crunch, Apple will use data securely gathered from iPhones and a fleet of cars packed with cameras and sensors. The new version of Maps will launch in San Francisco with iOS 12 in September.
The data Apple obtains will not only improve the quality of the Maps app, it will also give the tech company its very own constructed map (as opposed to working off of Tom Tom and Open Street Map, according to Mac Rumours.)
Speaking to Tech Crunch, Apple senior vice president Eddy Cue said the company identified a rebuild as necessary about four years ago. "Since we introduced this six years ago—we won't rehash all the issues we've had when we introduced it—we've done a huge investment in getting the map up to par," Cue said.
"When we launched, a lot of it was all about directions and getting to a certain place. Finding the place and getting directions to that place. We've done a huge investment of making millions of changes, adding millions of locations, updating the map and changing the map more frequently. All of those things over the past six years."
Cue says the new version of Maps will allow Apple to make changes faster when someone reports traffic problems or inaccuracies. "If a new road opens up, immediately we can see that and make that change very, very quickly around it. It's much, much more rapid to do changes in the new map environment."
Read more: iOS 12: Group FaceTime, Memoji, Release Date and the Features You Need to Know
The biggest changes users will notice are significant improvements to real-time road conditions, traffic updates, new constructions being built and changes to pedestrian walkways.
The release of the new and improved Apple Maps will be a slow burn. Northern California can expect to see changes by fall, but the rest of the United States will have to wait for a rollout taking place over the next year. Apple told Tech Crunch that every version of iOS would get the new Apple Maps, but did not say when it would be available outside of the U.S.
Apple did not immediately respond to a request for comment.