Apple Is Monitoring Your Searches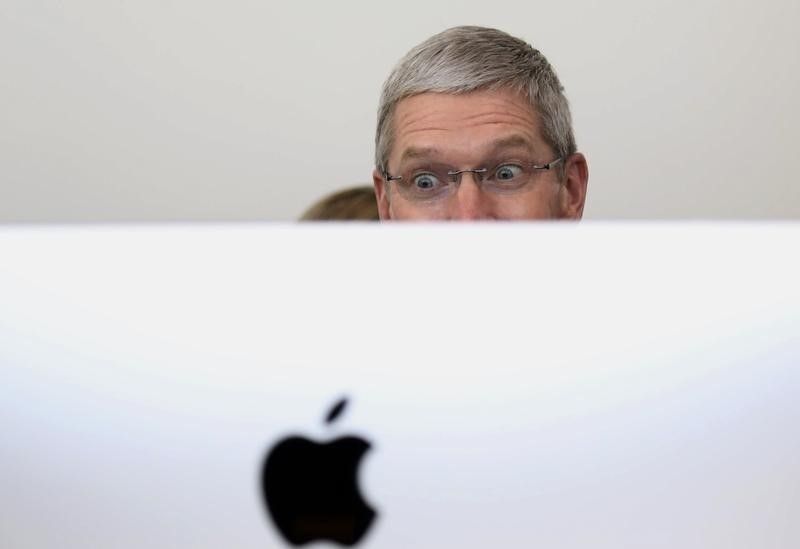 Apple has been receiving a great deal of praise from civil liberties advocates lately—its newest iOS feature prevents the company from extracting data from a device that is protected with a four-digit passcode, even when presented with a warrant. But the company's concern for privacy and security may stop there because Apple is monitoring your searches.
Last week, Apple held a product announcement event where the company revealed Yosemite OS X, the newest operating system for Macs and iOS 8.1, the updated operating system for handhelds. Both desktops and devices have an internal Spotlight search with which users can look up saved files or apps, for instance. But the operating systems' new Spotlight functions allow Apple to collect both user locations and every keystroke of their internal searches.
A pop-up window discloses that the company is now collecting data relevant to searches in order to provide results "more relevant to you," similar to what larger search engines like Google do. But Apple maintains that unlike the competition, it has user privacy at heart.
In a statement to Wired on Tuesday, Apple said, "We are absolutely committed to protecting our users' privacy and have built privacy right into our products. For Spotlight Suggestions we minimize the amount of information sent to Apple. Apple doesn't retain IP addresses from users' devices. Spotlight blurs the location on the device so it never sends an exact location to Apple. Spotlight doesn't use a persistent identifier, so a user's search history can't be created by Apple or anyone else. Apple devices only use a temporary anonymous session ID for a 15-minute period before the ID is discarded."
Apple statement shows that by rotating ID numbers every 15 minutes, the company is not creating user profiles to deliver targeted ads. Instead, it insists that the data collection is only intended to improve search quality. But that isn't where the snooping ends.
In addition to location and search content, Spotlight can download relevant websites about topics related to a users' search inquiries. As The Washington Post notes, this could reveal potentially sensitive information about users and their search activities.
This is especially worrisome since Apple shares the collected data with Bing, a Microsoft-owned search engine. But Apple insists that Bing is contractually prohibited from using the information to create user profiles for targeted advertising.
Since the discovery, instructions for turning off the search-snooping have appeared online. Apple also added in its statement that users could easily opt out.