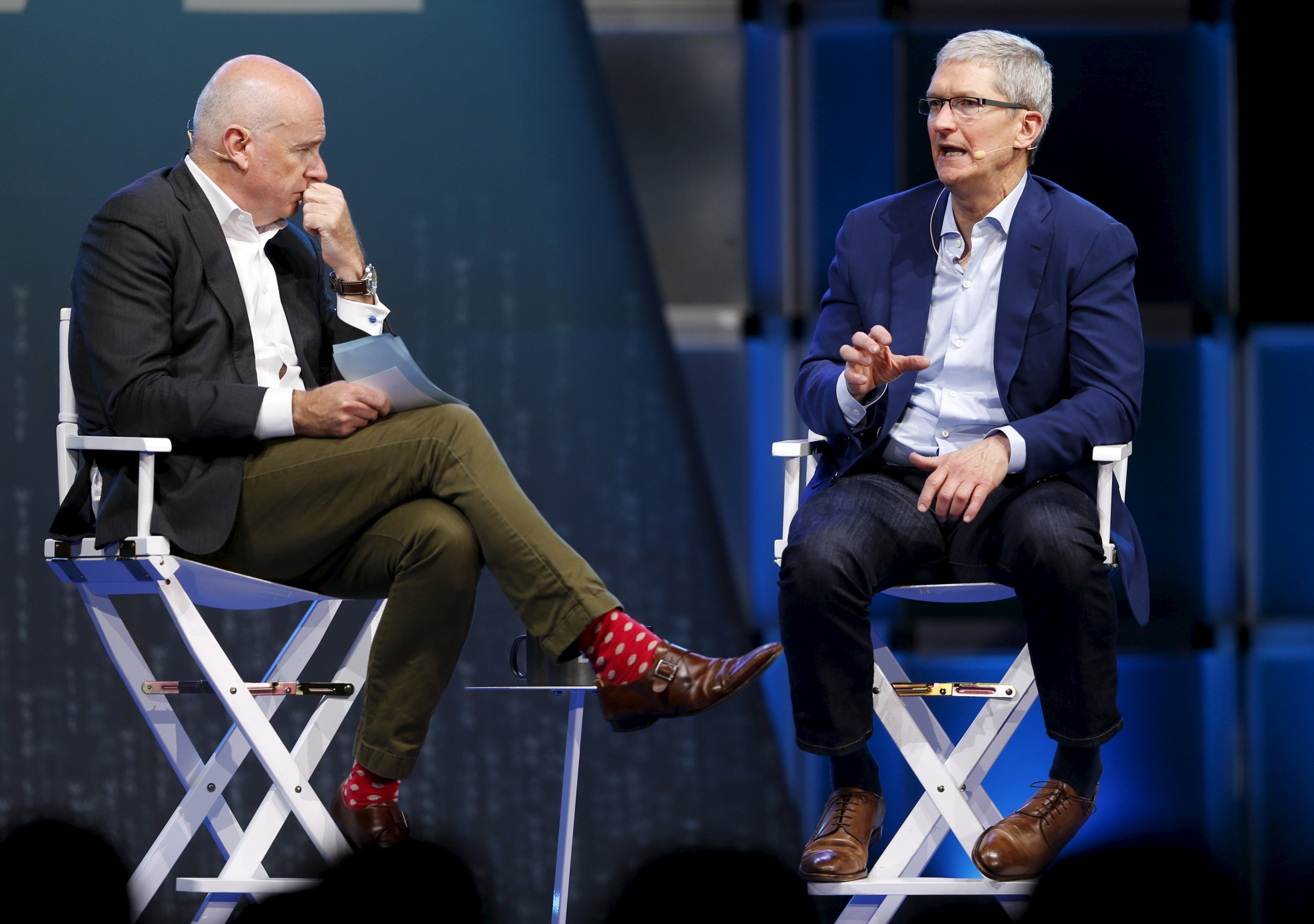 Apple CEO Tim Cook revealed on Monday night that the company's new music streaming app Apple Music has 6.5 million paying subscribers so far.
Since launching in June, Apple Music has offered every user a three-month trial period, after which users can decide between a monthly $9.99 individual subscription or $14.99 six-person family subscription.
In August, Apple senior vice president Eddy Cue, who has been spearheading Apple Music's rollout, announced there were 11 million trial users, meaning nearly 60 percent of the trial users have signed onto become paid subscribers.
Cook, who was speaking at the Wall Street Journal's WSJDLive 2015 conference in Laguna Beach, California, also said that Apple Music has 15 million total users.
Spotify, the Swedish music streaming company and Apple Music's biggest competitor, has over 20 million paying subscribers and 75 million total active users.
Cook emphasized Apple Music's advantage to help users discover new artists during the interview.
"Too much today, music is about 20 different artists, 30 different artists," Cook says. "Personally, I'm discovering a whole lot more music than I was before."
Cook also tackled on other topics, like the new Apple TV and was asked about rumors that Apple will follow Google's footsteps in jumping into the automobile industry.
Cook spoke Apple TV's ability to search and stream across multiple services and interact with apps will fix the current television-watching experience, which he believed was "terrible broken thing."
When it came to cars, Cook foresaw big changes coming to the industry but declined to comment whether Apple will get into building one of their own.
For the short term, Apple wanted to bring "an iPhone experience" in the car through its CarPlay infotainment system where a driver can use iOs apps by simply plug his or her iPhone on the dashboard.