Apple Music Wins Battle to Stream Taylor Swift's '1989' Tour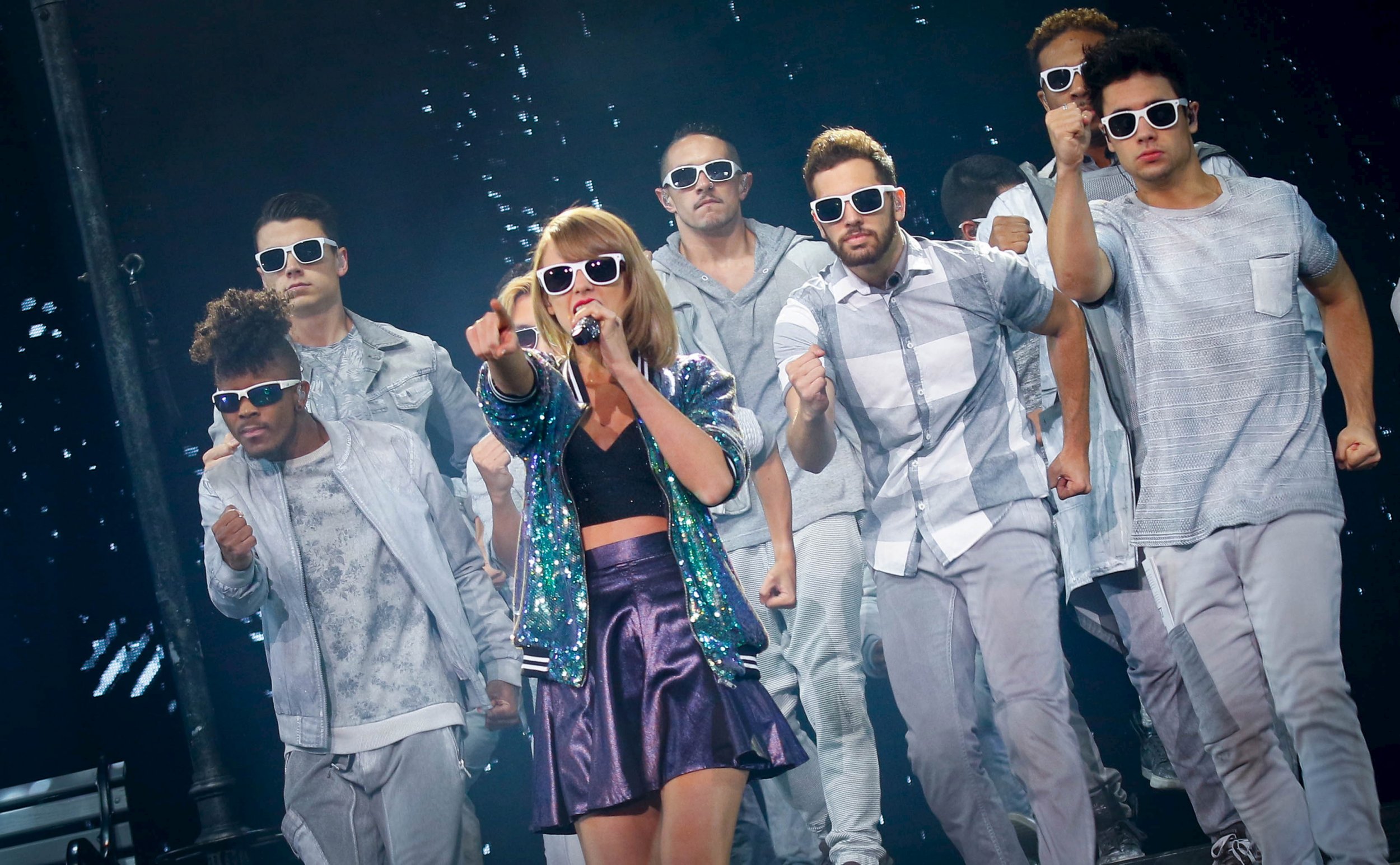 Apple Music will exclusively stream Taylor Swift's 1989 world tour film, the singer confirmed on Sunday.
The footage, available to Apple Music customers only from December 20, was filmed in November at the ANZ Stadium in Sydney, Australia in front of 76,000 fans and includes scenes from backstage and rehearsals.
The deal is major coup for Apple, which only six months ago fell out with the singer over the company's decision not to pay royalties to artists during the initial three-month free period they offered to new Apple Music customers.
In an open letter in June, Swift called the decision "shocking, disappointing and completely unlike this historically progressive and generous company," and threatened to remove her 1989 album from the streaming service right before it was due to be launched.
Apple quickly backtracked, and promised to pay artists during the initial free period.
The Bad Blood singer has long been a vocal advocate for artist's royalties, with her biggest public campaign targeting Spotify over their stance on paid streaming.
In 2014, Swift removed her entire back catalogue of albums from Spotify over the services compensation model. She said: "I'm not willing to contribute my life's work to an experiment that I don't feel fairly compensates the writers, producers, artists and creators of this music."
The music streaming service has always allowed full access to their entire library of songs for both paying subscribers and those who choose the ad-strewn free subscription. But it recently revealed a policy tweak that could, in part, be designed to win back artists like Swift.
The Wall Street Journal reported in December that in private talks with music executives, Spotify said it's considering softening its position, potentially paving the way for some artists to withhold their music from the free service and make it available exclusively behind the paywall.
According to the Wall Street Journal, the new move by Spotify will be on an "experimental basis," and it's still unknown which artists will be able to put their music behind the paywall, or for how long.