Will Apple's Mysterious AR Headset Replace the iPhone?
A decade after the launch of the first iPhone, Apple is rumored to be on the verge of unveiling a mysterious new device that industry experts believe could eclipse its pioneering predecessor. Reports of an augmented reality (AR) headset follow several hints from the Cupertino company that it is working on its first major breakthrough product since the Steve Jobs era.
The idea that AR will replace smartphones as the dominant consumer technology is not a new one, though recent interest from major technology companies suggests this new era may come sooner than expected.
At the unveiling of the iPhone X in September, Apple CEO Tim Cook described it as "the future of the smartphone." But just over a month later, Cook suggested he is already looking beyond Apple's latest creation toward the next technological frontier, saying in an earnings report that AR would "change the way we use technology forever."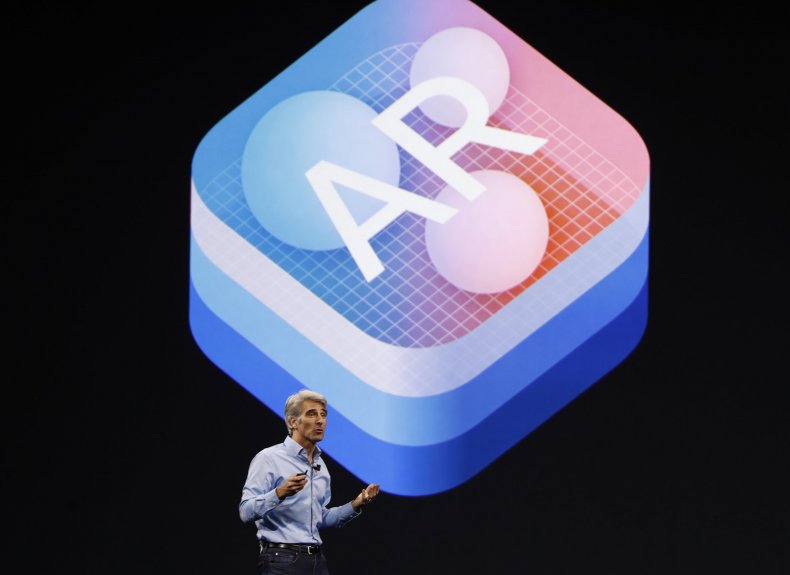 It is not the first time Cook has hinted to investors that there is life after the iPhone for the world's richest company, having first expressed an interest in AR in 2015 during an earnings call with investors and journalists.
"AR can be really great, and we have been and continue to invest a lot in this," Cook said. "We are high on AR for the long run…I think AR can be huge. So we'll see whether it's the next platform. But regardless, it will be huge."
A report this week from Bloomberg gave details of what this AR headset might look like, describing a standalone AR headset that will run on its own "rOS" operating system controlled through hand gestures and voice commands. If the report is correct, it could be released as early as 2020.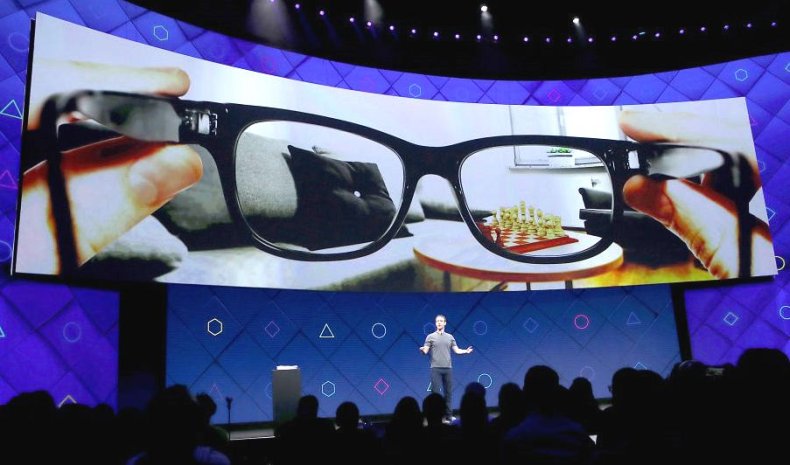 Apple is not alone in its AR ambitions. Google already has experience with its failed Google Glass smartglasses, while Facebook announced plans earlier this year to make Facebook and other apps available through augmented reality and leave behind the "primitive technology" of smartphones.
End of the iPhone era?
In the 10 years since the launch of the iPhone, smartphones have become both ubiquitous and essential—technological Swiss Army knives that can go from displaying the weather to ordering a pizza with just a few taps of a screen. Yet the days of the smartphone appear to be numbered.
Impatient lines that once snaked out of Apple stores on iPhone launch day are clipped shorter with each passing year—a symbol of a stale industry. As innovation stagnates, companies like Amazon, Apple, Facebook and Google are instead looking toward the next computing platform. So what does this post-smartphone future look like?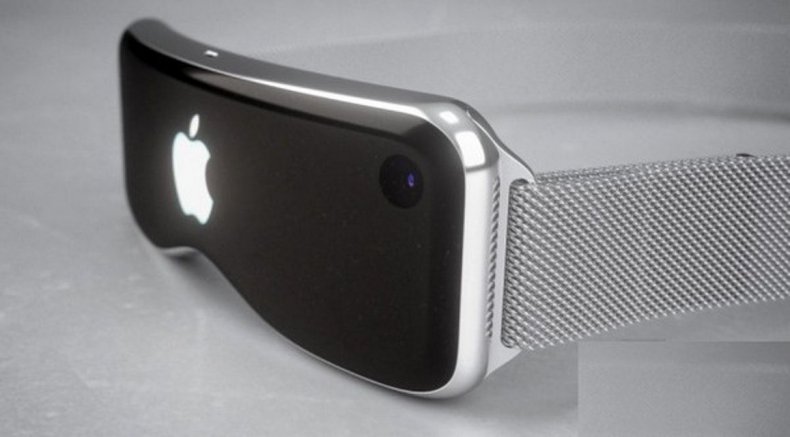 In the short term, the most likely prospect is that the functionality offered by smartphones will "blend" with the device's surroundings, eventually rendering them obsolete. Diego Ciblis, founder of the AI software firm Kona believes the foundations for this have already been laid thanks to the convergence of several key technologies: Artificial intelligence, augmented reality, and the so-called Internet of Things.
"The smartphone was a great device for what I think is a transitional period between the desktop computing paradigm and the 'freedom' computing paradigm," Ciblis told Newsweek, pointing to AR glasses, smart ear pieces and virtual assistants as the technologies that will enable this shift.
Read more: The human cost of Apple's most expensive iPhone ever
The demise of the iPhone and other smartphones will not be immediate, but another 10 years could pass before we see the complete transition to this new era of "freedom" computing. But even this period is unlikely to linger for long. The most forward-thinking startups are already imagining what will come after, with Elon Musk's Neuralink planning to connect our brains to computers through something called a neural lace.
According to the billionaire polymath, humans will need to become part cyborg just to keep pace with artificial intelligence. If his vision is realized, biological intelligence will merge "well and symbiotically" with digital intelligence, meaning the end of the iPhone era could well be the beginning of the end of the human era.